Studies show that 57% of businesses see a significant increase in sales during the 4th quarter of the year. November and December are jam packed with holidays and e-commerce marketing opportunities, so it's important to plan ahead so you can capitalize on some serious sales.
1. GRAB ATTENTION
Shoppers most likely have 10 other browser tabs open at the same time that they're viewing your page, so make sure yours stands out and makes them want to stick around! We all agree that pop ups can be annoying, but effective when done tastefully. As soon as your site loads, a pop up alerting shoppers of a nice discount can be a great way to grab attention. Using dynamic images with some kind of animation can be useful in standing out.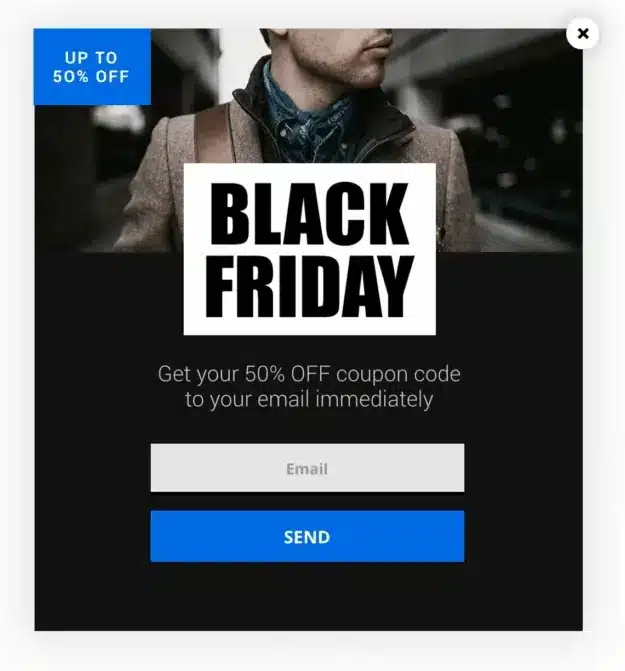 This is also the perfect opportunity to gather an e-mail address or contact information you can use to remind visitors of promotions and new products throughout the year.
Make sure your homepage looks clean, inviting, and easy to navigate. This is a great opportunity to showcase any new products with high resolution lifestyle images. Feature customer reviews or images happy customers have shared on social media — people are more likely to trust brands from word-of-mouth or peer recommendation.
Check out more tips: Connecting with Customers in a Virtual World 
2. LEVERAGE CUSTOMER REVIEWS
Make sure you offer a way for customers to leave reviews of their experience. Start reaching out to customers in the months before the holidays to gather reviews, which you can highlight on social media. The proof of customer satisfaction is crucial for increasing conversions, and can also be helpful when shoppers cannot physically try on or see products in person.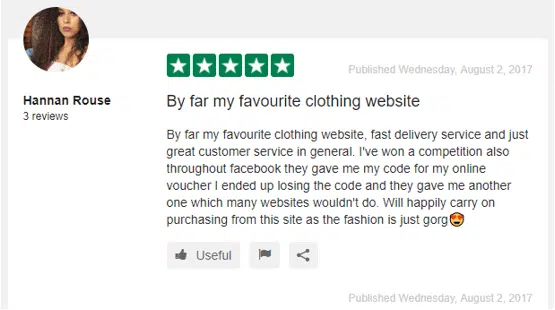 3. AMP UP YOUR E-MAIL MARKETING
It can be easy to forget about e-mail marketing when most attention is usually dedicated to managing social media platforms, but it's still just as important! Send e-mail announcements with attention grabbing subject lines, offering a discount or limited time only product. Send exclusive promo codes to loyal customers on your mailing list or remind customers of upcoming holidays like Cyber Monday to leverage more sales.
Retarget those who abandoned their carts with a promo code or special offer to re-engage their interest and close the sale.
Sites like Canva can be helpful to create quick eye-catching graphics or GIF's (no Photoshop experience needed).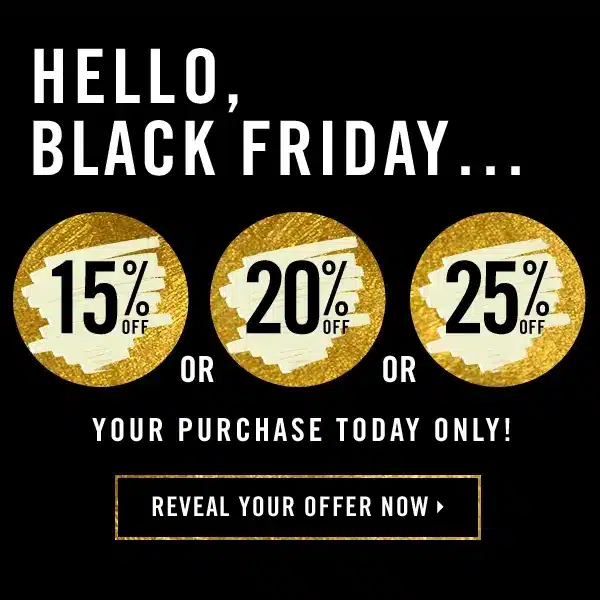 More tips: Boost E-Commerce Sales with Holiday Marketing
4. STREAMLINE THE CHECKOUT PROCESS
Accepting multiple forms of payment like Apple Pay or PayPal gives customers an unrestricted shopping experience, and removes a barrier to checkout that could be limiting your sales, especially during  the holiday season.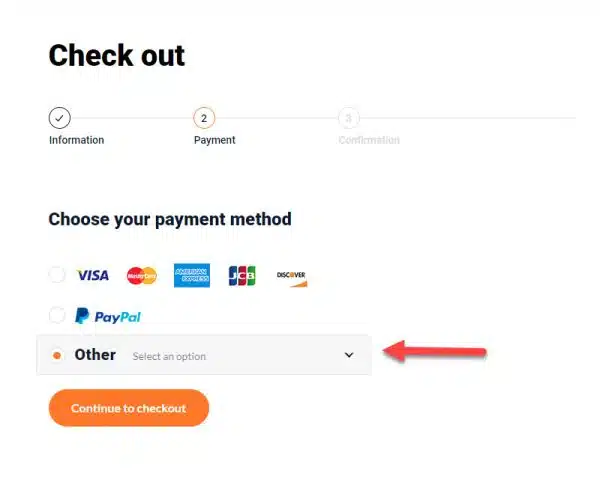 Check out more tips on creating an efficient checkout process for your shoppers.
5. OFFER GIFT CARDS
Many people love giving gift cards to friends and family around the holidays, so offering physical or digital gift cards are a great addition to your shop. Plus, this may introduce a new customer to your store that has not shopped with you before.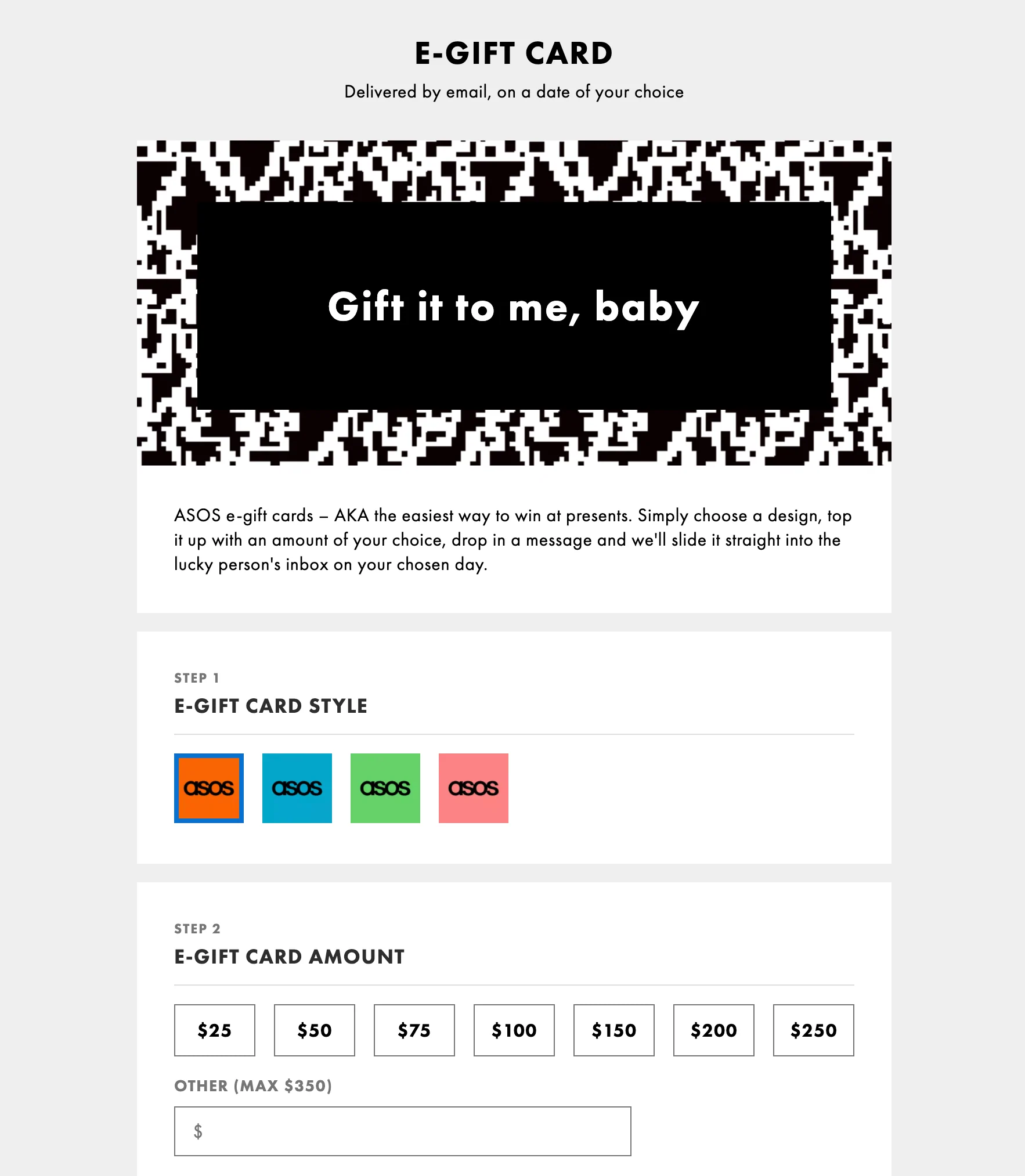 6. HAVE AN EFFICIENT SHIPPING PROCESS
Since many people will be shopping for holiday gifts, it's crucial that your shipping process runs smoothly so that your merchandise is in the hands of the customer when they need it. Due to disruptions on supply chains and the pandemic, shipping delays may be out of your control but there are some ways you can be proactive.
Make sure you set up tracking so that customers are able to see updates on their packages and alerts. You will also want to make sure that there is sufficient stock in all of your products, and there are no delays in packing and shipping out.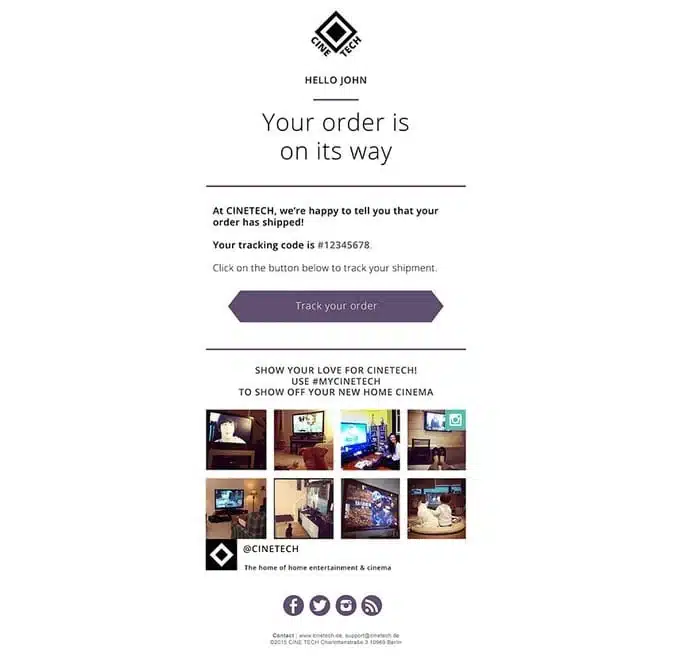 Want to skip the headaches of shipping? Order your merch ahead of time and keep your inventory with us. Whenever an order comes in to your store, we will pull from your inventory, pack, and ship out to the designated customer.
More info: Drop Shipping 101
7. ADD VALUE WITH PACKAGING
Add a free sticker or small promotional item with every purchase as a bonus for holiday buyers. Customize packaging like poly mailers or paper wraps to make a great impression when customers receive their package. This can also be a great time to add personalized thank you notes to show your appreciation and wish your customers happy holidays — the little things can go a long way! Read more on Adding Value with Product Packaging.
At this time of year it can also be a nice bonus to offer a gift wrapping option for those sending the order to someone else for the holidays.
8. PLAY UP THE FOMO 
Studies have shown that 50% of holiday shoppers have bought a product because it was on a limited-time sale or promotion.
"Discount available to first 20 customers"
"Only 1 left in this size!"
"5 people are viewing this product right now"
Add a Countdown Timer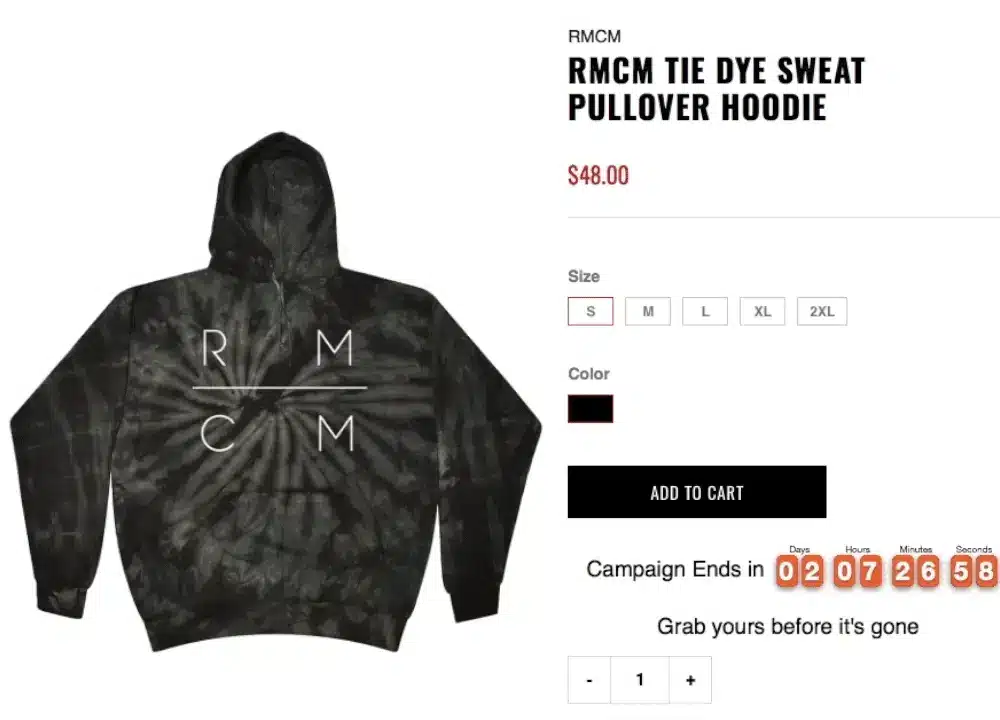 9. LAUNCH SEASONAL PRODUCTS
Create special products like knitted sweaters or mugs that will only be available for the holidays. Fans and customers will be excited to get their hands on exclusive merchandise and it will create a sense of urgency for them to purchase before they sell out.
Sublimated merch is also a great option for holiday sales. Choose from apparel, accessories, home goods, or even holiday decor like stockings or tree skirts. The best part of all is that most sublimated goods are Print On Demand.
Print On Demand is a great way to make passive income, especially during the holiday season. Download the Culture Studio: Print On Demand App for Shopify, we'll help you create your product line, and launch the products. Easily swap out seasonal items as holidays pass, and no need to stress about losing money on unsold inventory.
10. RETURN POLICIES & CUSTOMER SERVICE
67% of customers check the returns page before purchasing.
Make sure you are prepared to resolve any problems that may arise with a clear return and exchange process in place. It's a good idea to have a dedicated page that is easy to find on your website and remind customers at multiple points throughout the shopping journey — at the footer of your site, on the product listing, and in the confirmation e-mail.
Especially when holiday shopping for others, getting the right size can be tricky. Adding the reassurance of an easy exchange process can ease hesitancy for shoppers.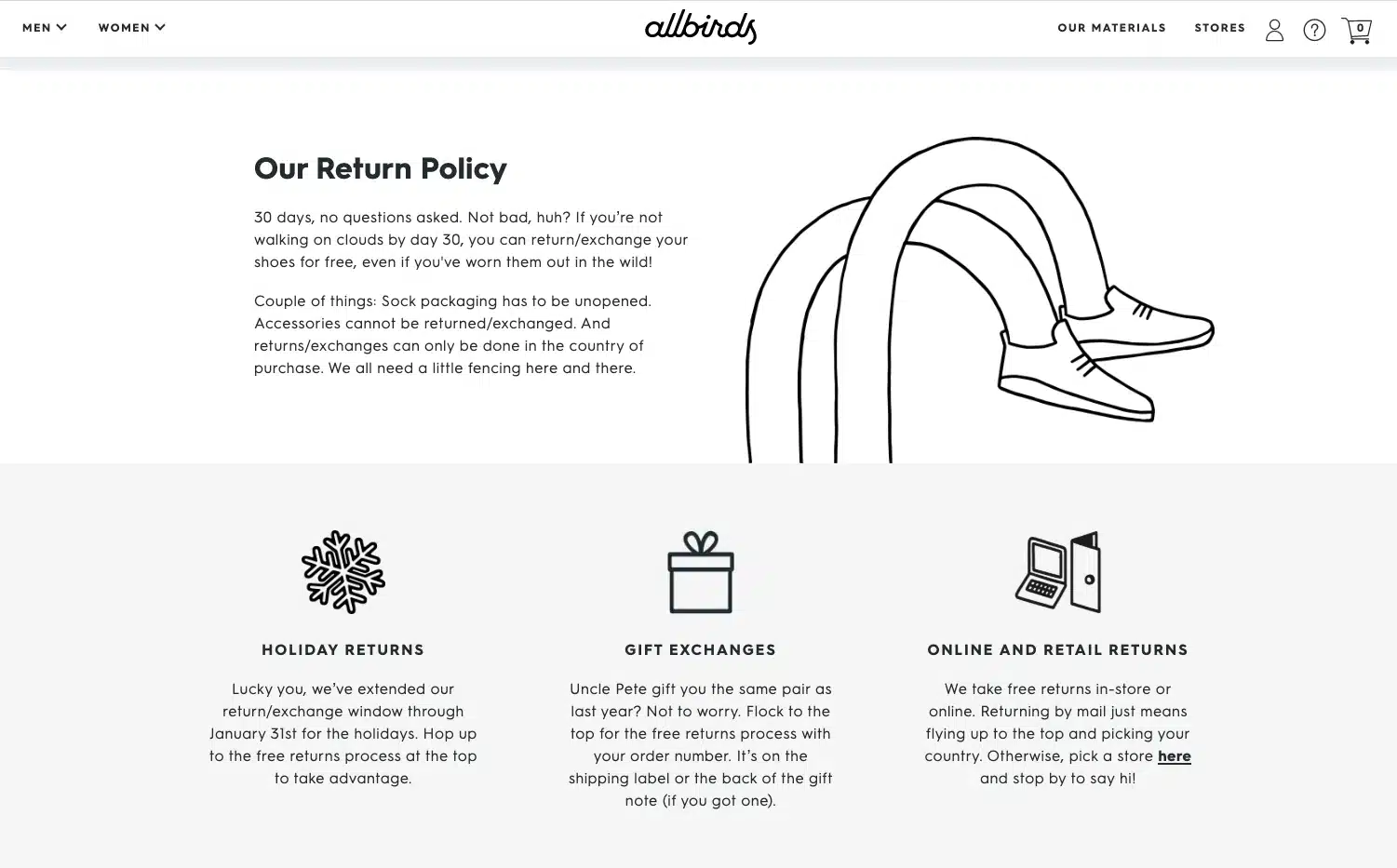 Some questions to consider when writing your policies:
How many days do customers have to return a purchase?
Do they receive a refund, store credit, or will you only offer exchanges?
What is procedure if an item is delivered damaged?
Do customers pay for returns or will you issue a pre-paid label?
Make it easy for customers to contact you with any questions, and respond back to them in a timely manner — many people prefer to interact with brands via social media so make sure you are accessible on these channels as well.
HOLIDAY E-COMMERCE CALENDAR
Oct 31 – Halloween
Nov 26 – Thanksgiving
Nov 27 – Black Friday
Nov 28 – Small Business Saturday
Nov 30 – Cyber Monday
Dec 14 – Green Monday
Dec 15 – Free shipping day
Dec 18 – Hanukkah
Dec 24 – Christmas Eve
Dec 25 – Christmas
Dec 31- NYE
If you're ready to start preparing your e-commerce store for the holiday season, we're here to help! Start customizing your merchandise with our Online Builder or e-mail us sales@culturestudio.net