It's that time of the year! People are starting their online holiday shopping in search of fun gifts for friends and family. Thinking outside the box can help you stand out among other e-commerce stores, with unique product offerings and fun prints. Sublimation is limitless when it comes to designing. Print your most colorful designs, all-over patterns, and photos on a wide range of merchandise — anything from t-shirts to custom tapestries. Sublimation is also great for smaller batch orders, in case you want to order for a work event or limited edition merchandise.
It is important to note that you must print on garments that are 100% polyester or contain a poly coating; for this reason we provide a catalog of blank garments for you to choose from! There's tons of options in our Sublimation Catalog, but here's some of our ideas to spark some inspiration.
UGLY SWEATERS
One of the best selling holiday products! Sublimation allows for more freedom with designing, and is also a more affordable option than knitted with quicker turnaround times. Great for corporate, music merch, sororities/fraternities, or unique seasonal item for your clothing brand!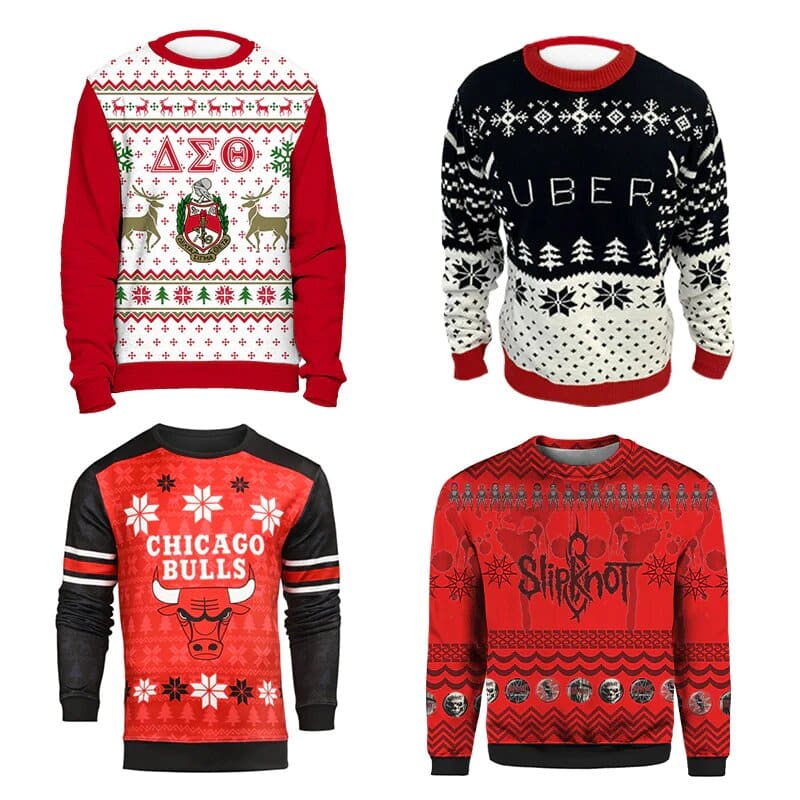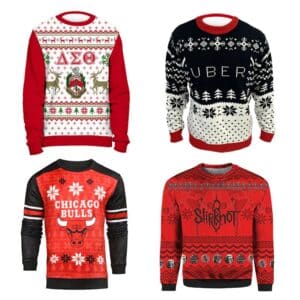 ADULT ONESIES
Made from polyester fleece and comes in sizes S-2XL for everyone to enjoy.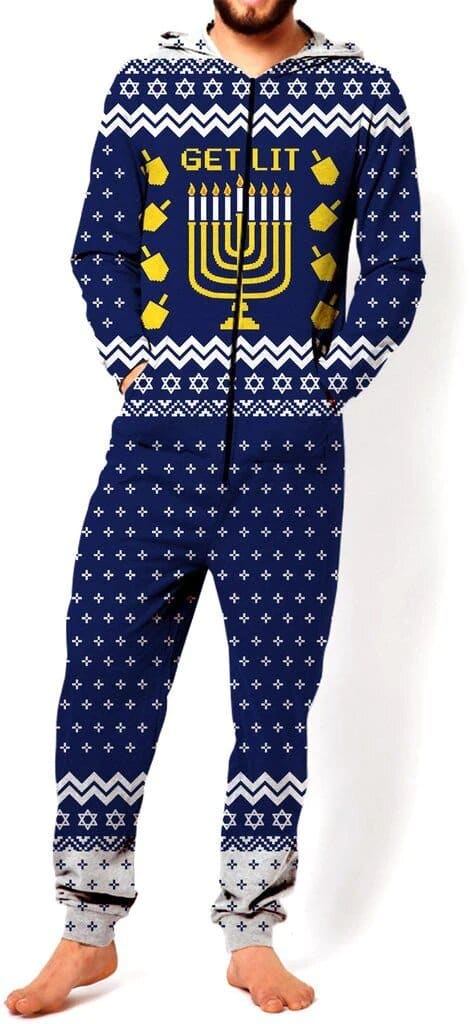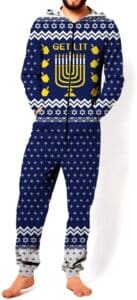 BLANKETS
You can never have too many blankets! Feature your own photography, illustrations, or branded logos on a super soft Sherpa Blanket that comes in multiple sizes.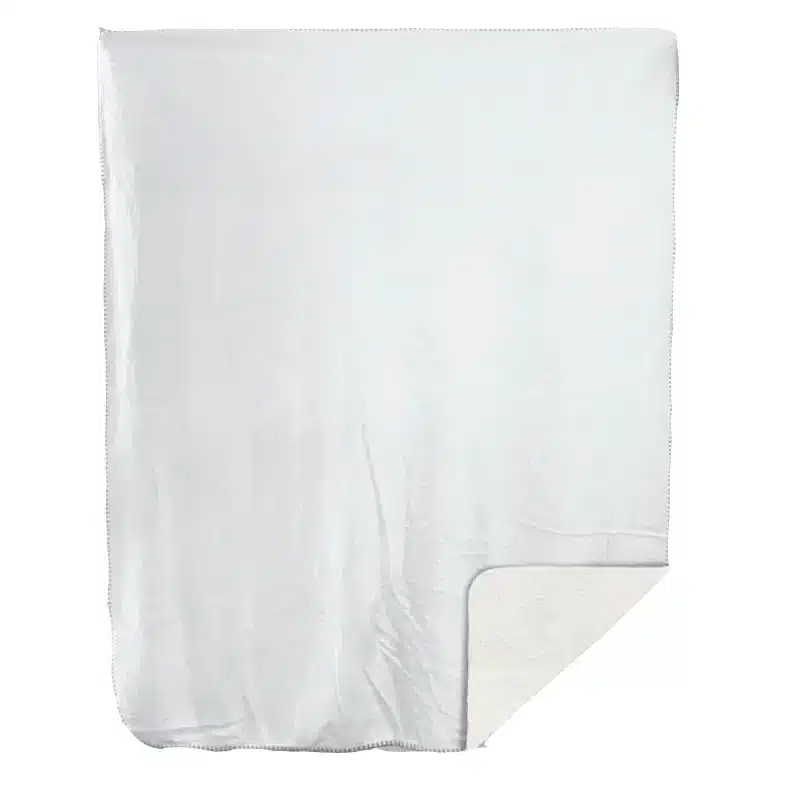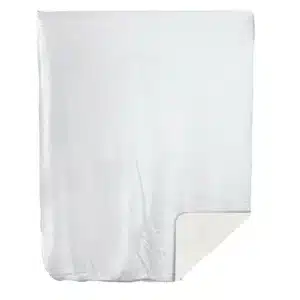 WORKOUT GEAR
Workout Gear is one of the top ranking searches every year in December and January. With New Years Resolutions around the corner, fitness apparel is in high in demand. This is a great time to design some of your own activewear and market it as the perfect gift for fitness loving friends, or push it at the end of December to those getting in shape for the New Year. There's plenty of options to choose from, but leggings and yoga shorts are popular picks!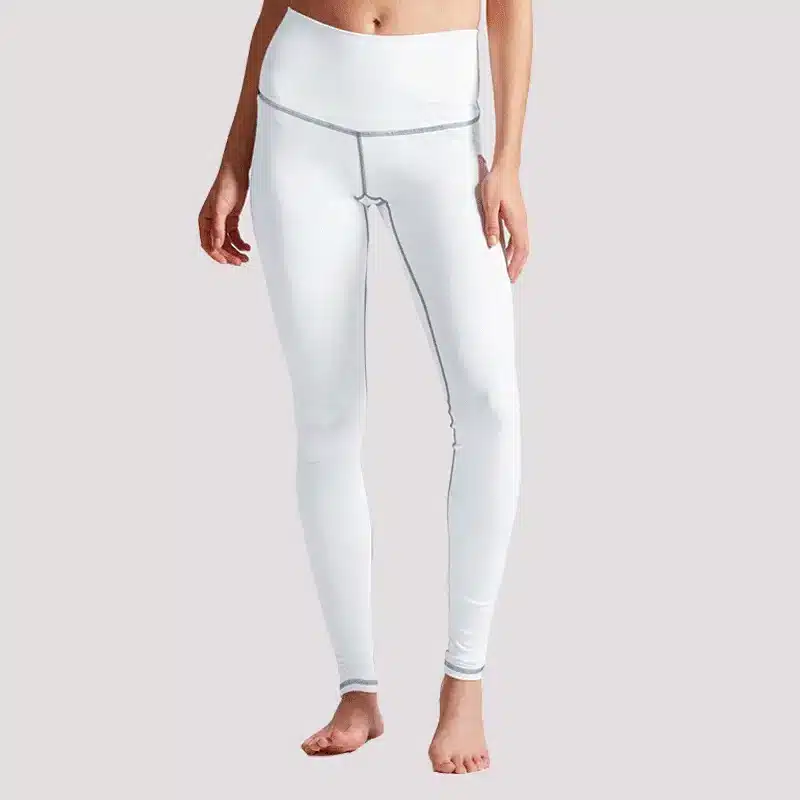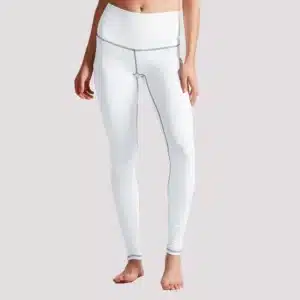 Interested in more information on the process & benefits of Sublimation Printing?
Check out our recent blog post!
This will be the biggest year for e-commerce holiday sales ever. We're here to help you prepare!