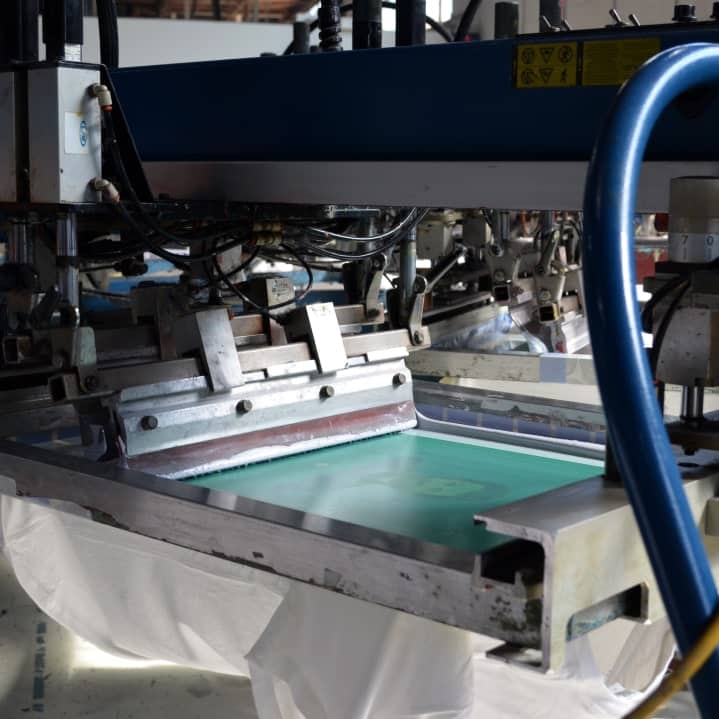 ABOUT SCREEN PRINTING
The Traditional Print Method
The most traditional and popular form of garment printing. The stencil of your graphic is developed onto a screen, and ink is then pushed through the mesh to transfer your graphic onto your garment. Each color requires a separate screen, but it produces high quality prints that will hold up for a long time. This method of printing is cost effective for large quantity orders.
SCREEN PRINTING INKS
Inks & Methods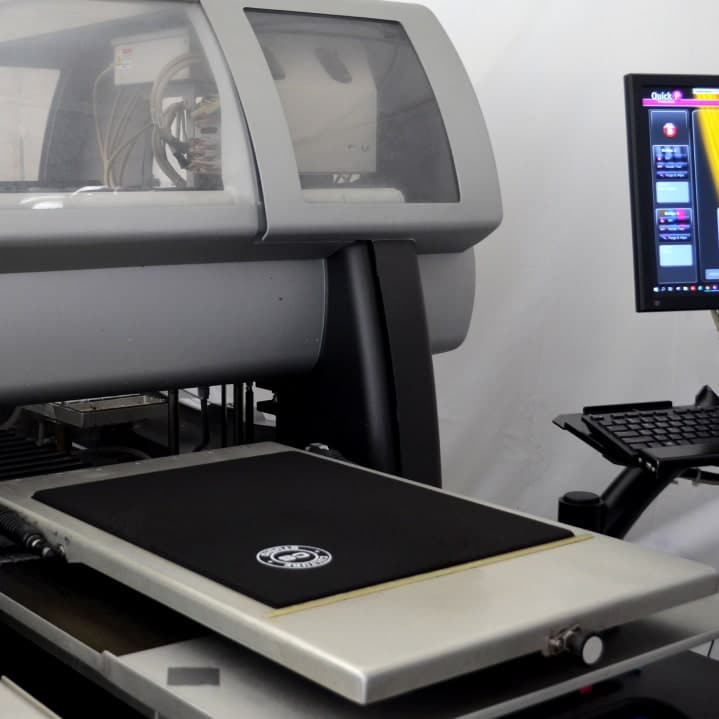 ABOUT DTG DIGITAL PRINTING
The Digital Print Method
DTG works much like an office printer, except instead of printing on paper it prints directly onto fabric with waterbased ink. Because there are not the set up costs associated with screen printing, it can save you money if you are doing a small batch of garments with high color artwork. Also great for one-off on demand orders that need to be produced individually.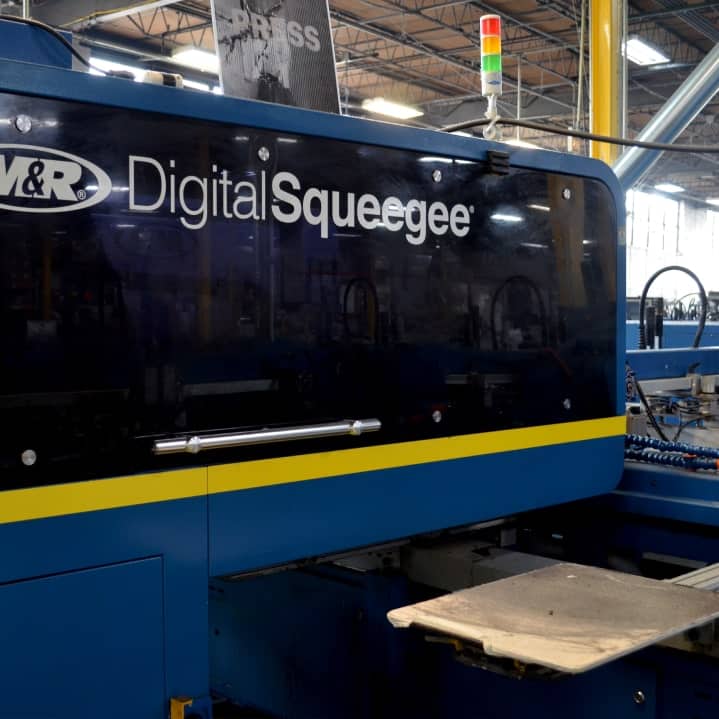 ABOUT HYBRID PRINTING
The Best of Both Worlds
Using the Digital Squeegee machine, a digital CMYK image is printed on top of a screen printed discharge underbase, combining the digital photorealistic quality with the speed and feel of screen printing (plus the ability to incorporate specialty inks). Great for large quantities of photorealistic/detailed artwork.
Hybrid Print Sizes