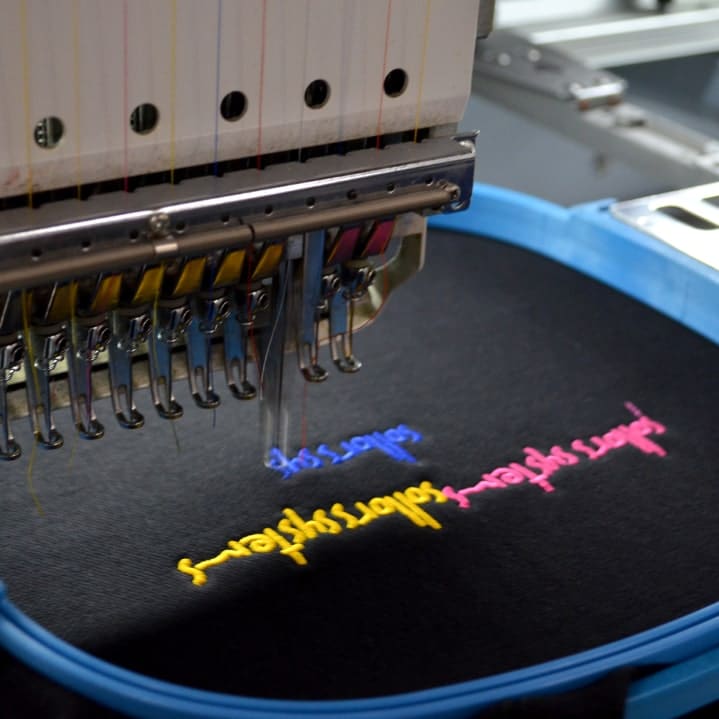 ABOUT EMBROIDERY
Custom Embroidery
If screen printing isn't classy enough than direct embroidery will definitely make your logo pop on company polos for the staff or custom snapbacks for your next clothing line release. Choose from hundreds of thread colors with endless finishing touches like metallic or glow.
How does it work? The artwork or logo has to be "digitized" which is the specialized process of converting 2D artwork into stitches or threads. The thread colors are loaded into machines, and the machine is programmed to sew the design.
SPECIALTY EMBROIDERY
Embroidery Threads
Standard
Keep it classic with standard thread a variety of colors to choose from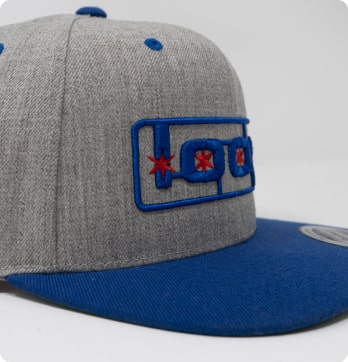 Puff
Raises the embroidery off of the garment for a dimensional effect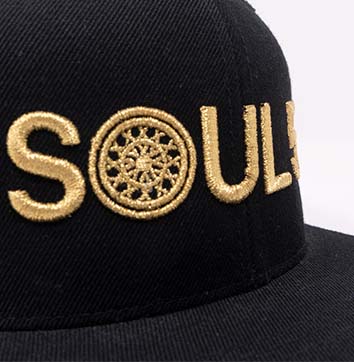 Metallic
Accent parts of your design or the whole logo with high quality, shiny metallic thread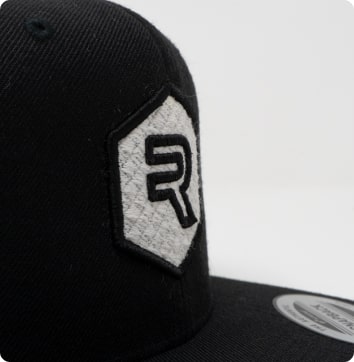 Wool
A blend of acrylic and wool thread that adds a fuzzy texture, great for winter wear or beanies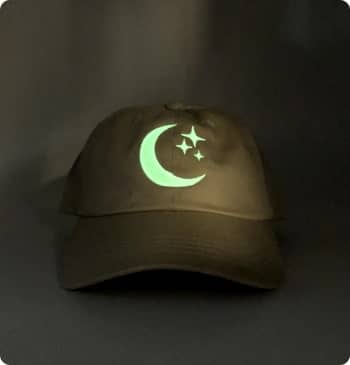 Glow
Charge this thread in the light and watch it glow in the dark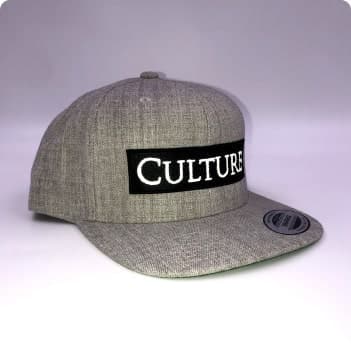 Reflective
This thread shines when light or camera flash is directed at it, perfect for night wear or festivals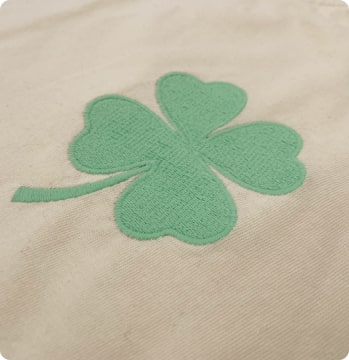 Frosted Matte
Smooth matte finish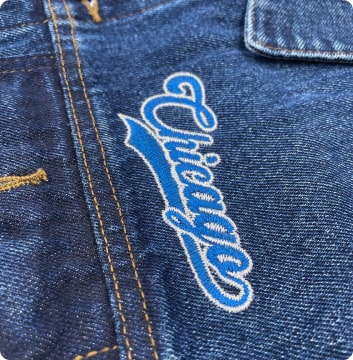 Firefighter
Flame-resistant thread, great for uniforms like restaurant aprons that may be exposed to heat or open flames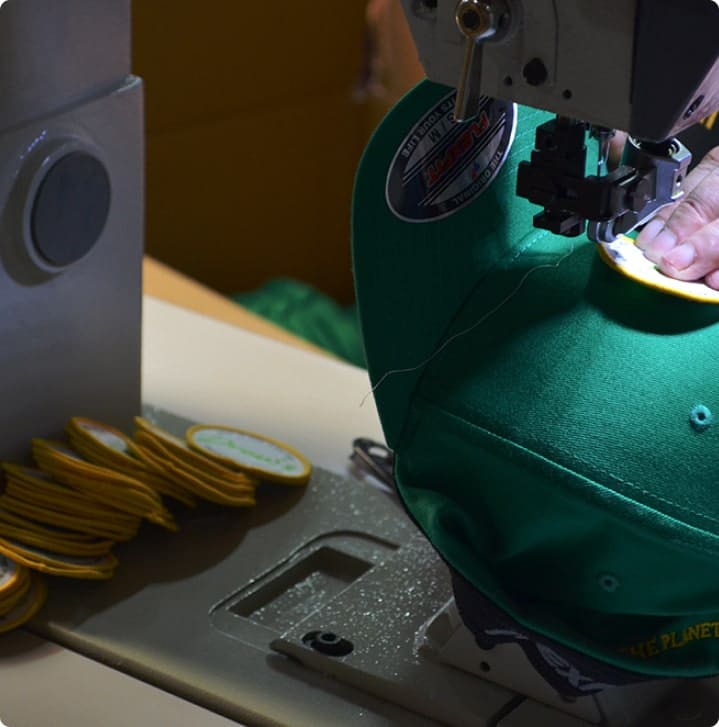 ABOUT PATCHES & APPLIQUE
Custom Patches
Patches and applique are great when you want the embroidery look but your artwork involves a large surface area of colors. Instead of thousands of stitches to fill in a solid object, patches & applique cut down on costly stitch count and reduce the pull on a garment.
With Applique, a flat piece of fabric is shaped to the design and stitched along the edges. With Custom Patches, your artwork is either embroidered or printed as a patch which is then adhered to the garment.
PATCHES & APPLIQUE
Patches & Applique Options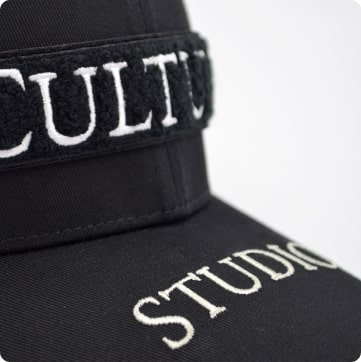 Chenille
Tufted fiber that gives these patches a raised look and super soft feel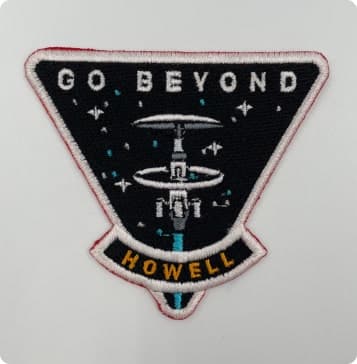 Embroidered
A classic look, great for creating patches with less than 3 colors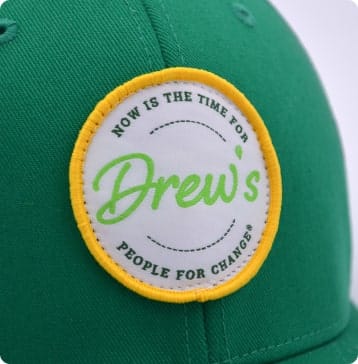 Woven
The finer weave allows for very precise and detailed artwork, up to 8 colors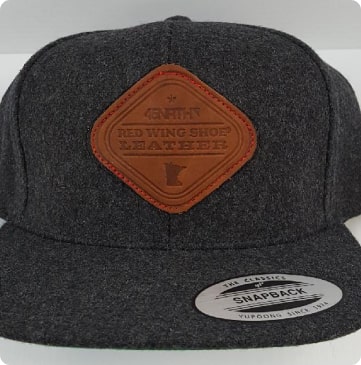 Leather
A rugged and authentic look with your logo etched into the leather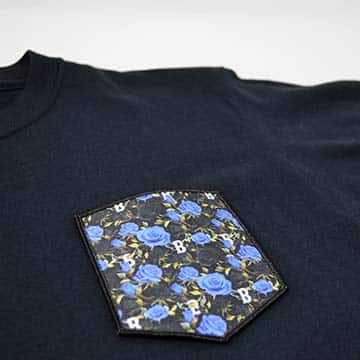 Sublimated
Full color artwork with no limitations or extra costs of large stitch counts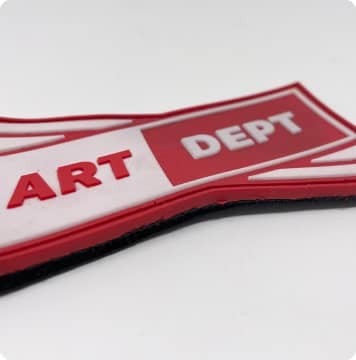 PVC
Made from rubber, this is one of the most flexible and durable patch options that will hold up in outdoor weather like snow or rain.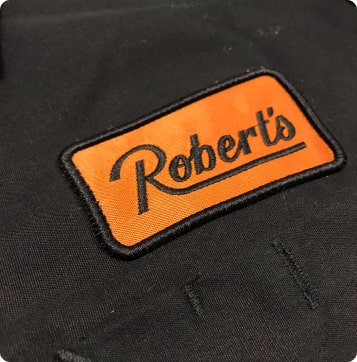 Applique
Ideal for projects that have a large surface area of flat colors. A flat piece of fabric is shaped to the design stitched along the edge, reducing cost & pull on the garment.