Imagine this…
It's 4pm on a Friday and your client reaches out with a rush order. You check inventory online and the only stock available is across the country which won't ship in time. This is a high profile client and you know you need to nail this to keep getting their business.
Luckily you know your production partner keeps plenty of floor stock so you reach out. They start counting inventory and get the order in production. You periodically check in on the order status online and see the tracking number posted.
Printed, shipped, and in your clients hands without skipping a beat. Client reaches out to thank you for the quick turn and you've just won over more of their business.Phew!
Fast Paced Industry = The Need for Faster Turns
In an industry full of last minute changes and game-time decisions, you have to be able to adapt — and quickly.Some things are inevitable, like supply chain disruptions, shortages, inclement weather, spoilage, the list goes on. The merchandise industry has a lot of complexities, and any glitch in the process can mean delays and unhappy clients. Although a lot of things may be out of your control, being proactive and thinking 2 steps ahead is the key in winning the game.
This is why we've chosen to dedicate 30k square feet of our new facility to keeping floor stock. We want to eliminate the excuses and maximize victories for our clients by always having garments stocked and ready to go into production. Whether it's a rush order or a high demand garment that is out of stock everywhere, our goal is to execute and deliver your vision every time.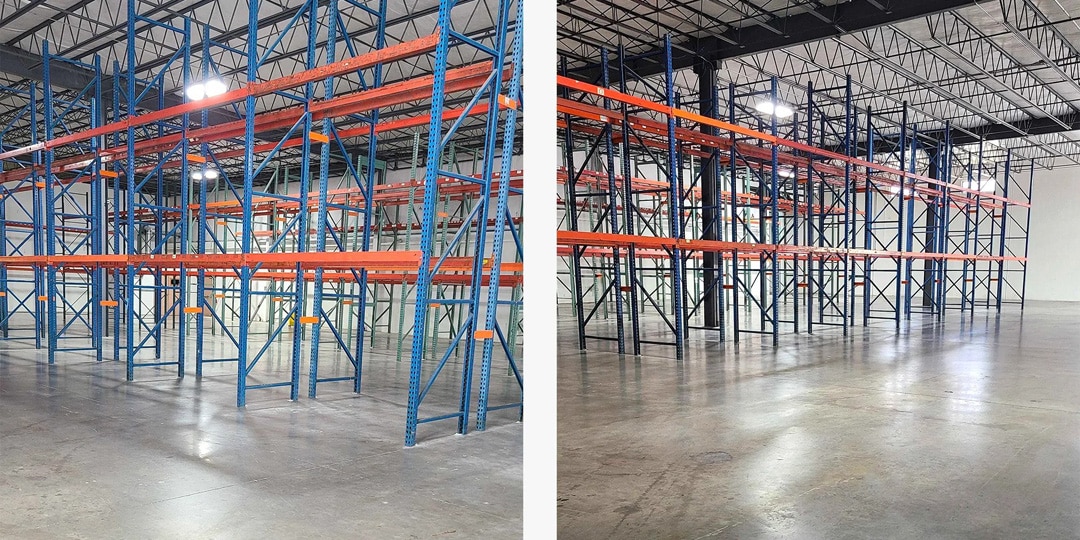 One Stop Shop
In addition to floor stock, we're also building departments for printing, DTG, digital squeegee, embroidery, sublimation, transfers, and a commercial laundering system for specialty washes. All paired with retail compliance finishing services like inside tag printing, folding/bagging, and more. Save time, money, and errors by keeping orders all at one shop. Our team oversees the process from artwork creation to shipment.
Order Updates in Real Time
When time is of the essence, simplified processes are important. Get the order details you need, when you need them. No more refreshing your inbox to see if you were sent the tracking number, log in to the Client Portalat 1am on a Sunday and be able to view shipping status immediately.
Want to keep up with what else we're building?
Follow us on social media!