The global wireless charging market size was valued at $6.51 billion in 2018, and is expected to reach $40.24 billion by 2027. 
The pandemic created a surge in popularity with tech promo products as more people worked from home and relied on virtual communication. Investing in promo products that your audience will actually use on a daily base is key in getting a return on your marketing dollars. Everyone has a junk drawer full of branded pens and keychains, but identifying high-use items that offer unique capabilities will keep your branded product front of mind.
Chargers are a valuable item that people will hold onto and keep at their desk, especially this one that features a 10 foot cable for long distance charging and includes a USB, lightning, and micro USB to accommodate multiple devices.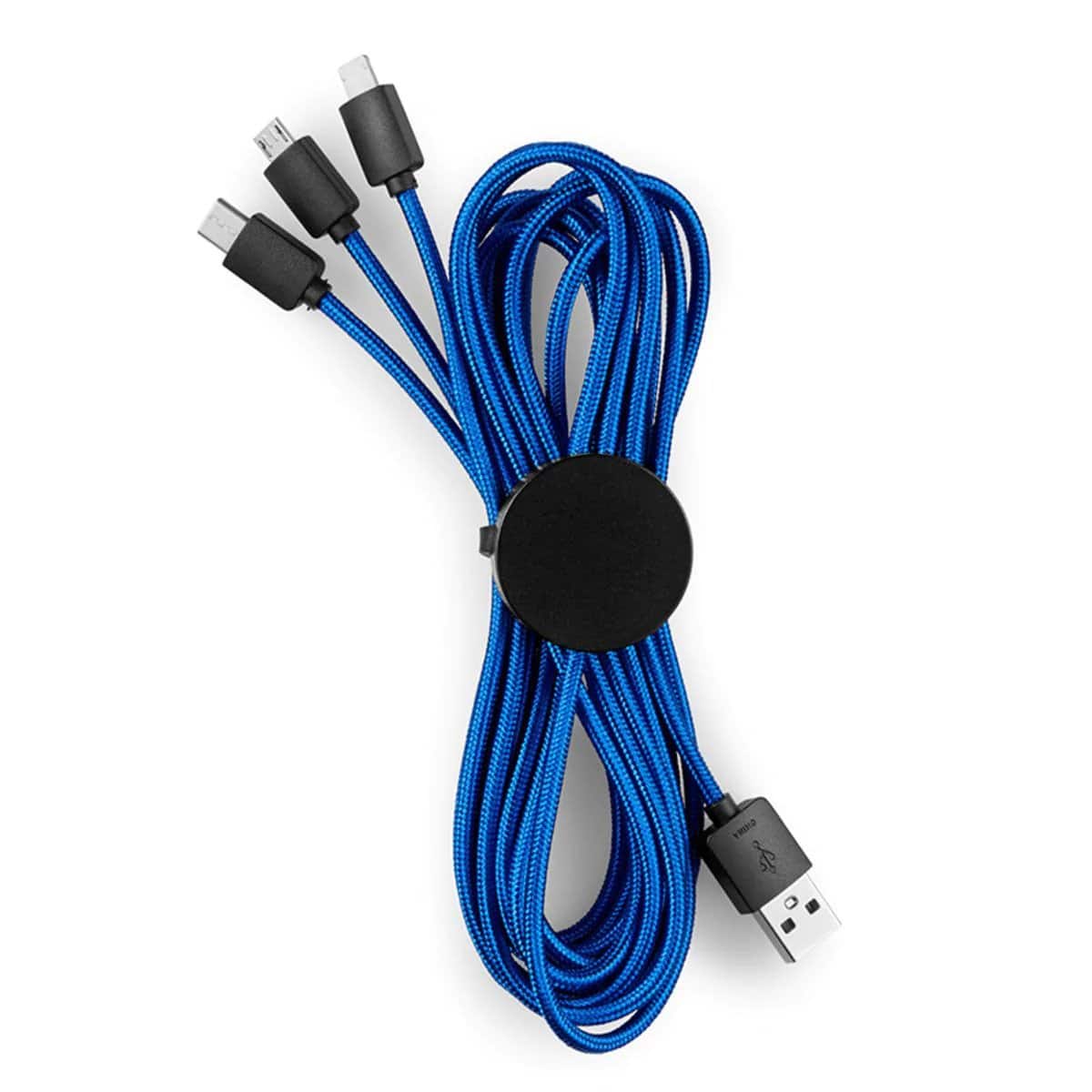 Featured Product
P229 Light-Up-Your-Logo 10 Foot 2-in-1 Cable
Laser engraved logo lights up when plugged in.
Includes 1 color imprint
Made of Nylon, PVC and ABS Plastic.
Includes USB to USB Type C, duo 5-pin lightning and Micro USB cables
Power/Technology: Input: 5V; Output:2A
Note USB C is for charging only, no data transfer.