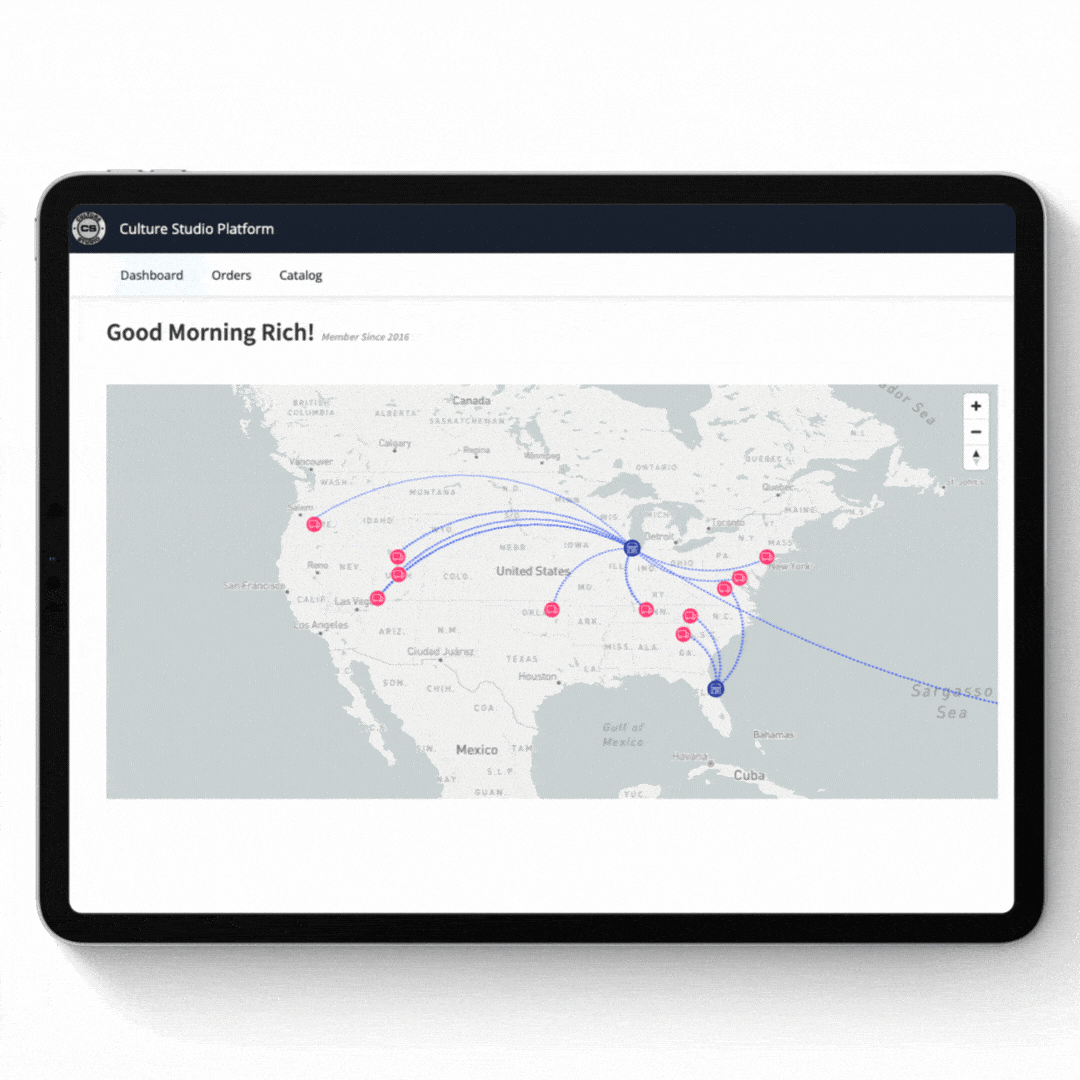 We recently added the "Member Since" feature to the Culture Studio Platform to earmark the time in which our users began to experience the full support that comes along with working with us — from interactive tracking, live updates, and an Account Manager that works with you every step of the way. In this industry, our client's jobs, their brand reputation, and their artist's livelihoods are all on the line. This requires a lot of trust when choosing a merchandise partner, that goes way beyond a business transaction — which is why we place such an emphasis on building relationships and making sure our clients know we are just as invested in their brand as they are.
The apparel industry is constantly evolving, and so are the challenges that come with it. One of the most significant challenges for businesses is managing their apparel production, which can be a daunting task. We created the Culture Studio Platform to simplify the entire process.
The Culture Studio Platform is a single platform that simplifies the entire production process. It is a place where businesses can manage their entire supply chain in one convenient location, regardless of whether they have retail, tour, or e-commerce production needs.
Why did we decide to build this platform? The answer is simple: we wanted to help businesses overcome the challenges of merch production. As a company that has been in the industry for years, we have seen first-hand how difficult it can be to manage production across different locations, especially with multiple suppliers. We wanted to create a solution that streamlines the process and eliminates the headaches associated with it.
One of the most significant advantages of The Culture Studio Platform is the ability to shop our catalog. With millions of private-label and cut & sew proprietary garments, The Platform allows for endless creativity. It also provides access to global inventory data, making it easier to find the right apparel for your needs, when you need it.
Another significant advantage is the capacity across the nation. The Culture Studio Platform draws from national capacity with over 250,000 sq ft of production floor. This means businesses can manage their entire supply chain in one place, regardless of where the production takes place.
Additionally, The Culture Studio Platform also offers a big-picture view of your orders. You can track the status of each order on a digital map, seeing where each order is being produced, which department it's in, and the final destination. This allows businesses to have full visibility of their entire supply chain, making it easier to manage production.
Not a member yet?
Join The Culture Studio Platform today and experience what it can do for you.