C524 Light Bleach Wash Tee
Ever wonder how your favorite band tees or graphic tees from retail stores get that cool faded look? It's all in the dye & wash process!
Applying special dye & wash processes allows you to manipulate the coloring and feel of garments, without ruining the quality of the fabric. Using straight bleach on fabric eats away at the fibers of the fabric, which is why using professional dye processes is important if you are preparing them for decoration and printing.
There's many different ways to remove dye from garments – discharge, potassium spray, peroxide, destroy dye, dirty wash, etc. However, using a light bleach wash is a great option to achieve that faded and subtle look you see on classic band tees. The shirt feels a bit softer to the touch and lighter in color, giving a worn-in look that's ready for your artwork.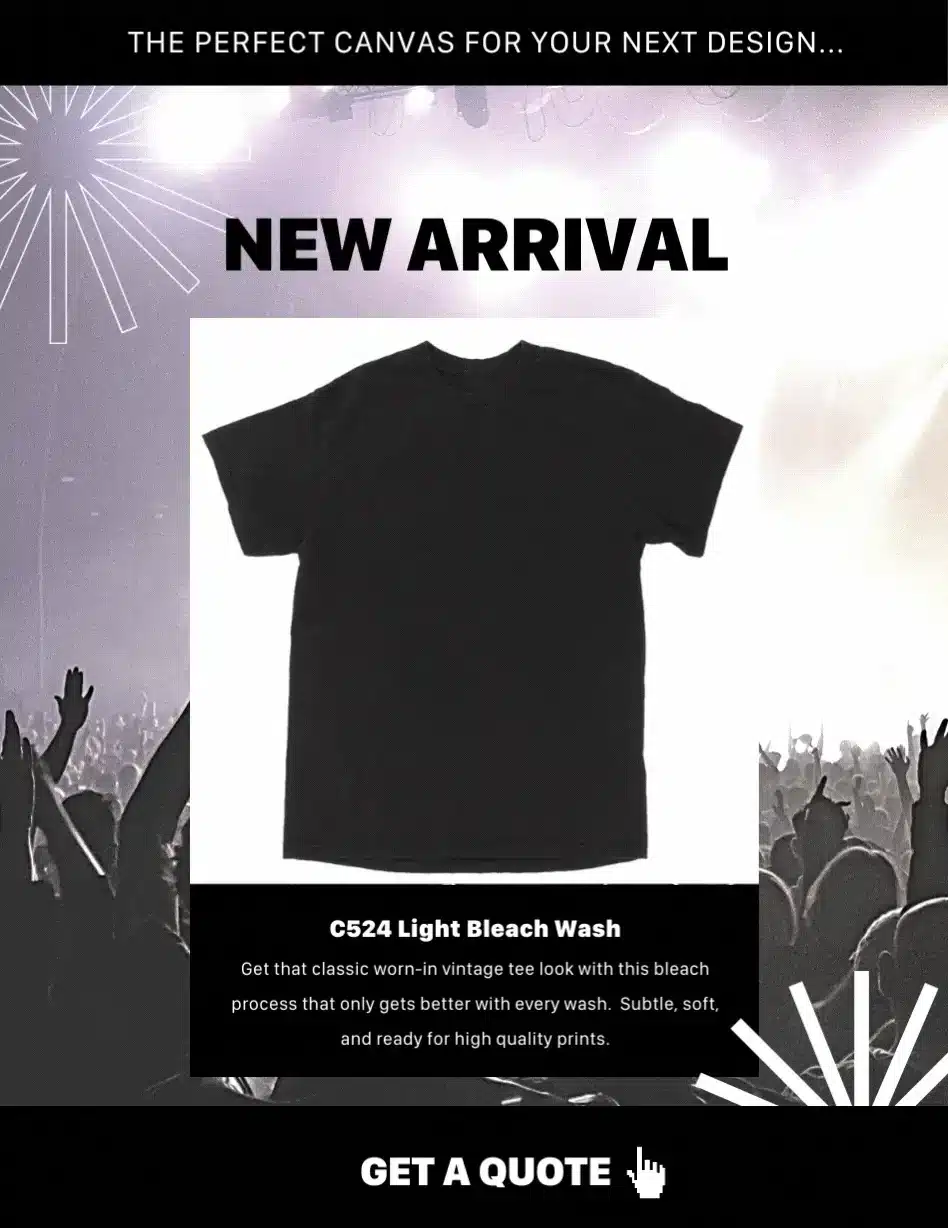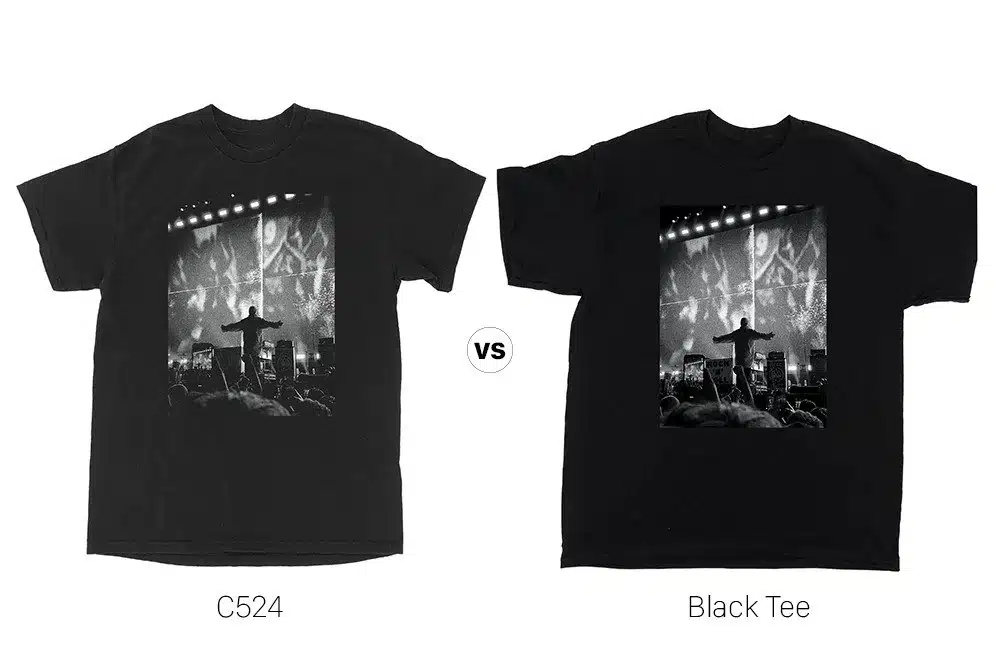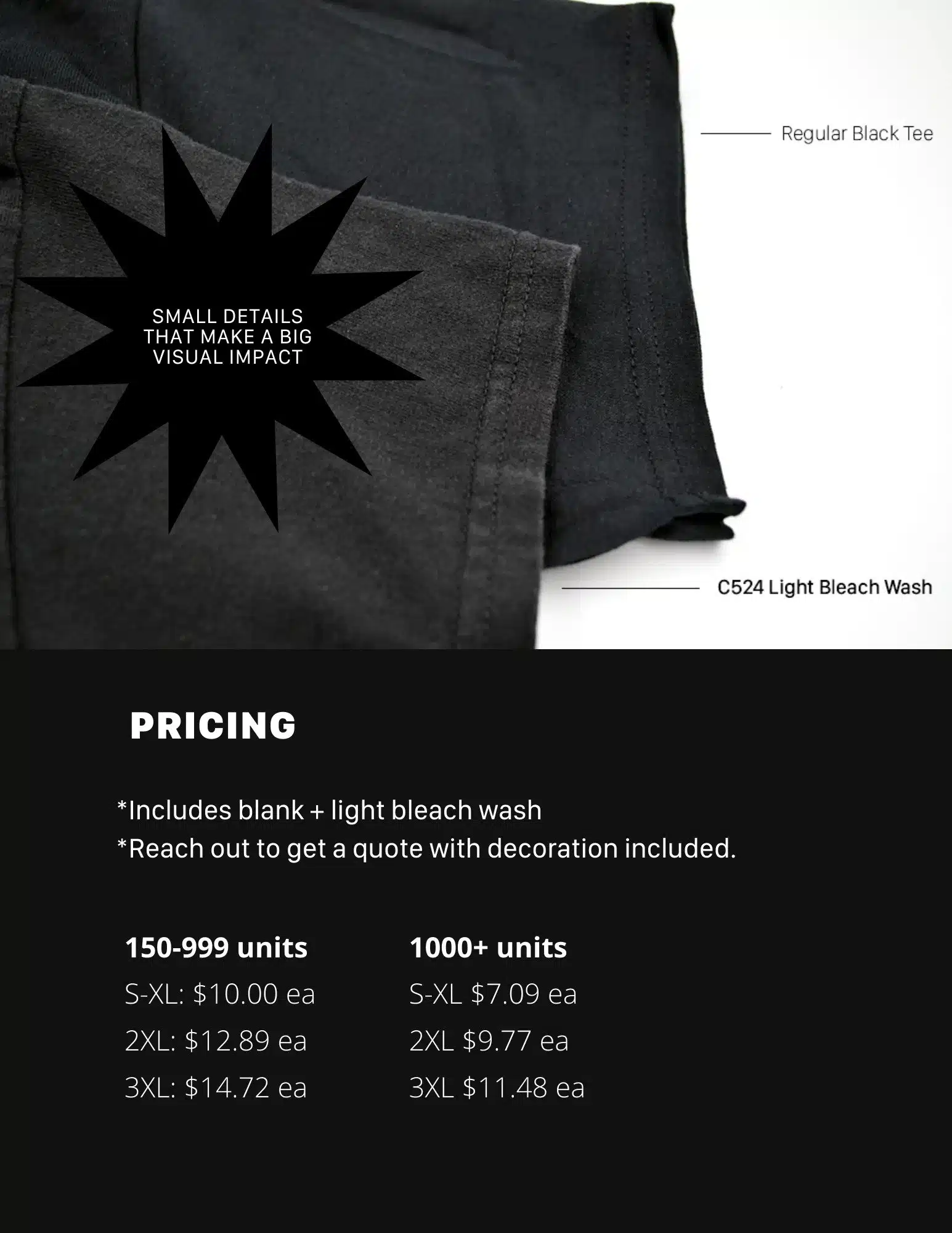 Turnaround:2-3 weeks
Process is done prior to printing or decoration method.
SCRAP POLICY
As per our scrap policy for dyeing, if 5% or less of the pieces do not meet quality control standards, we will not be replacing them and you will not be charged for them. If you need all pieces we suggest that you order an additional 5% per size as a buffer in case any of them do not pass quality control standards.
CUSTOM RETURN POLICY & FEES
Custom pieces are non-returnable and since the order goes into production right away, it cannot be changed or altered once it is placed.
Get a Quote
More Resources