Keep it Christmas classic with a holiday vibe or take inspiration from brands like Fendi to create your own high fashion look. A jacquard knit sweater that's just as stylish as it is warm & comfy. This is a custom cut & sew garment which means it is completely customizable from scratch. Choose any color and add your own pattern for a one of a kind addition to your seasonal fashion line.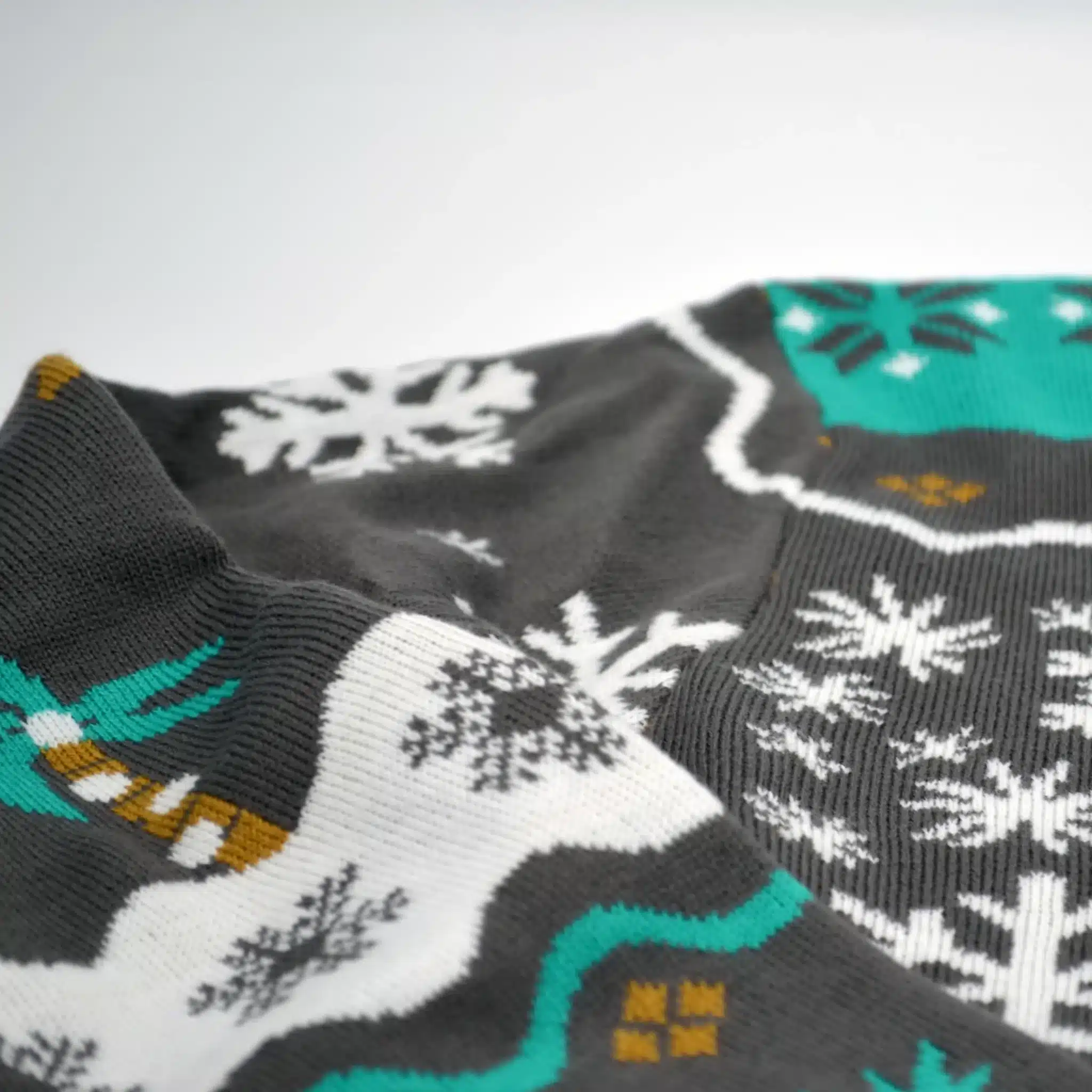 Style: C104
Sizing: S-2XL
Production Time: 20-22 days
Set Up Fee: $100.00
PRICING
Express (production + 5-7 days shipping)
75 units: $36.56
Via Ocean (production + 28-35 days shipping)
300 units: $24.30
Via Air (production + 5-7 days shipping)
300 units: $31.45
500 units: $29.52
Interested in designing your own?
Send your ideas to sales@culturestudio.net & we can help with mockups/quotes!