Small but Mighty
Woven labels may seem like a minor detail, but they hold more power than you think when it comes to customizing merchandise and reinforcing your branding.
Branding
Adding small touches wherever you can to tie your brand together really makes a difference in the final presentation. Just by adding custom woven labels you quickly elevate your garment from a graphic tee to a retail quality product.
Woven labels are also the perfect real estate to add your website or social handles to direct more traffic.
Increased Value
People are willing to pay more for what they perceive is higher quality. 68% of people say that good packaging or product presentation reinforces the quality of the brand. Adding woven labels costs you cents per garment and allows you up your sell price.

Care Instructions
Add important wash instructions so that you can ensure fans enjoy their merch for a long time and avoid any complaints or returns due to washing machine mishaps. This is especially important for any digitally printed garments which are more sensitive to temperature and bleach.
How to Care for Your DTG Garments
Longevity
Unlike screen printed labels, woven labels last just as long as the garments. You don't have to worry about logos or care instructions fading after washes.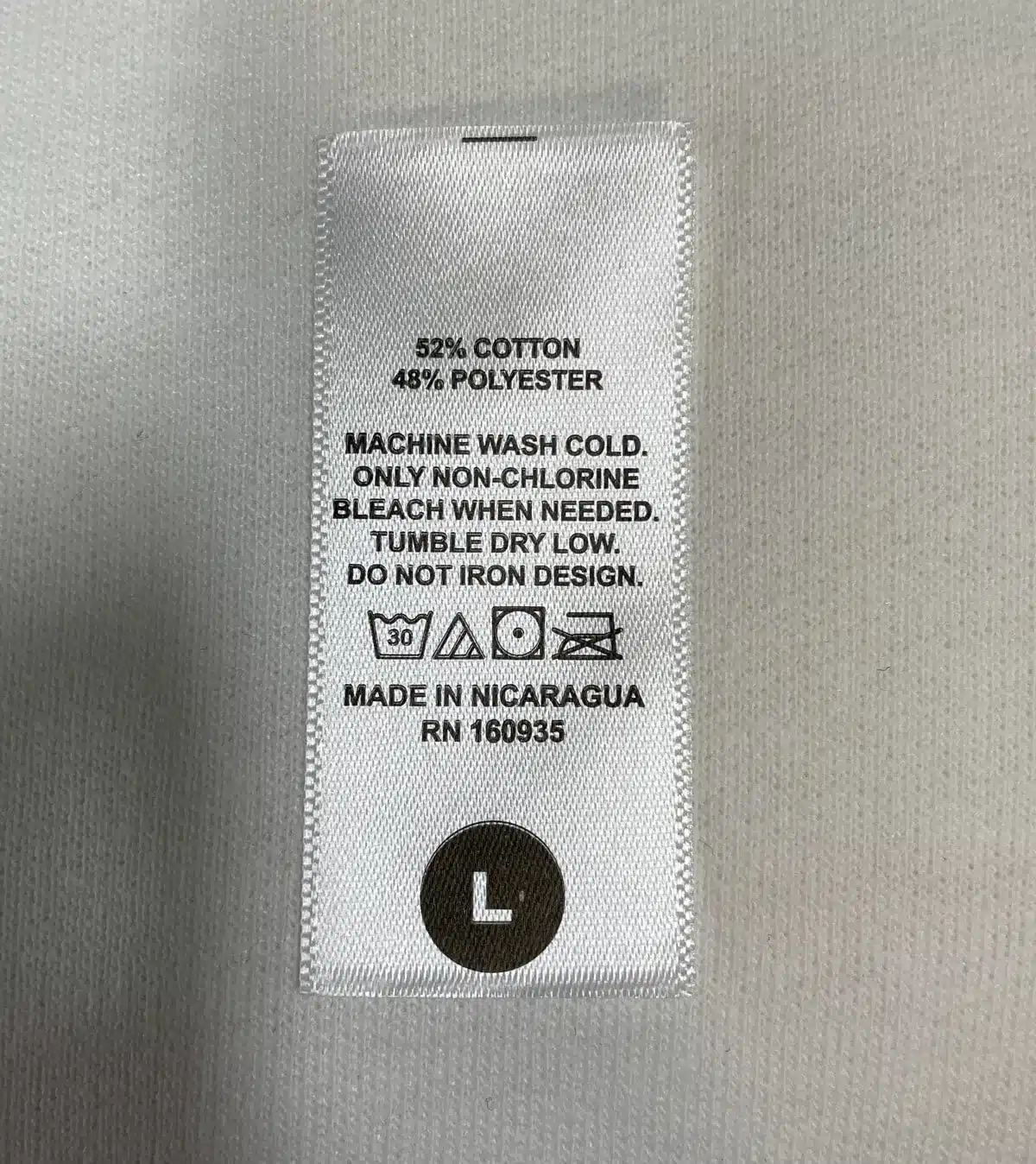 Your Guide to Woven Labels
Woven labels come in a variety of folds and placement options on the garment.
Fold Options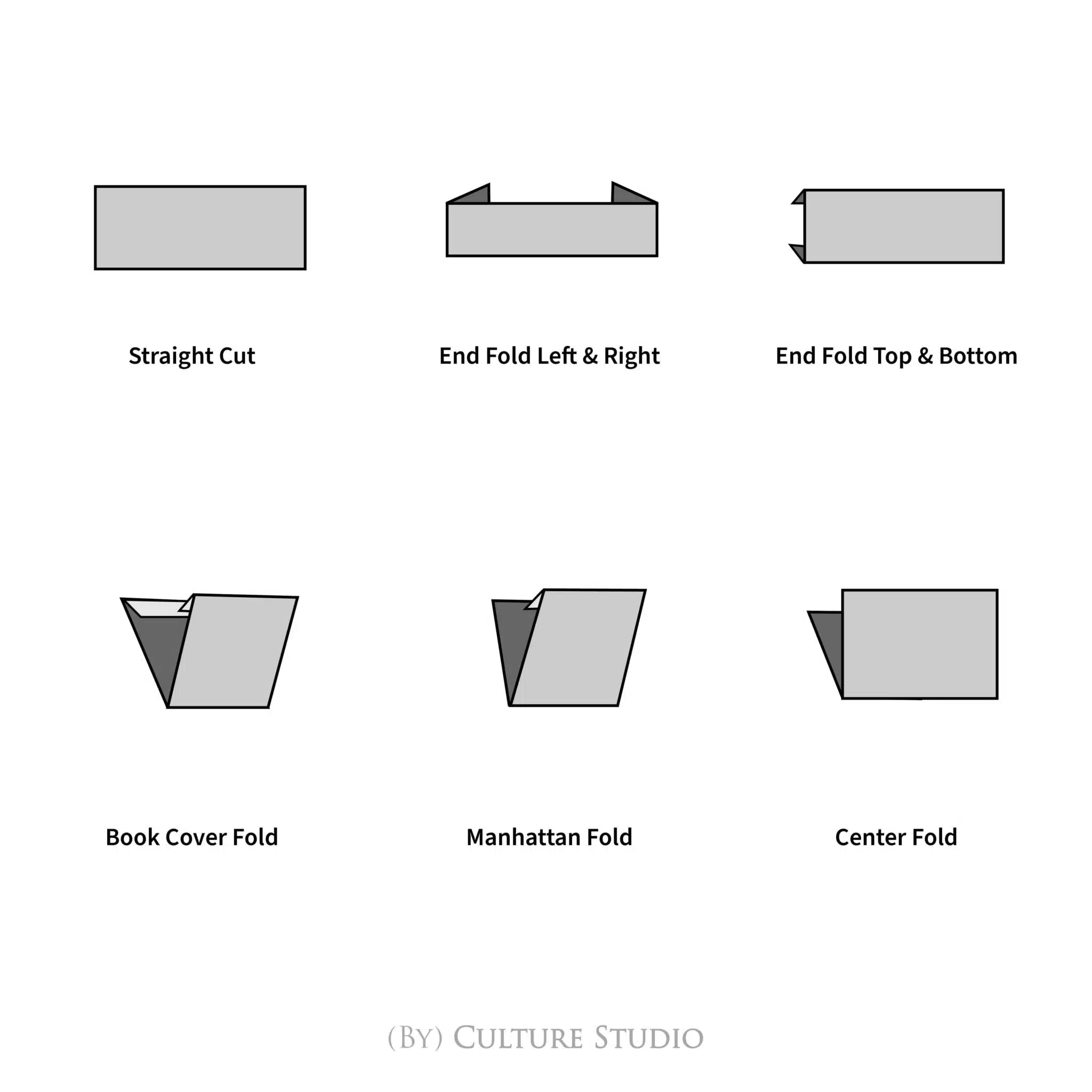 Placement Options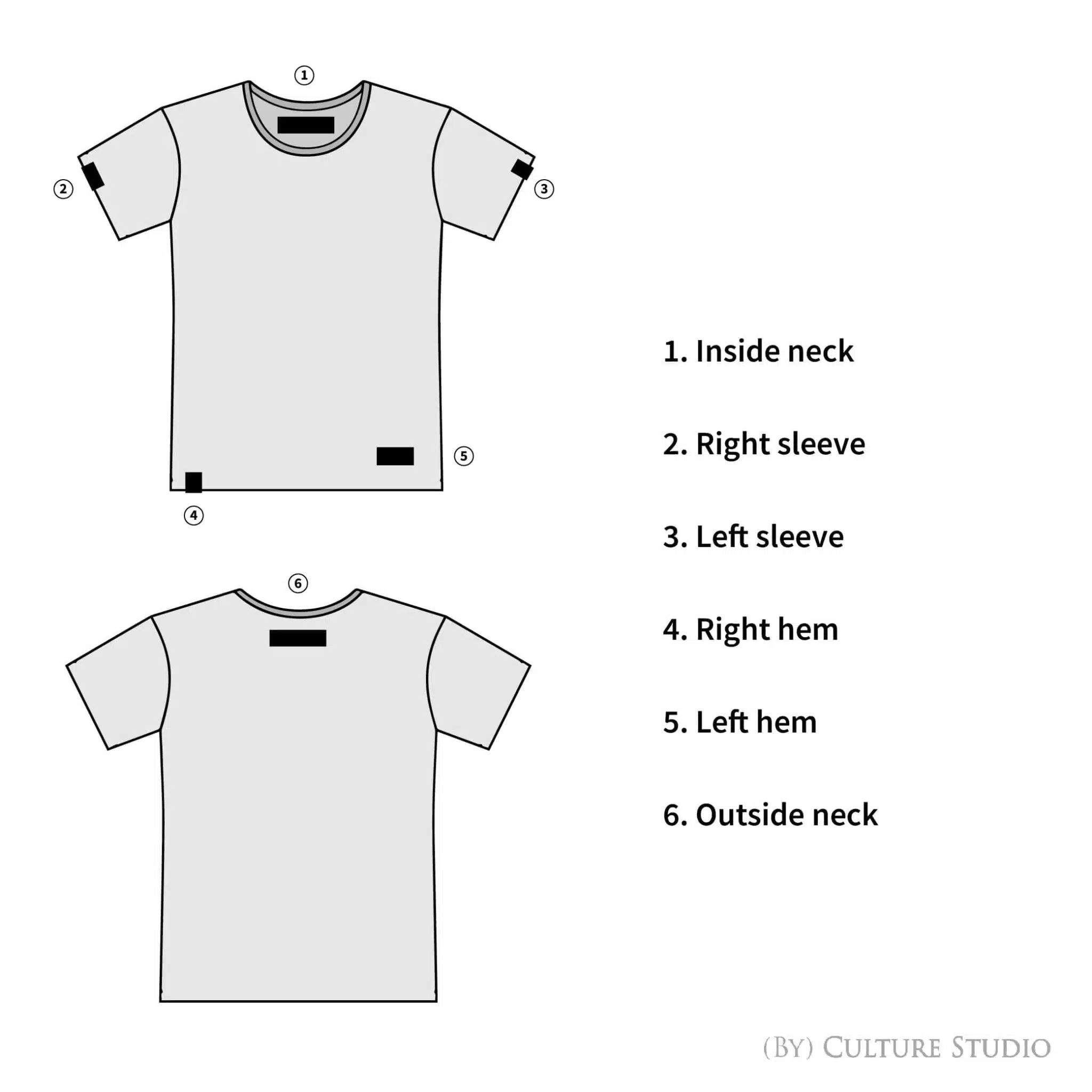 Interested in more info?
Check out Woven Labels in our catalog or e-mail sales@culturestudio.net