Vivienne Westwood is a household name in the world of fashion, known for her avant-garde designs and punk-inspired aesthetic. Her influence extends far beyond the realm of high fashion and has seeped into the world of music merch for decades.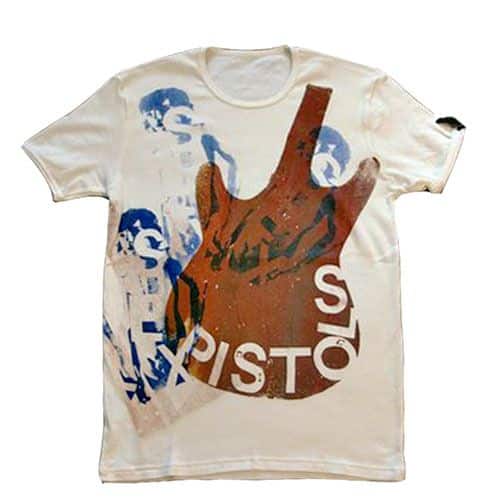 Westwood had a long history of collaborating with musicians, designing iconic stage outfits for the artists such as the Sex Pistols, Adam Ant, and Malcolm McLaren. These collaborations helped to establish Westwood as a key figure in the punk movement and solidified her reputation as a rebellious, boundary-pushing designer.
In the 1980s, Westwood launched her own line of clothing, including t-shirts and sweatshirts emblazoned with her distinctive designs. These pieces quickly gained a devoted following among music fans, often worn to show support for a particular artist or as a statement of personal style.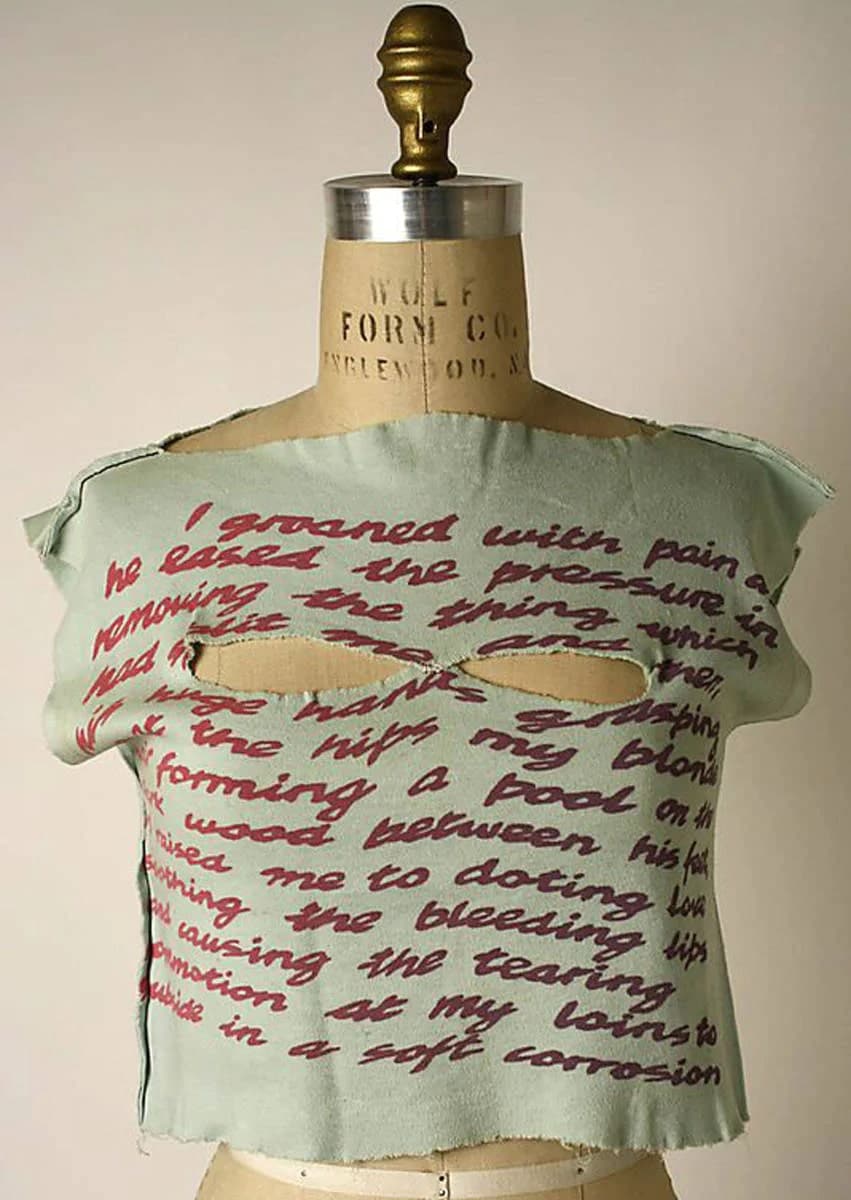 In addition to t-shirts and sweatshirts, Westwood also produced a range of other artist-inspired garments, including hats, bags, and accessories. These items were often sold at concerts and music festivals and prized by collectors and fans alike.
Her use of unconventional materials, bold colors, and edgy cuts has had a lasting impact on the way that musicians and fans express themselves through their clothing. Many of the trends that she popularized in the 1970s and 1980s, such as distressing, custom cuts, and burnout holes, are still prevalent in today's fashion and music merchandise.  In addition to these punk-inspired elements, Westwood also introduced the use of specialty garment treatments, such as dyes and washes, to give a whole new look to a clothing collection. We love implementing all of these techniques and treatments to create incredible, unique garments for our partners, and are forever grateful to Vivienne for introducing these concepts to this incredible industry that we are so passionate about.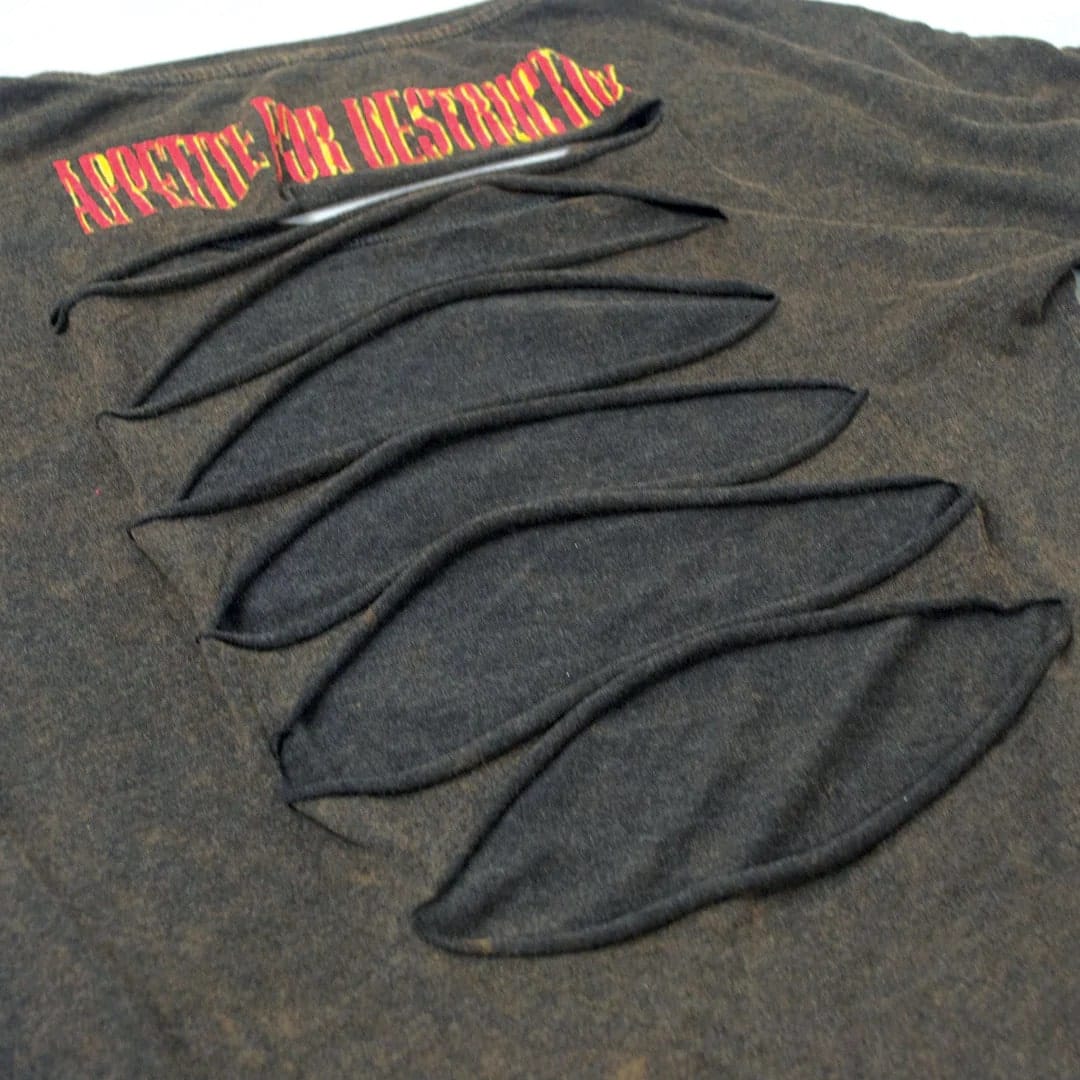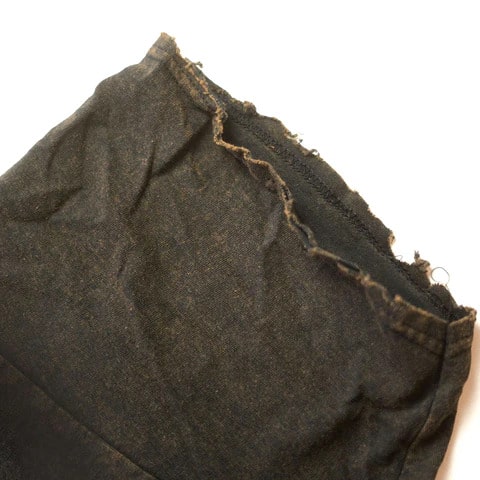 Join the ranks of top fashion brands and elevate your collection with garments inspired by the iconic designs of Vivienne Westwood. Our team of experienced designers can help bring your vision to life, blending Westwood's rebellious spirit with your unique style. Contact us today to learn more about how we can partner with you to create a one-of-a-kind fashion line that will set you apart from the competition. [email protected]