Restaurants have reopened their patio spaces for people to resume their brunches and happy hour gatherings. Enforcing health protocol is crucial at this time, for the sake of avoiding fines during inspections and keeping staff and customers safe. Navigating this 'new normal' can be a challenge, especially in an industry that revolves around constant interaction and food handling. Innovation is key right now, and updating your business with just a few of these merchandise items can go a long way.
1. QR CODE SIGNS
QR Codes are a smart way to offer a touchless menu experience and eliminate the need of check presenters or handling cash. These signs can also be used outside of restaurants for people passing by to check out your menu or order pick up. Anyone with a smartphone can scan these QR codes with their camera or with a third-party app.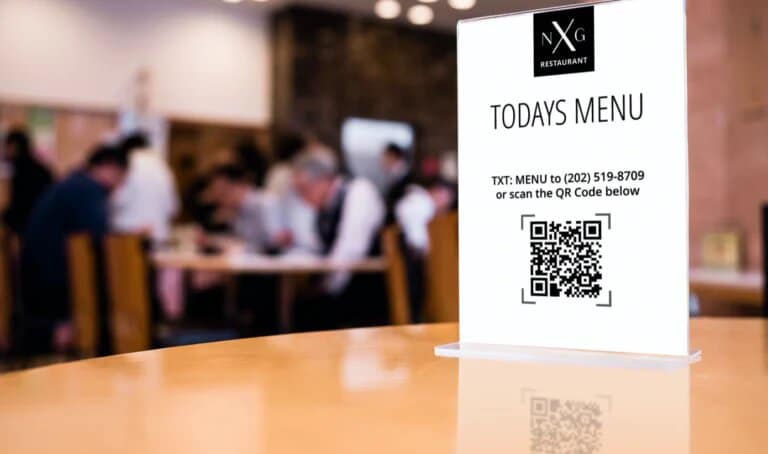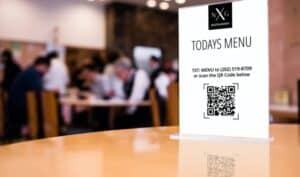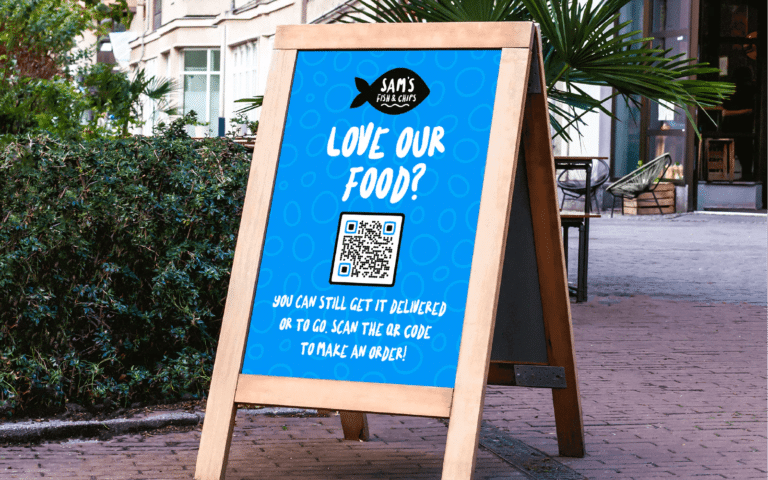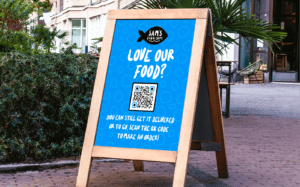 "What may be a survival mechanism now is also an investment in digitalization that will continue to pay off in the future."
Online food delivery is expected to increase by 7% annually, so investing in your online presence and contact-free options will continue to be a revenue source for your business long after the pandemic settles.
2. SANITARY GLOVES
Gloves are a great addition to staff uniforms to prevent the spread of bacteria while handling food and setting tables, that will also make guests feel more at ease. Brand with your company logo for an extra sleek touch.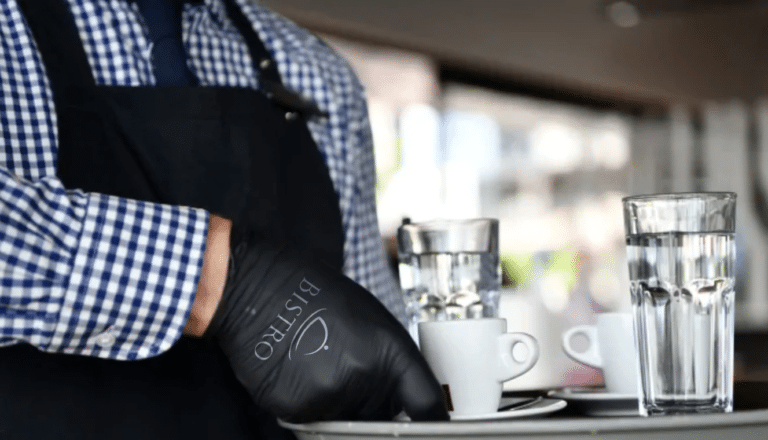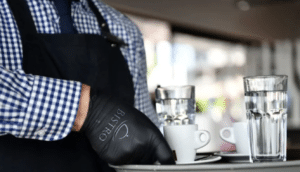 3. PATIO UMBRELLAS
Since dining is almost exclusively limited to outdoor seating, it's important to create a comfortable experience for guests, as well as staff members that will be working under the sun all day. They also serve as a unique way to promote your brand, whether you are a restaurant group or sponsor.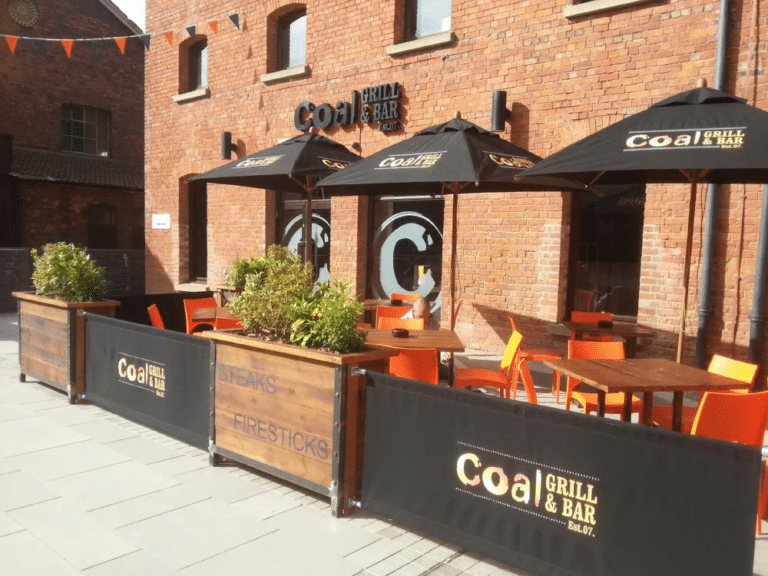 4. FLOOR DECALS
Help manage the flow of customers when lining up for to-go orders or at registers with adhesive floor decals. Utilizing these decals will encourage each of your customers to help support social distancing and increase consumer confidence in your store's commitment to flattening the curve.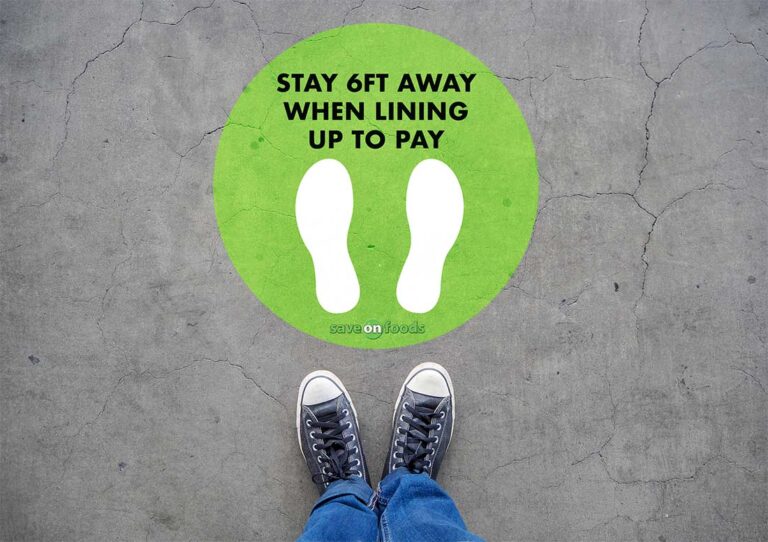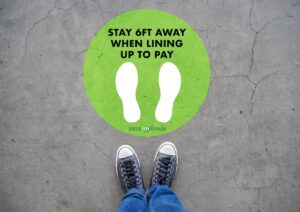 Check out the FDA's Best Practices for Re-Opening for more information on sanitation standards and safety protocol for restaurants.
If you are in need of any branded merchandise to help your business run smoothly, we are here to help! We are also offering a Restaurant Bundle so that you can keep your staff looking professional while staying safe.