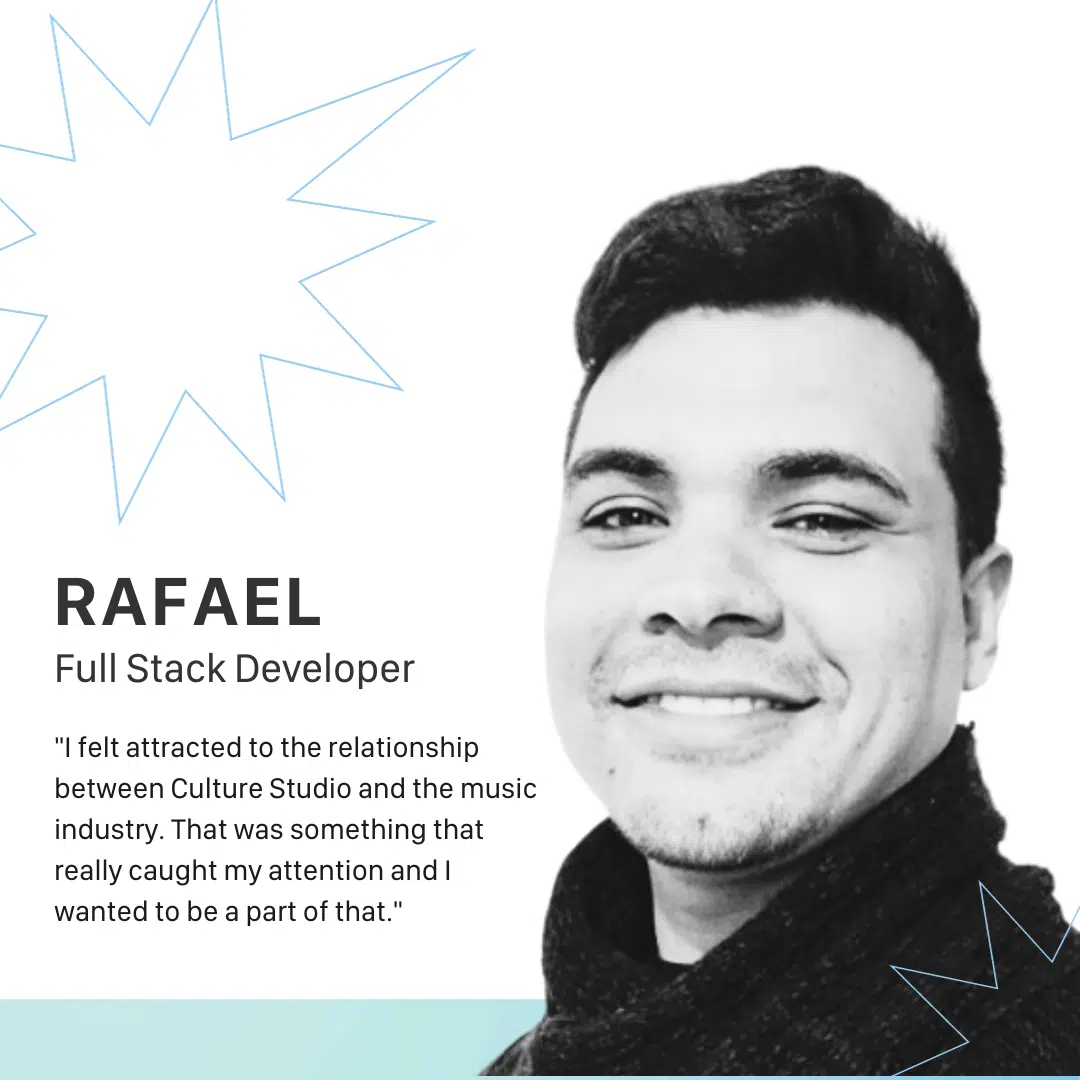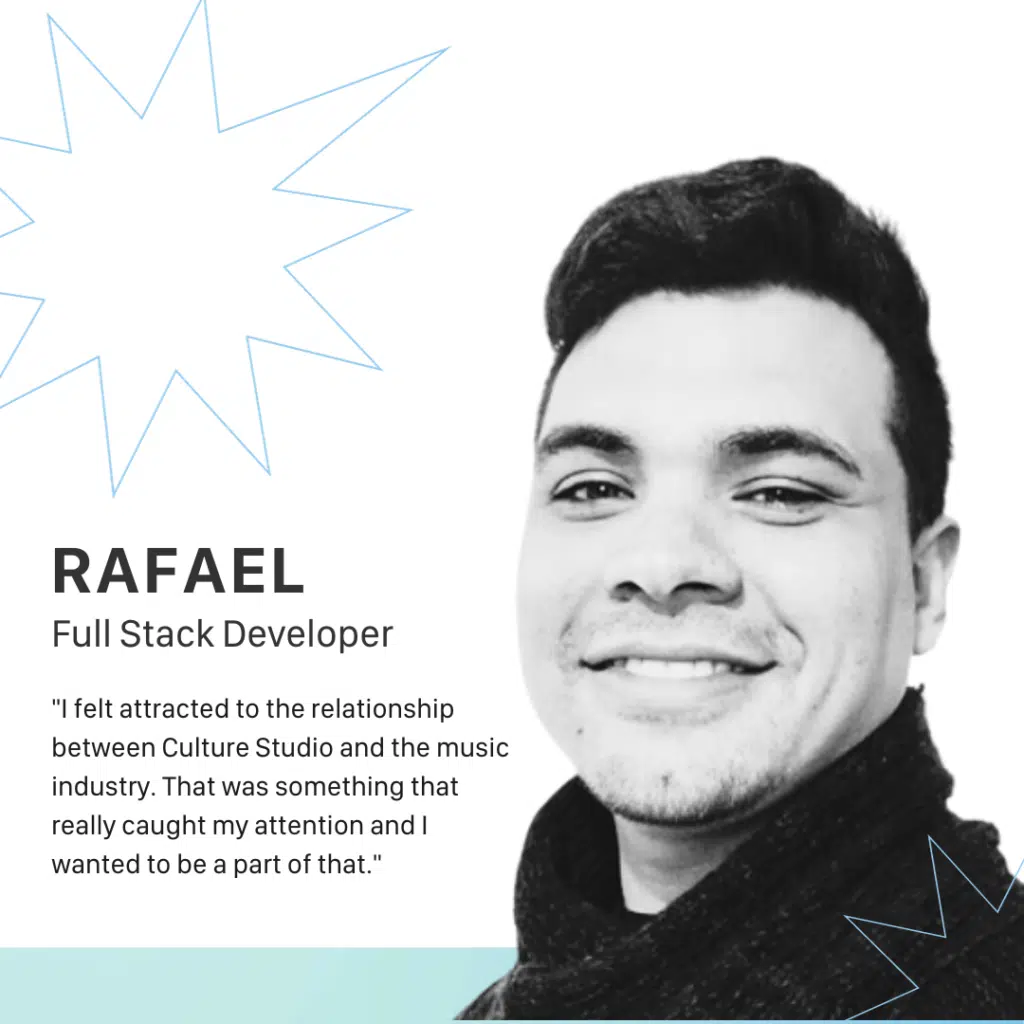 We're happy to welcome a new addition and our first international team member! Joining us remotely from Colombia, Rafael brings our Engineering Team to a total of 3 now, as we continue to propel our tech forward.
About Rafael 
Languages:
Spanish, English
Location:
Remote
What inspired you to join the Culture team?
"I felt attracted to the relationship between Culture Studio and the music industry. That was something that really caught my attention and I wanted to be a part of that."
What are you looking forward to working on here?
"Culture Studio's software has been evolving for a long time and now it offers very robust solutions to their customers and teamwork. But, as usual, theres always space for doing better, and I have the motivation, knowledge and the experience to help with that."
How did you get into this career path?
"I found programming was my thing when I started the university back in May 2008. I didn't even know what programming was at that time but as soon as I started writing my first lines of code, I figured out that it was easier for me than for my peers. 60% of the Computer Science students abandoned it within the first 2 semesters. More than 95% never completed and 99% of who did, didn't do it on time. So, these numbers told me how hard this career is, and being one of the good ones told me that this definitely was going to be my job in the next years to come."
What are your hobbies outside of work?
"I'm a person who always like to keep his mind busy. Whether coding, learning, fixing or installing something at home, playing video games, or whatever. So most of the time, I'm always busy. I don't like to spend too much time on social networks like TikTok, Facebook or Instagram, just a few minutes per day. I don't like to follow trends in any sense, I like to learn new things always: new tech tools, new programming languages, playing a new musical instrument. And finally and most important, I like to spend time with my kids: going to the movies, to the park, to shopping, to restaurants…Enjoying free time with the family."
How would you describe your personal fashion style?
"This is a hard one, I would be in jail if fashion police exists. I don't feel that I have a defined style. When the occasion asks for it, I like to dress modern and semi-formal, but most of the time I just dress whatever I find first. I'm not a brand-driven person when it comes to buying clothes."
What song is on repeat at the moment?
"I always listen to Queen, Guns and Roses and ACDC. When it comes to listening to music with friends, Reggaeton is a must."
What's one thing on your bucket list?
"Work on my own million dollar idea to prepare my retirement…it's just that I don't have one yet LOL."
Join the Culture
We're always looking for new talent and passionate individuals!