The Platform brings together all the tools you need to succeed, from start to finish. Drive repeat purchases, predict on-time due dates, and access all order details in the new dashboard.
New Dashboard Features: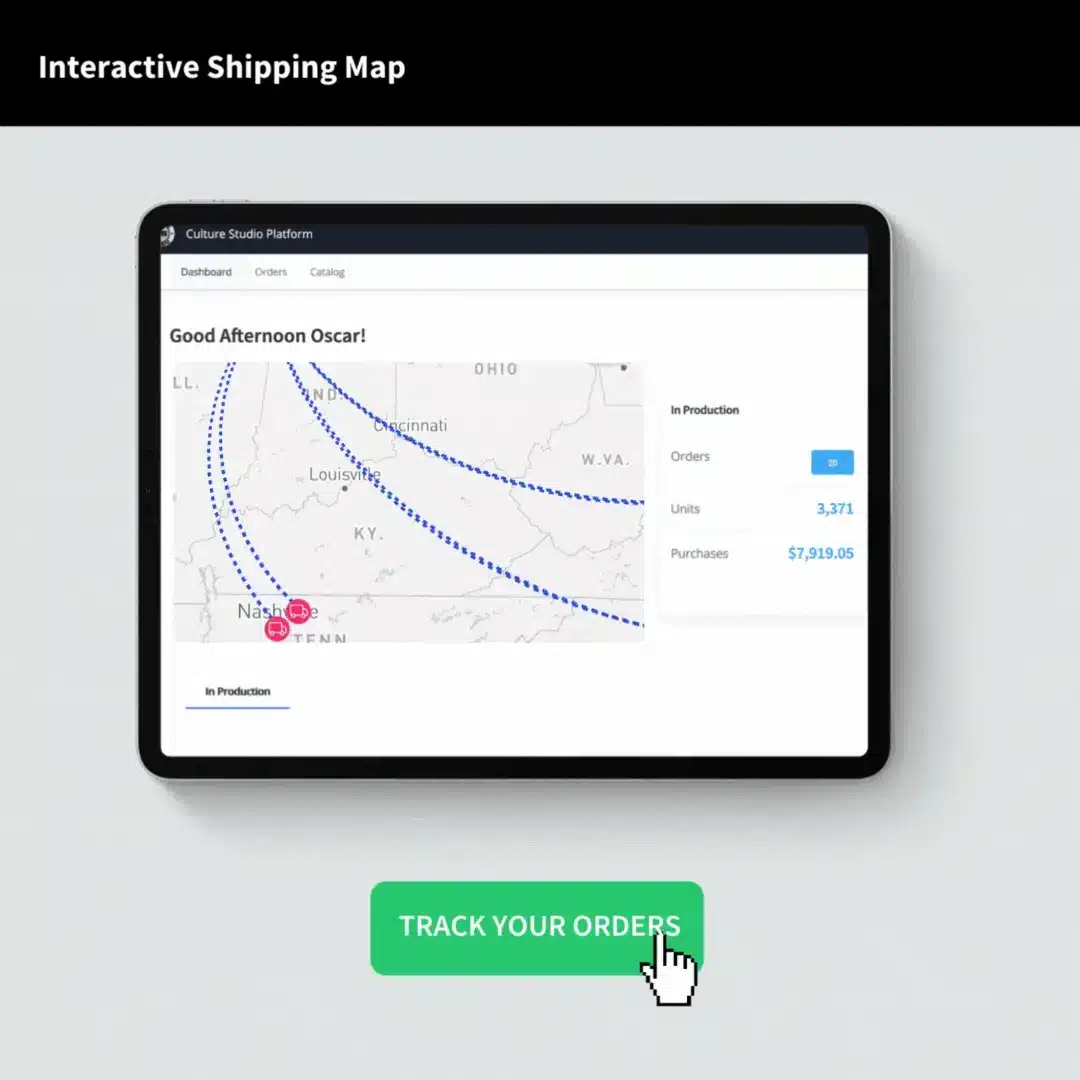 Stay Ahead of the Game with Live Tracking
With the new dashboard release, use the interactive shipping map to track your orders in real time. Follow along with the pink truck icon to see exactly where your order is in its route, and view all order details any time you need. Predict accurate arrival dates for your clients & stay a few steps ahead if there's any delays.
Save Time Searching for Inventory
The catalog displays live inventory aggregated from all distributors across the country, eliminating the need to individually check each distributor's site. We also release new custom products every week, featuring cut sew sublimation items, branded promotional products, and trending fashion pieces like bomber jackets.
Find the garments you're looking for by using the search bar feature, or you can filter by product or decoration category.
Once you find what you need, you can "Submit a Request" to fill out a form that will be sent to our sales team. If you are already working with an Account Executive, you can send the product link directly to them when placing your next order.
An Overhead View
Keep tabs on all current orders in production, estimate stage, and closed orders with analytics provided right in the dashboard for easy viewing.
Tap into the Power of The Platform
To log in or sign up, all you need is the e-mail you've used to order with Culture Studio.
Never ordered with us before? Contact our team & we can set up an account for you — it's totally free!
sales@culturestudio.net