24/7 ACCESS TO ORDER DETAILS
Get order updates at the click of a button, any time of day or night. Download invoices,  view order status/artwork, and print packing slips or shipping labels all in one place. 
At Culture Studio, one of our biggest strengths is our proprietary technology. The Stokkup Client Portal is a revolutionary, game-changing addition to our ordering system, now accessible to affiliates.
HOW TO SIGN UP:
STEP 1
Head over to the Client Portal.
If it's your first time signing in, contact your Affiliate Manager to be registered for an account.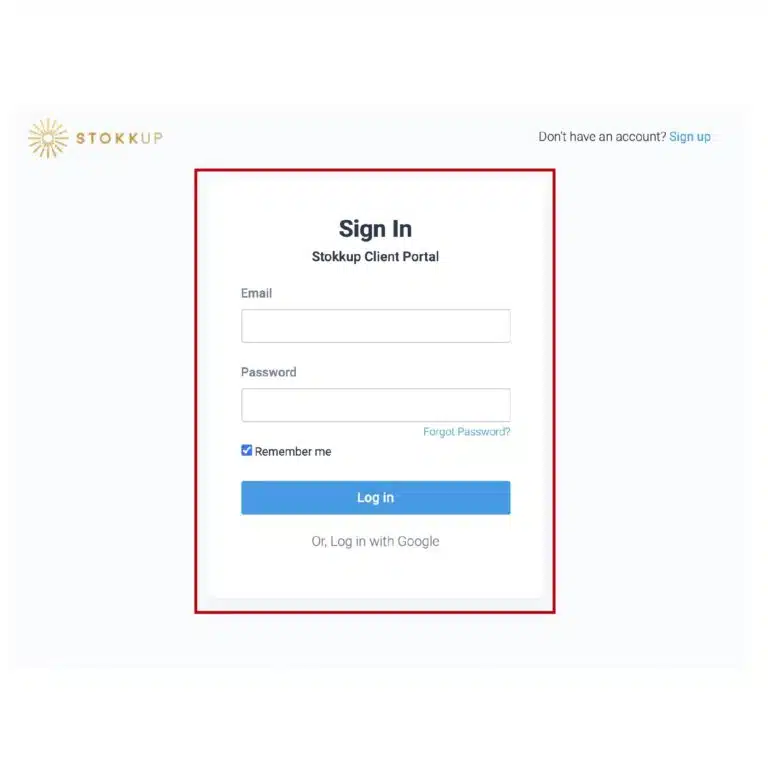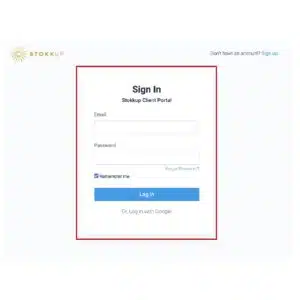 STEP 2
Once your account is activated, you can now log in!
From here you can choose your Decorator.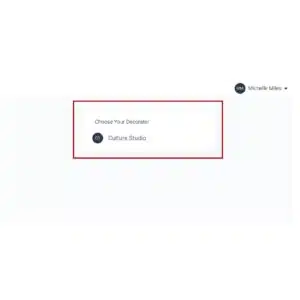 STEP 3
Now you can view all current and past orders and their status — Under Review, Art, In Production, Fulfilled, or Payment. Click on an order to view more details.


STEP 4
Download invoices, print packing slips or shipping labels, and view all order details whenever you need.
1  Download & view invoice.
2  View order notes. Link to art folders in shared google drive will be stored here for access.
3  Print carton & shipping labels.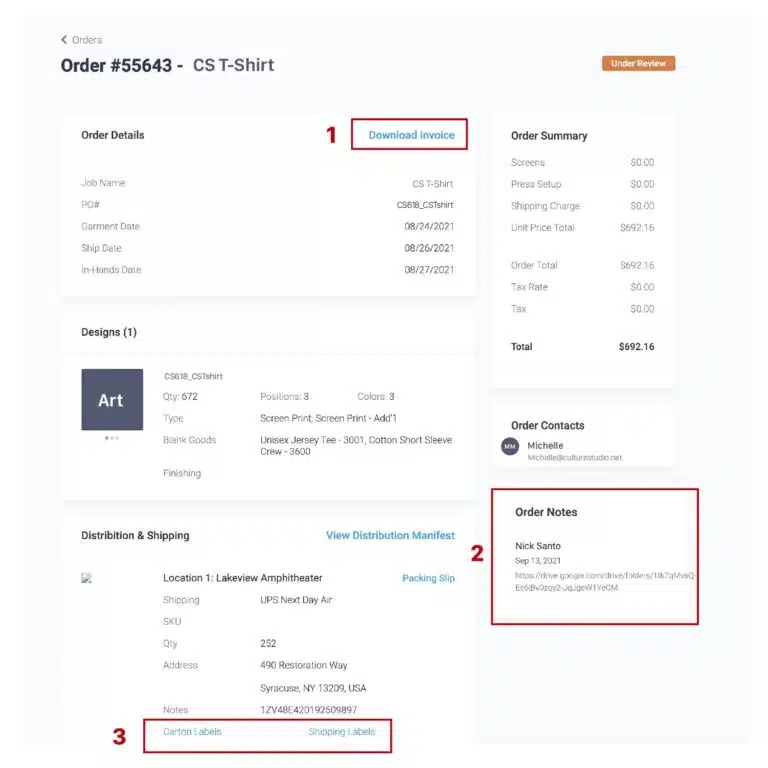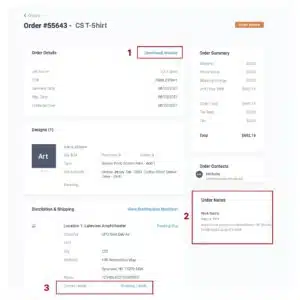 Click here for more info on how to view orders, download invoices, and make payments.