In order to ensure quality finished products, there are some guidelines and recommendations to follow when customizing your merchandise.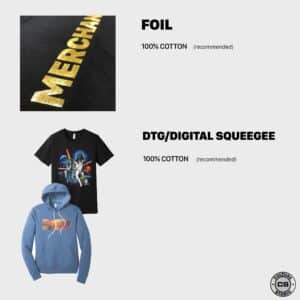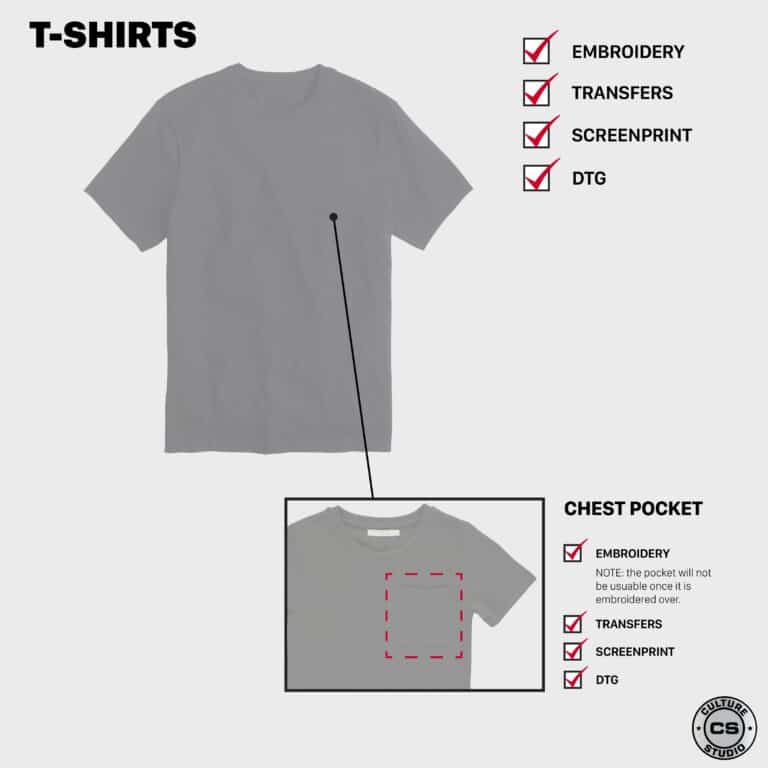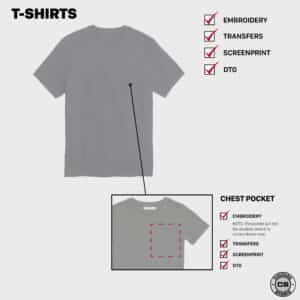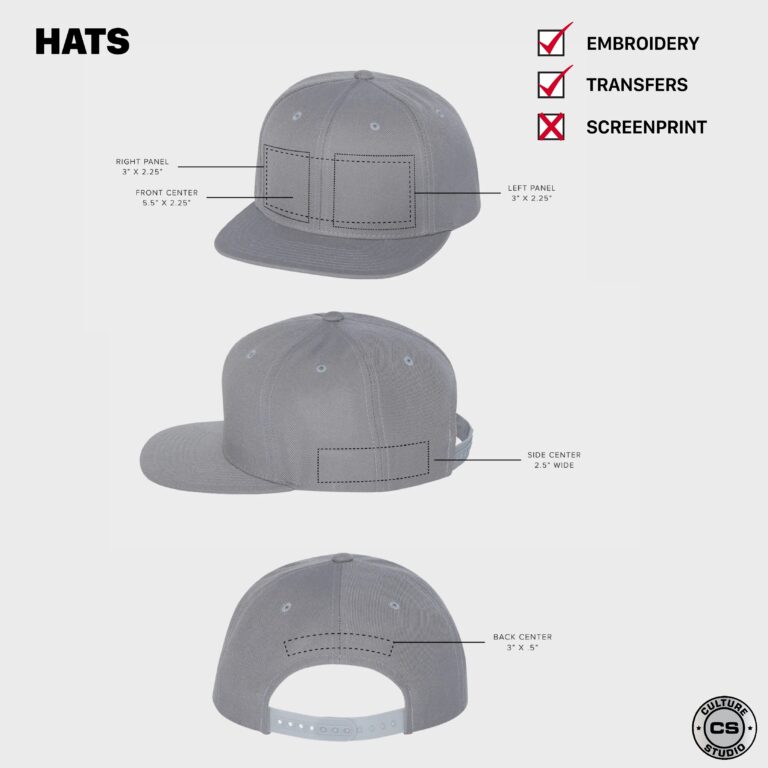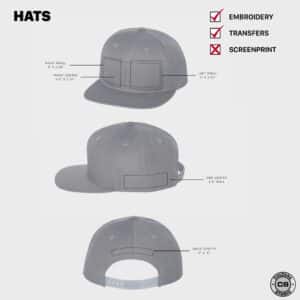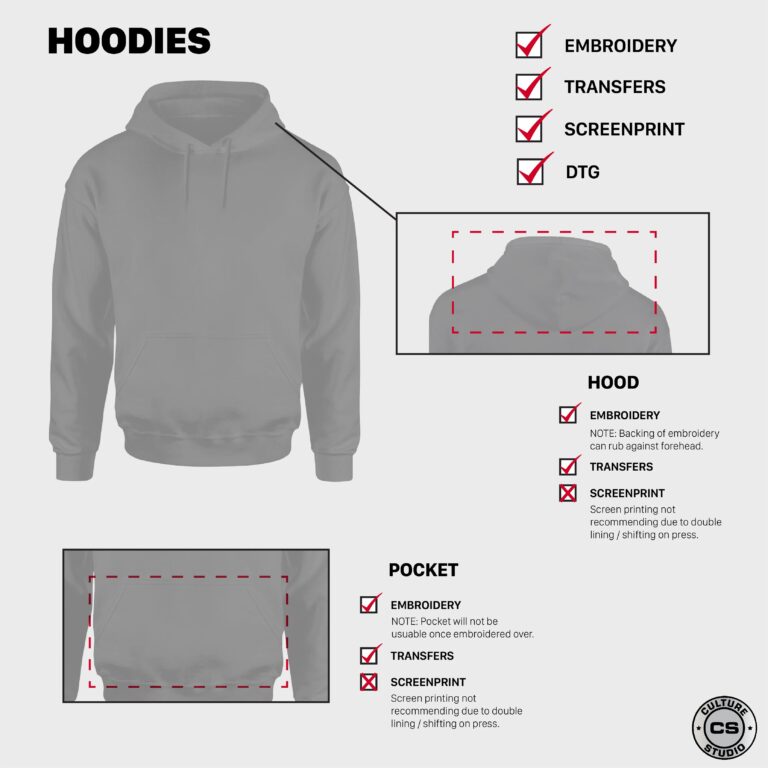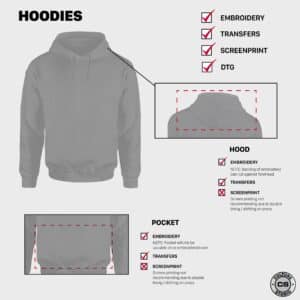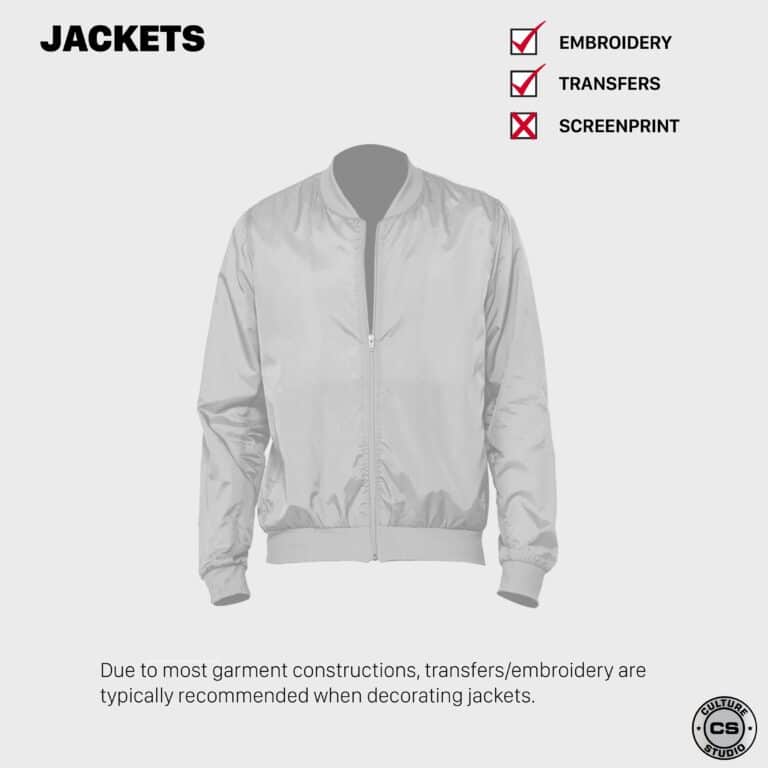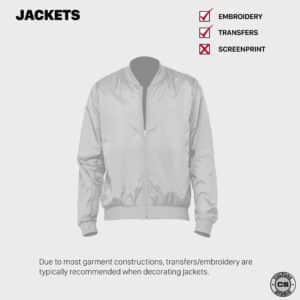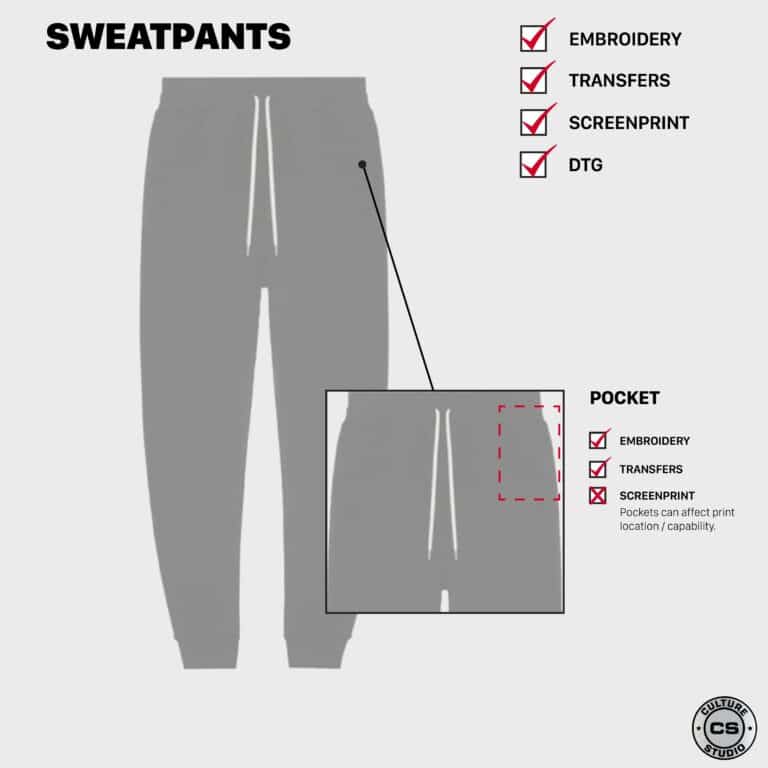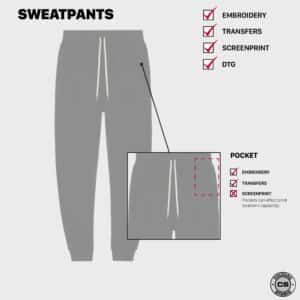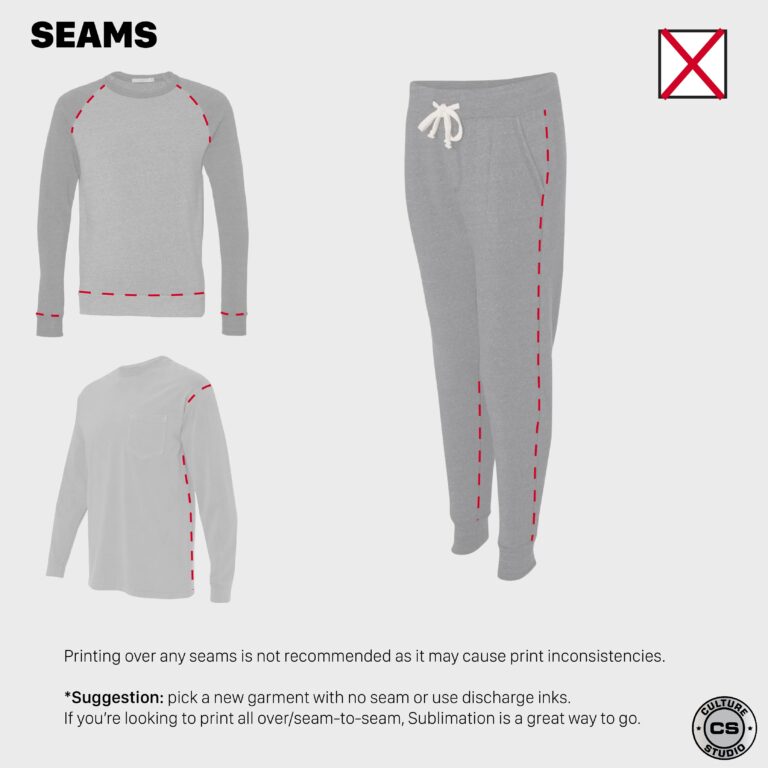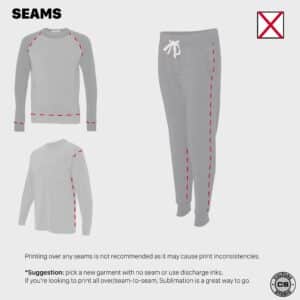 Like mentioned above, if you're interested in printing all over the garment 
Sublimation Printing
 can be a great option. There's tons of garments to choose from and no limitations when it comes to printing.
No matter what, there's always a way to bring your vision to life! Get started on customizing your own merchandise:
sales@culturestudio.net