When preparing artwork files for printing, it's important to ensure the best quality possible. Vector files (created in Illustrator) are preferred as you can scale the image up or down as much as you want without compromising the resolution.
FILE TYPES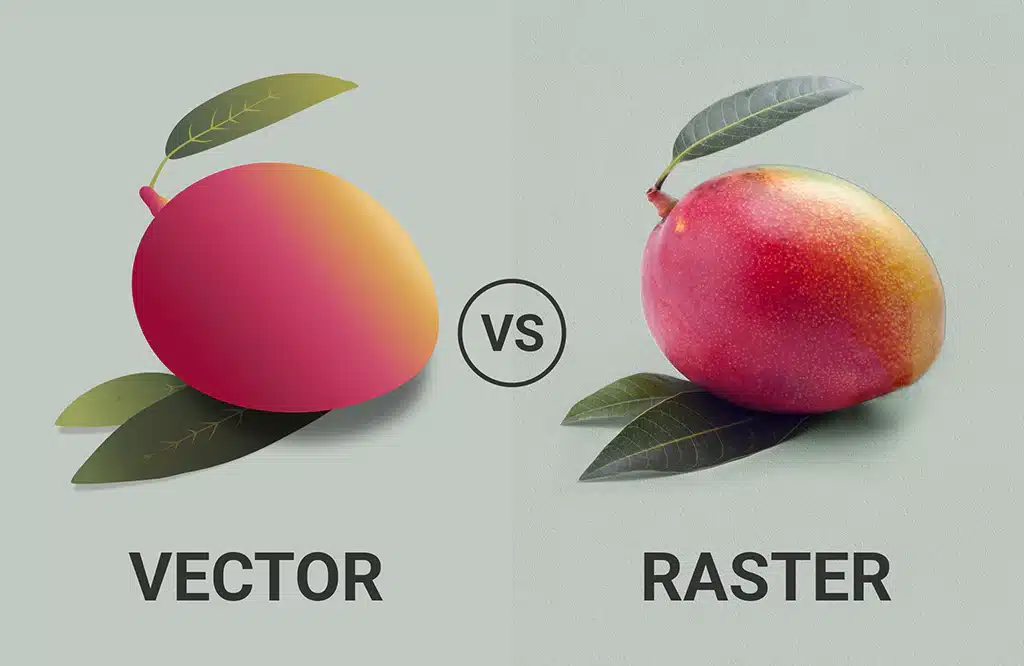 VECTOR FILE
Vectors are objects, so no matter how much you enlarge the graphic it will remain crisp and clear. This allows for more flexibility and is ideal for logos and brand graphics.
Popular vector-based program: Illustrator
Popular vector file types: .AI, .EPS, .PDF, .SVG
Common examples: Logos, text, digital artwork
RASTER FILE
Raster images consist of a bunch of tiny little pixels, so they cannot be dramatically resized without compromising their resolution. This is why photos may appear pixelated or grainy when you enlarge them from their original size.
Popular raster-based program: Photoshop
Popular raster file types: .PSD, .JPG, .PNG, .TIF
Common examples: Photos, scanned artwork
LOW RESOLUTION VS HIGH RESOLUTION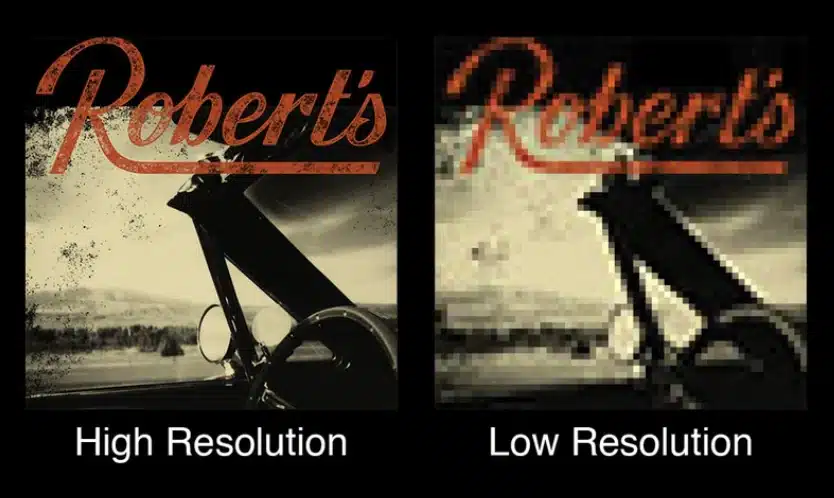 What does it mean when someone asks for a "high resolution image"?
When you zoom in on a high resolution image, it has clear and crisp lines. When you zoom in on a low resolution image, it is blurry and distorted.
Photos on the web usually fall within the 72-100DPI range (low resolution), optimized for speed and loading quickly. However, graphics that are being printed need to be at least 300DPI (high resolution).

LOW QUALITY ARTWORK SOLUTIONS
In a perfect world, vector files or high resolution raster images would always be used but we know that's not always possible. Maybe you no longer have access to the original art files, or you're trying to print a scanned physical painting. Thanks to technology and our skilled art experts, there's still some tricks to producing a good final print from a low quality image.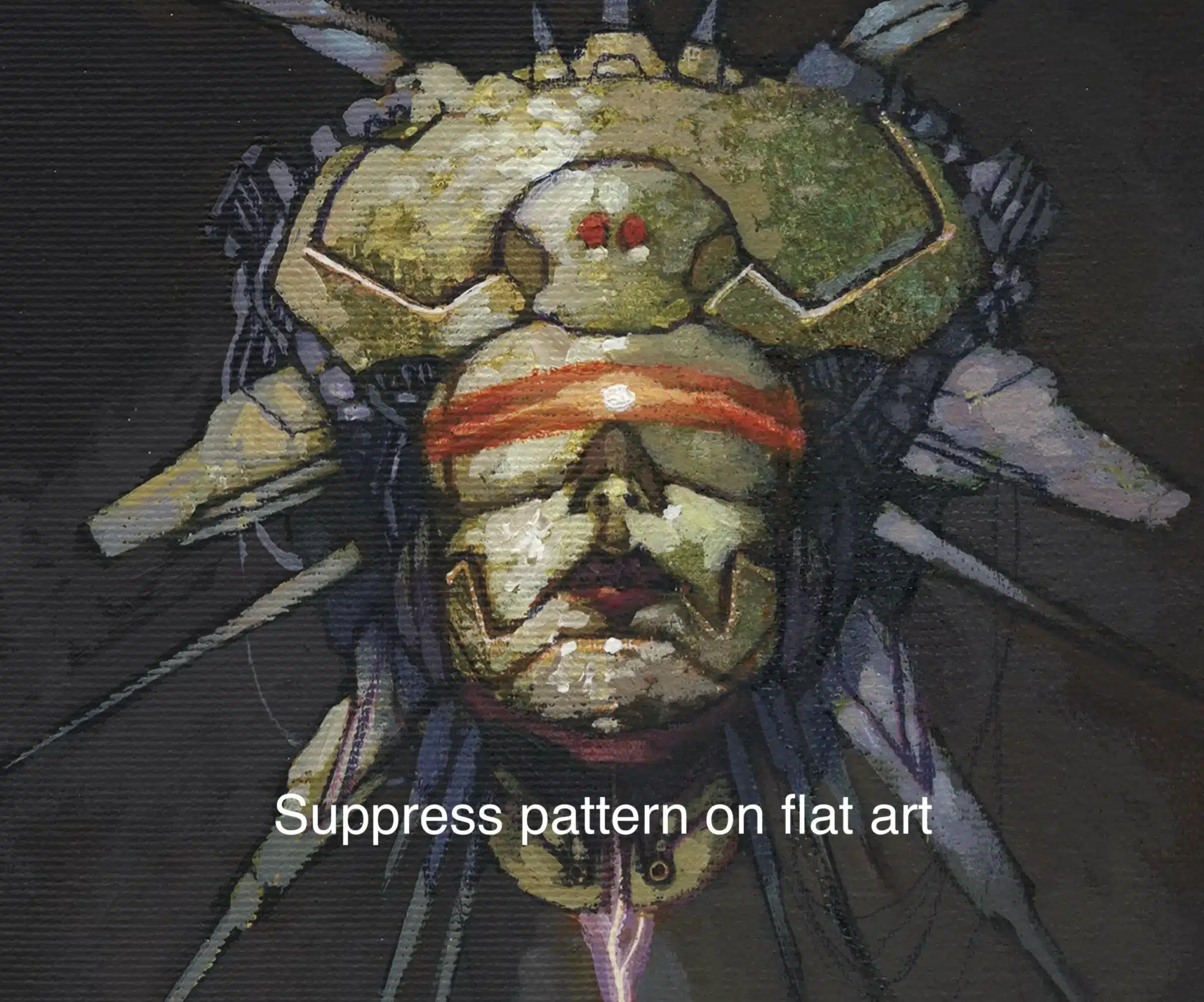 Pattern Suppression can be used to smooth out canvas texture on physical artwork that was scanned or photographed.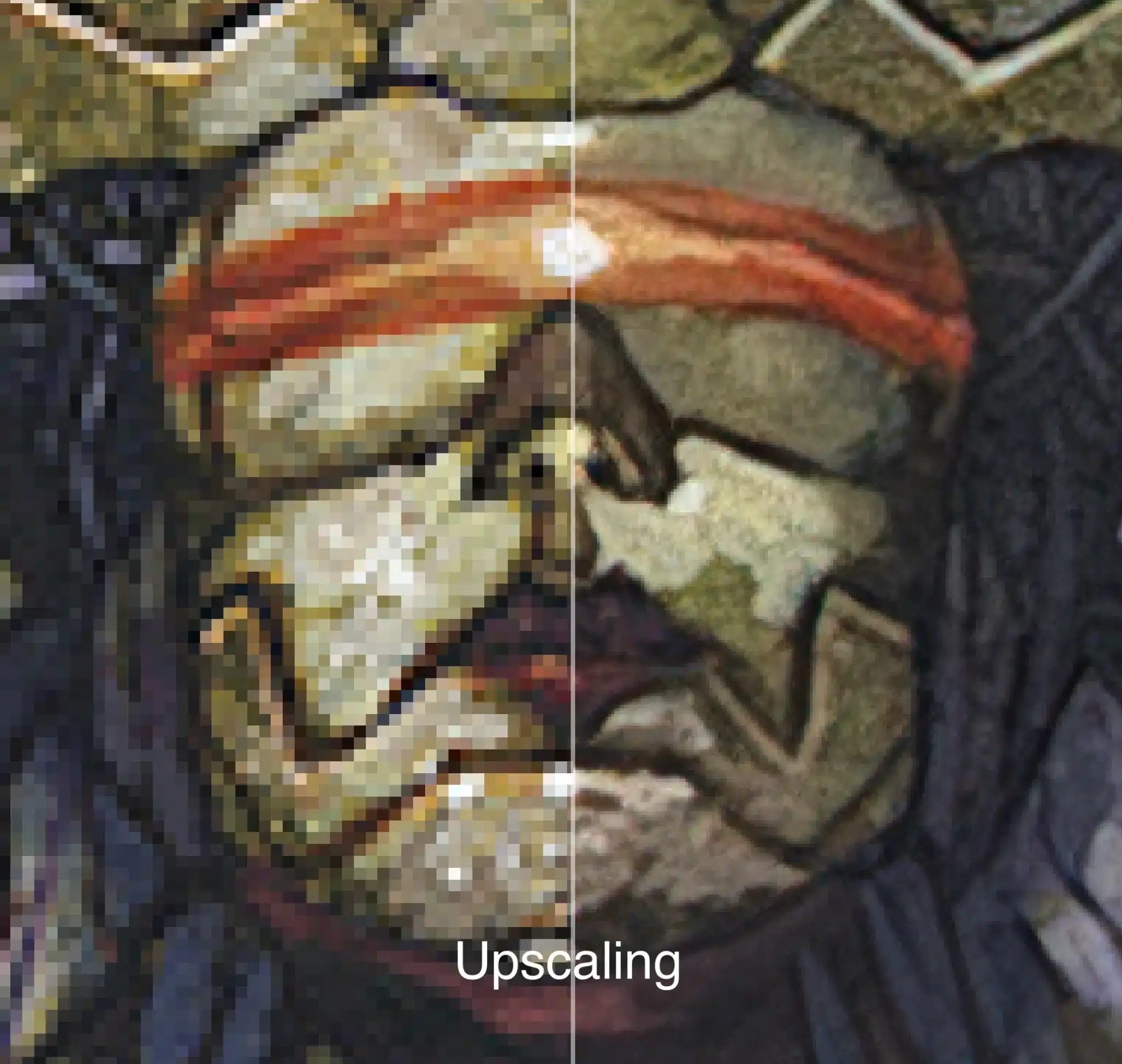 Upscaling can be used on raster images with low resolution to minimize pixelation and give it a crisper look.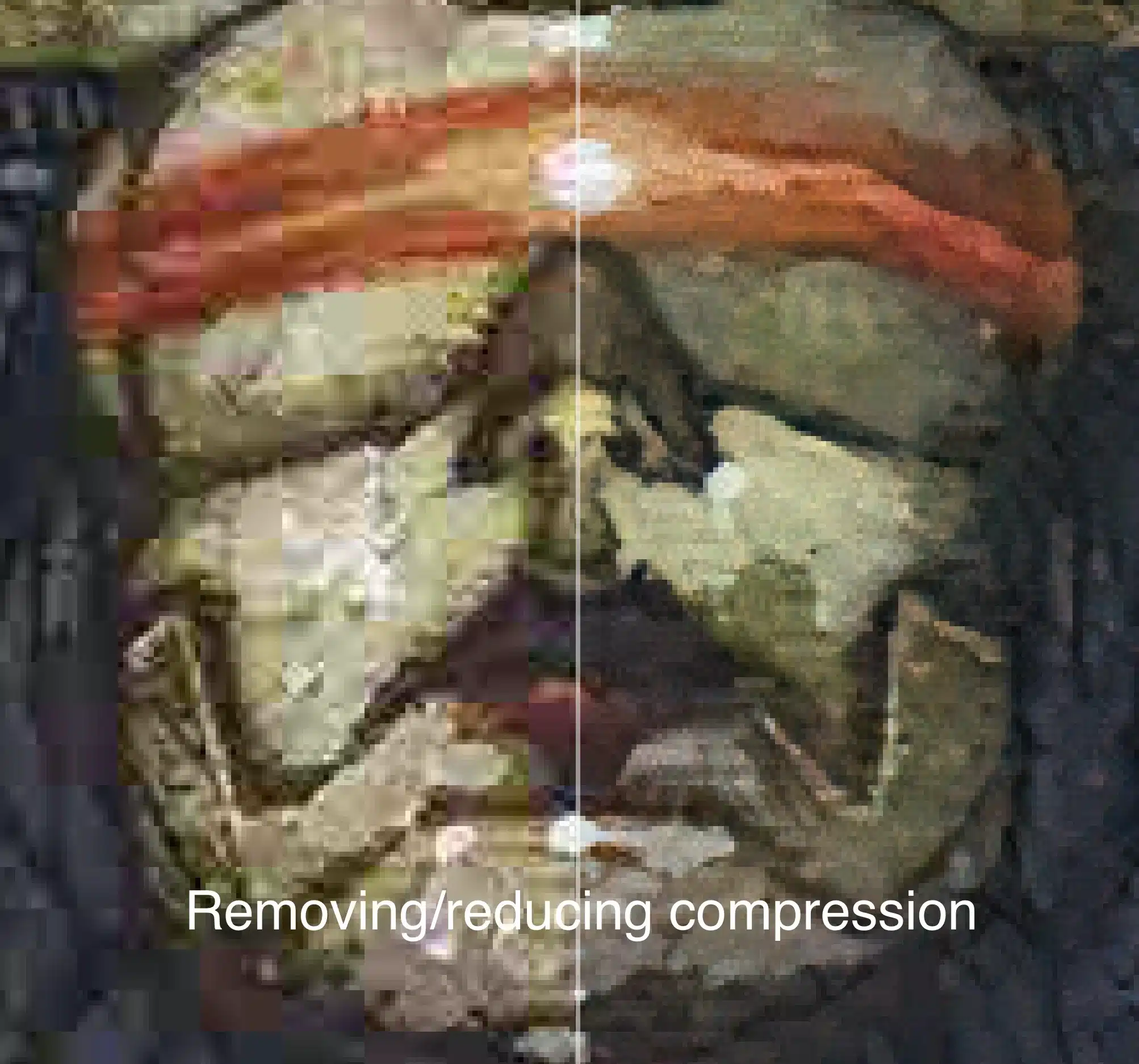 Compression Reduction/Removal can be used to reduce the unwanted effects of minimizing the byte size of an image. Compressing JPEG images may be used to save storage space but it downgrades the quality of the image
NEED HELP WITH YOUR ARTWORK?
If you're unsure about resizing your artwork or need help elevating the quality of your images, we're here to help!
E-mail your files and order details to sales@culturestudio.net to get started.