Mail-in voting is crucial with the upcoming election occurring in the midst of a pandemic. "Under Postmaster General Louis DeJoy's administration, the USPS has slowed delivery, removed high-speed letter sorters from commission and issued a stark warning to election officials that mail-in ballots will no longer automatically be moved as priority mail. The postal service has also started reducing post office operating hours across several states, cut overtime for postal workers and removed some of their iconic blue letter collection boxes." (CNN)
With the Postal Service currently lacking funding, branded merchandise might be the savior. They have been offering a quirky selection of merchandise including totes that look like mail bags, crop tops, costumes, and magic kits.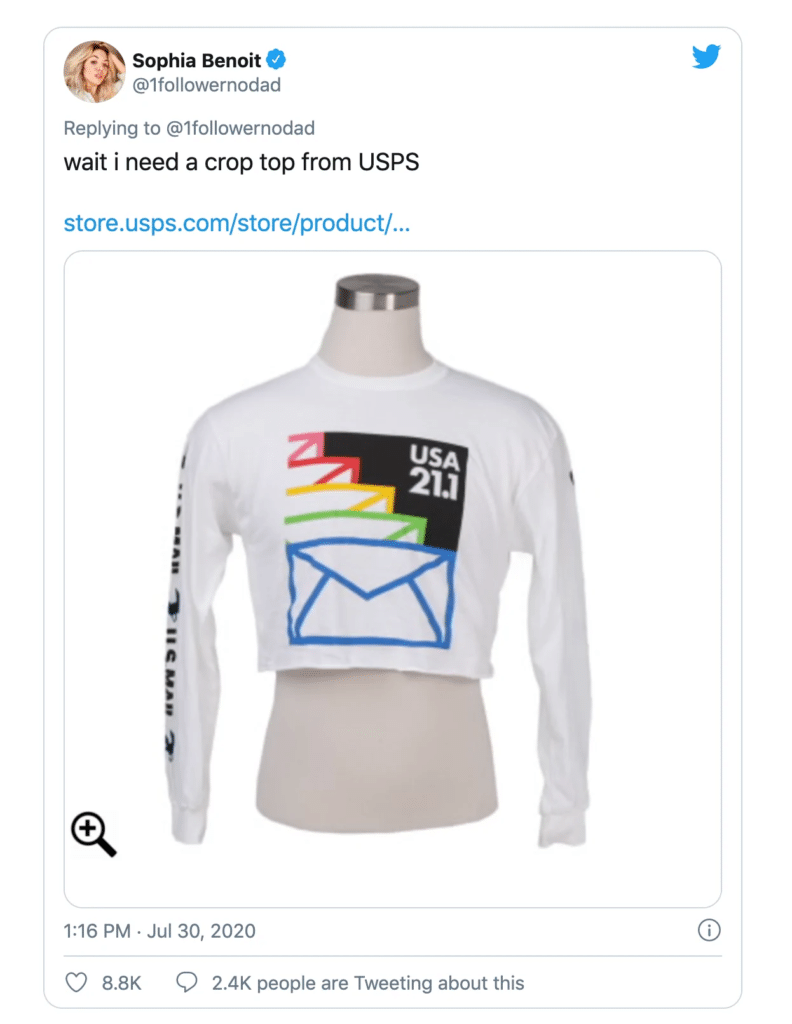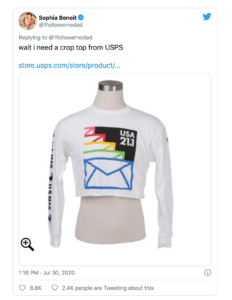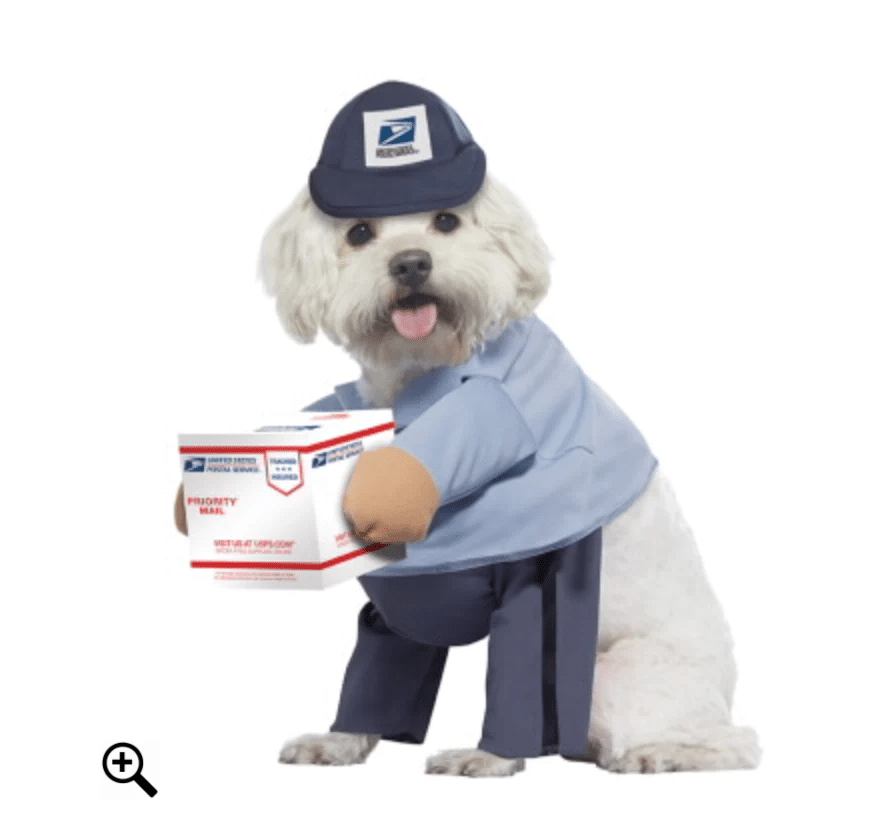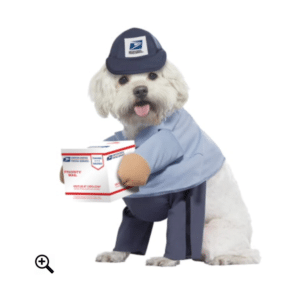 A flash sale was recently held on their online store and all items sold out, with a big thanks to Gen Z spreading the word on social platforms like Twitter and Tik Tok. "On TikTok, creators are creating hype for the Postal Service merch, with more than 734,000 views and counting for #SaveUSPS, and #SaveThePostOffice garnering more than 270,000 views." (HYPEBEAST) Internet culture has propelled ironic fashion trends, like Travis Scott's rumored collaboration with McDonald's.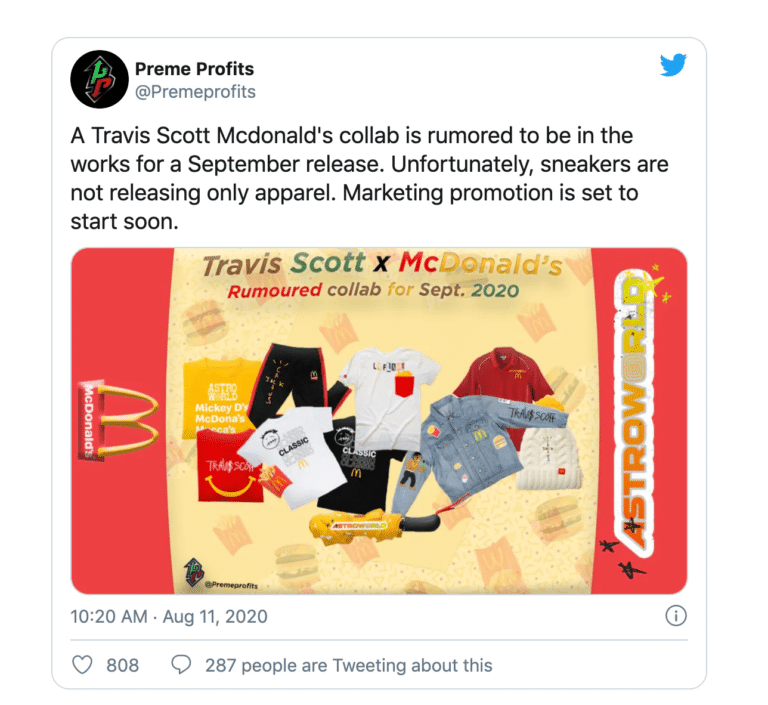 So not only are people buying out the Postal Service merch as a social cause, but it's actually become trendy. Let's not forget when Forever 21 released their USPS capsule…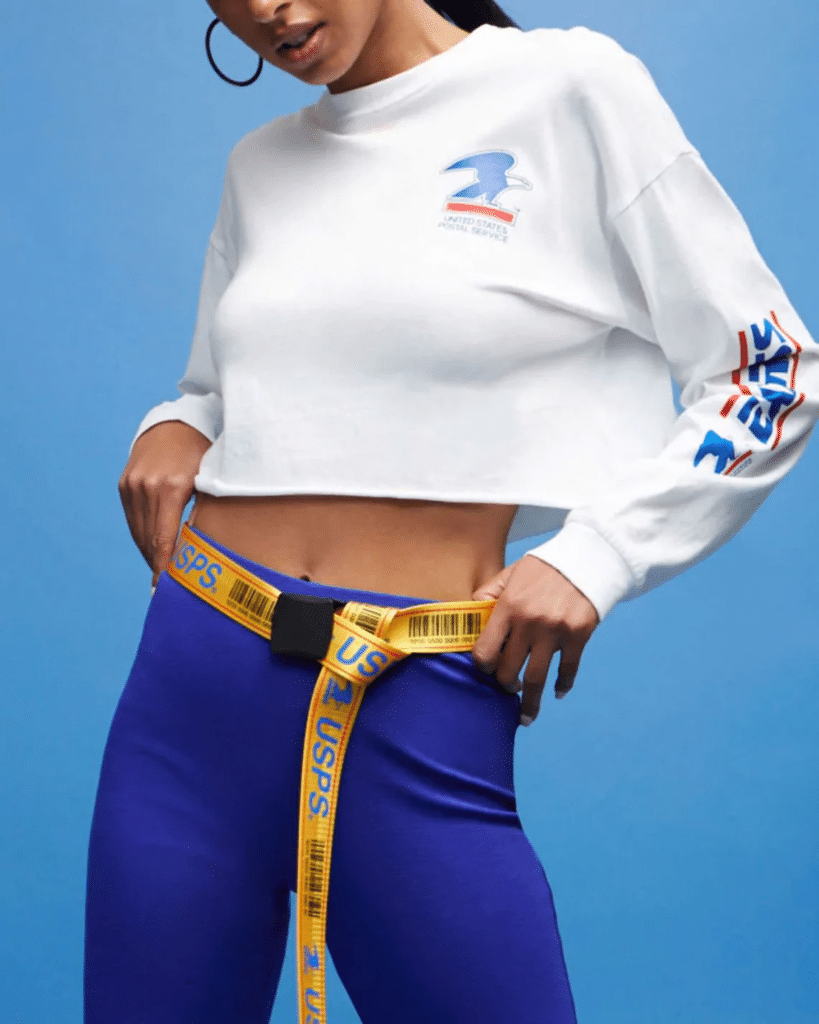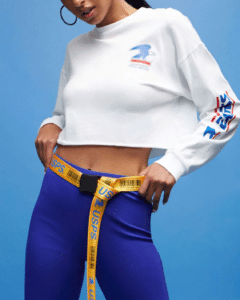 Unlike the fast fashion collaboration that left many scratching their heads, the money raised from USPS merch sales goes directly toward keeping the organization afloat. Although it will take more than crop tops to keep our mail service running, merchandise has proven to be a valuable and consistent source of revenue for many industries during this time, like live music and sporting events. We are proud to be able to help brands make their merchandise come to life. If you're interested in creating branded merch for your business, reach out to us! sales@culturestudio.net