Contactless payment and menus have become the new norm with the pandemic. QR codes being used in restaurants has allowed customers quick and easy access to menus, saved time disinfecting between uses, AND saved trees by not having to reprint menus with updates.
But QR codes can be used for more than just menu access, they can also be used to sell merch! During this time when sales may be slower and capacity is restricted, selling merchandise can be a great way to bring in extra revenue and let your community show their support.
Finding room to display the merch at your restaurant may not be ideal, and no one wants a pile of t-shirts to be collecting dust in the back office. By running a Pre-Sale Timed Campaign, only what is ordered will be produced, eliminating any risk of losing money. One of the biggest drawbacks of selling merch is all of the behind-the-scenes work; setting up the site, keeping track of inventory, printing shipping labels, heading to the post office. With Timed Campaigns all you have to do is list the product on your site and the rest is taken care of — just collect your check!
BENEFITS OF HOSTING YOUR MERCH ONLINE:
Customers can always find their size in stock
Can browse merch even when not at the establishment
Easily shareable to forward to friends
No inventory investment
No need to keep stock on hand
TIPS
Grab attention
Add a sign with a QR code on every table so guests are likely to browse the store while dining, or at the front register/host stand for those waiting for take out orders or to be seated. Make the sign bold and add a creative headline that sparks curiosity.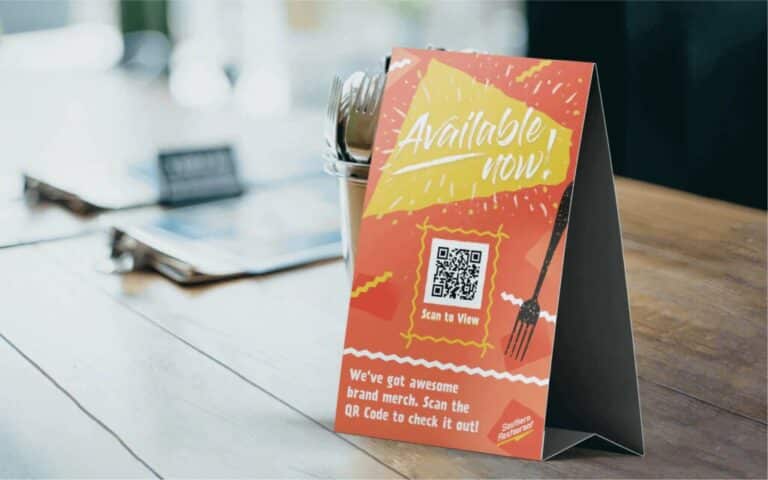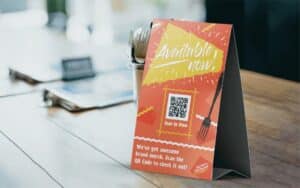 Add Incentive
Thank customers for their support by offering a discount or freebies whenever they rep their merch. Not only does this encourage them to buy merch, but every time they wear the tee out that's free advertising!
"Get 15% off your check when you wear your tee!"
"Bring in your branded cup for a free margarita!"
Our client Robert's Pizza did a great job of this by offering a seasonal membership that included a Sublimated Blanket and 10% off every check.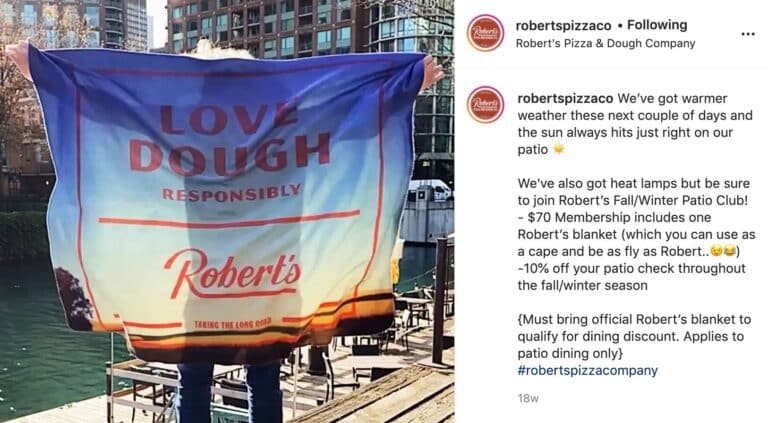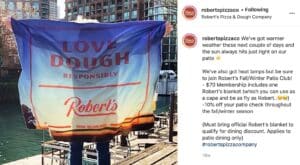 Limited Edition
Timed Campaigns are a pre-sale model that is created to drive urgency and offer seasonal merch. This allows you to get more specific and creative with product offerings and also encourages people to buy before it's gone. Who wouldn't love to rep an ugly Christmas Sweater from their favorite bar or a fun pizza towel for the summer?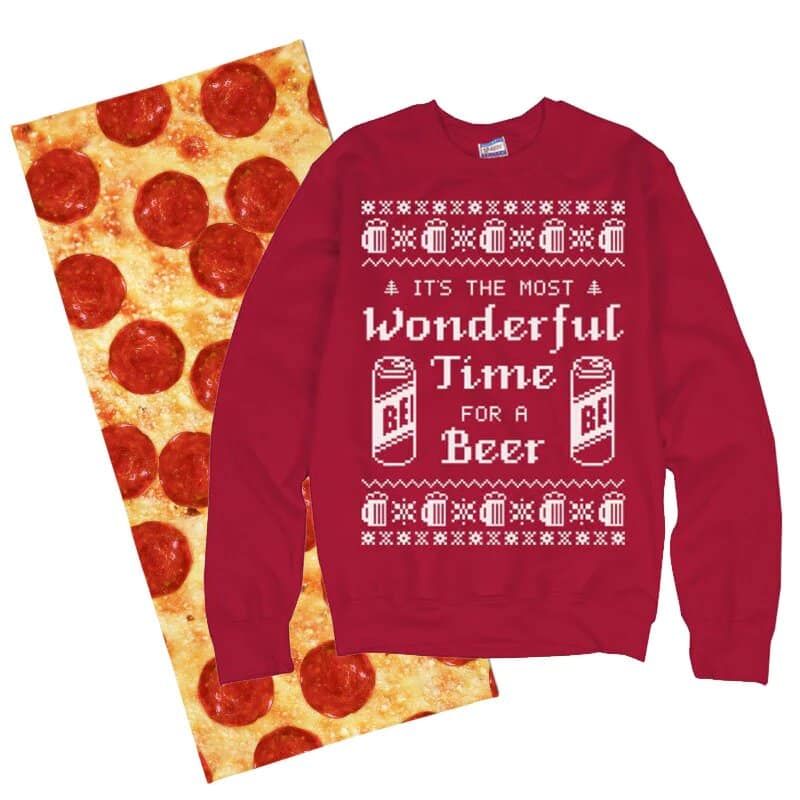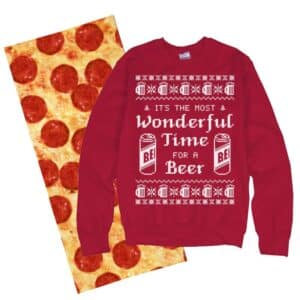 BESIDES RESTAURANTS, HOW CAN QR CODES BE BENEFICIAL FOR MY BRAND?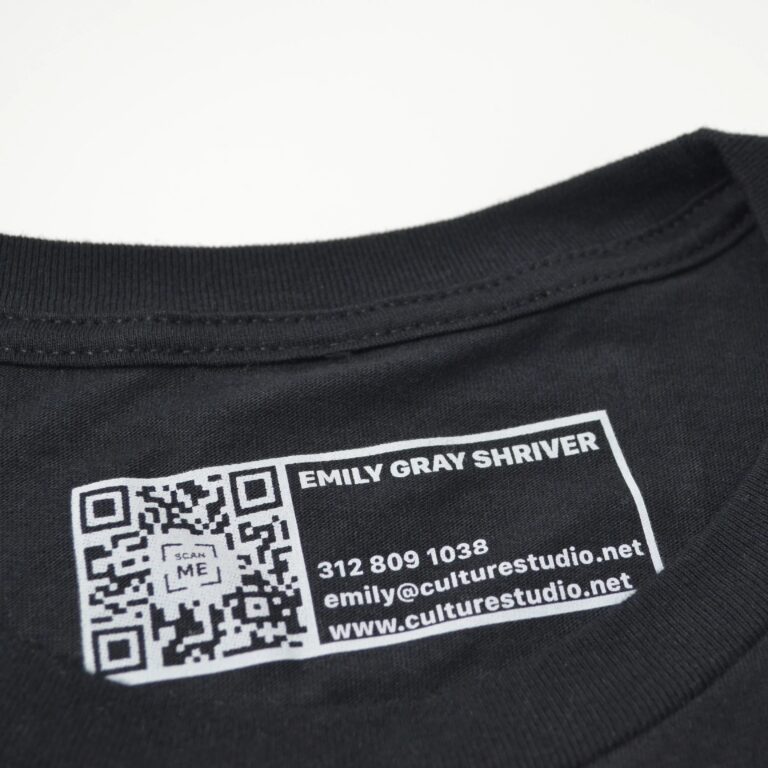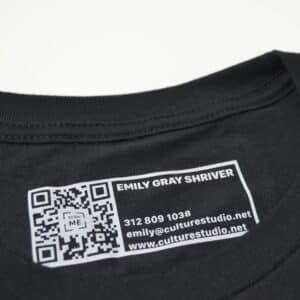 Add QR Codes to your inside tags to direct people to your website, latest album release, or social media. This works as the perfect promotional product to give out at events or send to potential clients, or even just a cool addition to your next merch drop.
HOT TIP: Google Chrome generates a QR code for every website, you can find it right in your browser toolbar!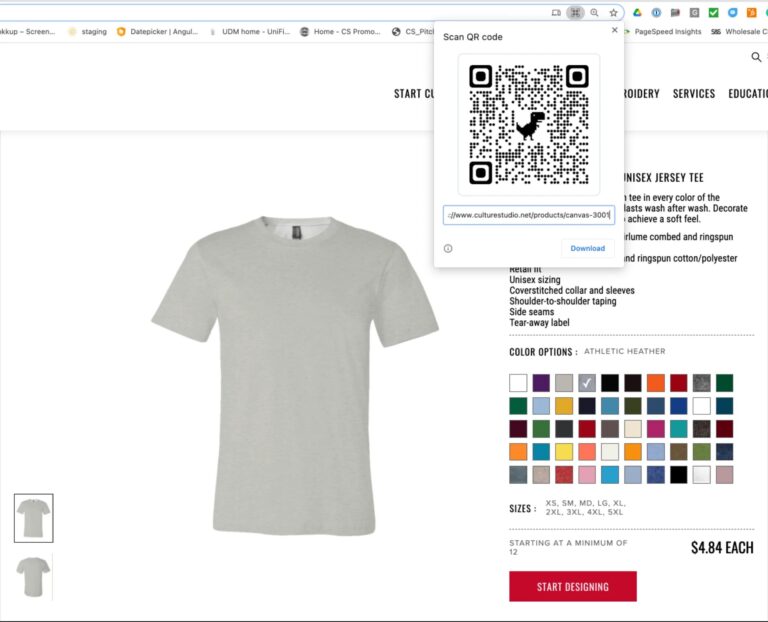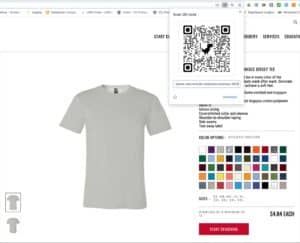 READY TO GET YOUR STORE UP AND RUNNING?
We can integrate with your existing online store, or we can even host a store for you based on certain qualifiers. Connect with us for more information: sales@culturestudio.net