Quality Guaranteed Coast to Coast
Think of McDonald's — they have millions of locations all over the world, yet you always know exactly how it's going to taste every time. They have strict guidelines, training processes, and procedures to ensure a consistent final product every time no matter who is making the burger or where the restaurant is located.
The same consistency is crucial to large scale apparel production. With tight deadlines, multi-city tours, and high stakes clients, there's no margin for error and it is crucial to eliminate as much risk as possible. This is why we prioritize repeatability and consistency across our facilities, so that we can ensure our clients receive the same quality and final product no matter where their tour takes them in the U.S.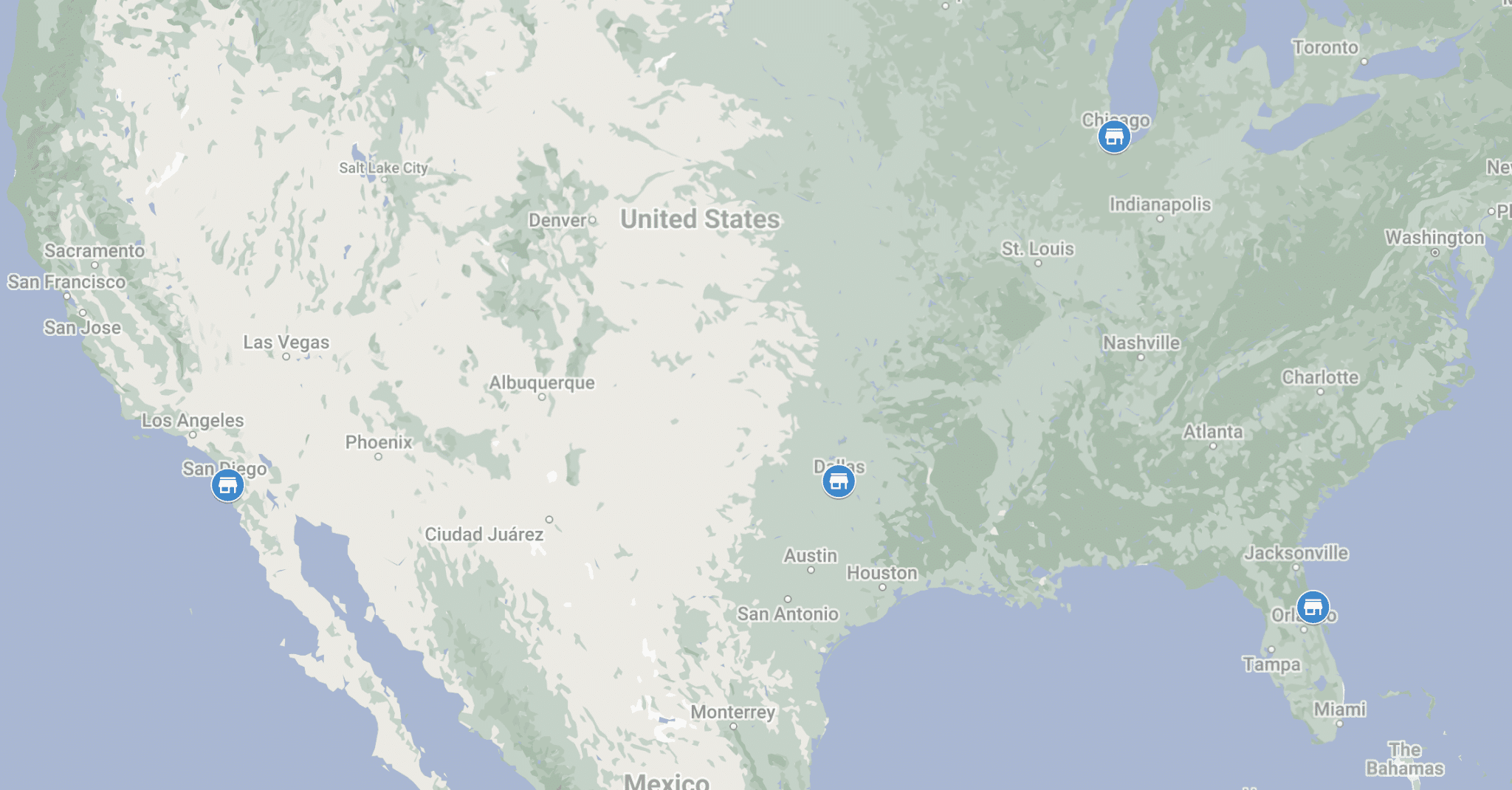 Standardized Quality
With facilities in Chicago, Florida, California, and Texas, we prioritize training and quality control guidelines. Our facilities across the country are all standardized to carry the same equipment and procedures. Restocking throughout the tour is not a problem, and the print will look exactly the same every time no matter what facility it ships from.

Quick Ship
Our locations are strategically placed to quickly refill stock across the country with minimal logistic costs and succeed in our mission to deliver 2 day ground shipping anywhere in the U.S.
Wherever you are, we can deliver.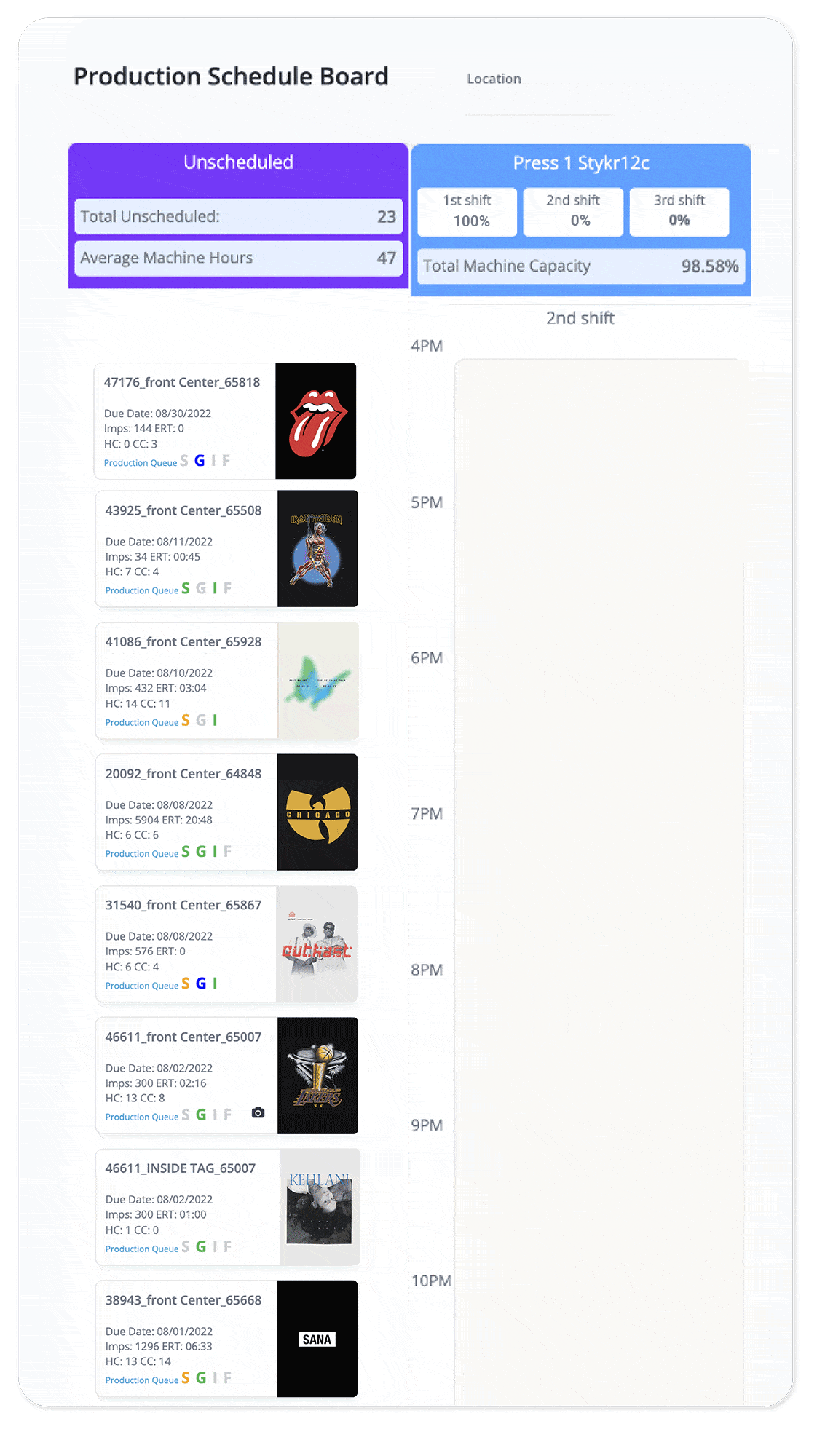 Never Miss a Deadline with Auto Scheduling
Sophisticated algorithms ensure you'll never miss a deadline by calculating the capacity of each machine across our factories to ensure that orders get scheduled efficiently.
How It Works: 
1. An order is entered into the platform.
2. The system uses API to provide real-time data on global inventory levels for your intended products.
3. The Platform will then look at the position details, automatically secure the machine time, and schedule the job. The Platform estimates the time of completion, taking into account any further finishing or packaging services required.
4. Job completes, logistics are booked, and you look like a wizard.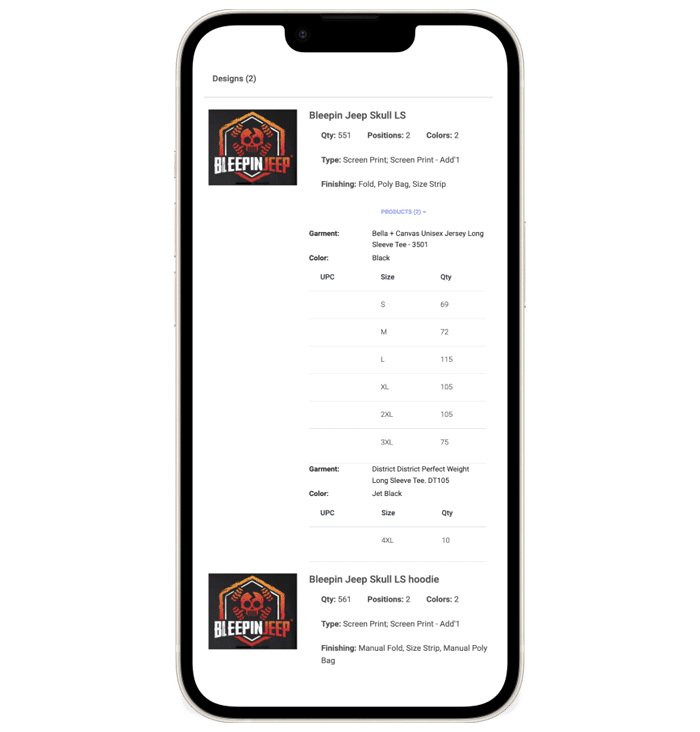 Artwork Consistency
Getting the perfect print all comes down to the artwork.
The Platform's extensive Art Module houses all of the artwork details (LPI squeegee, mesh stroke head, etc) associated with your orders to recreate the perfect print every time. Receive high quality photo approvals before every order goes into production, so you can quickly approve or request revisions on the road.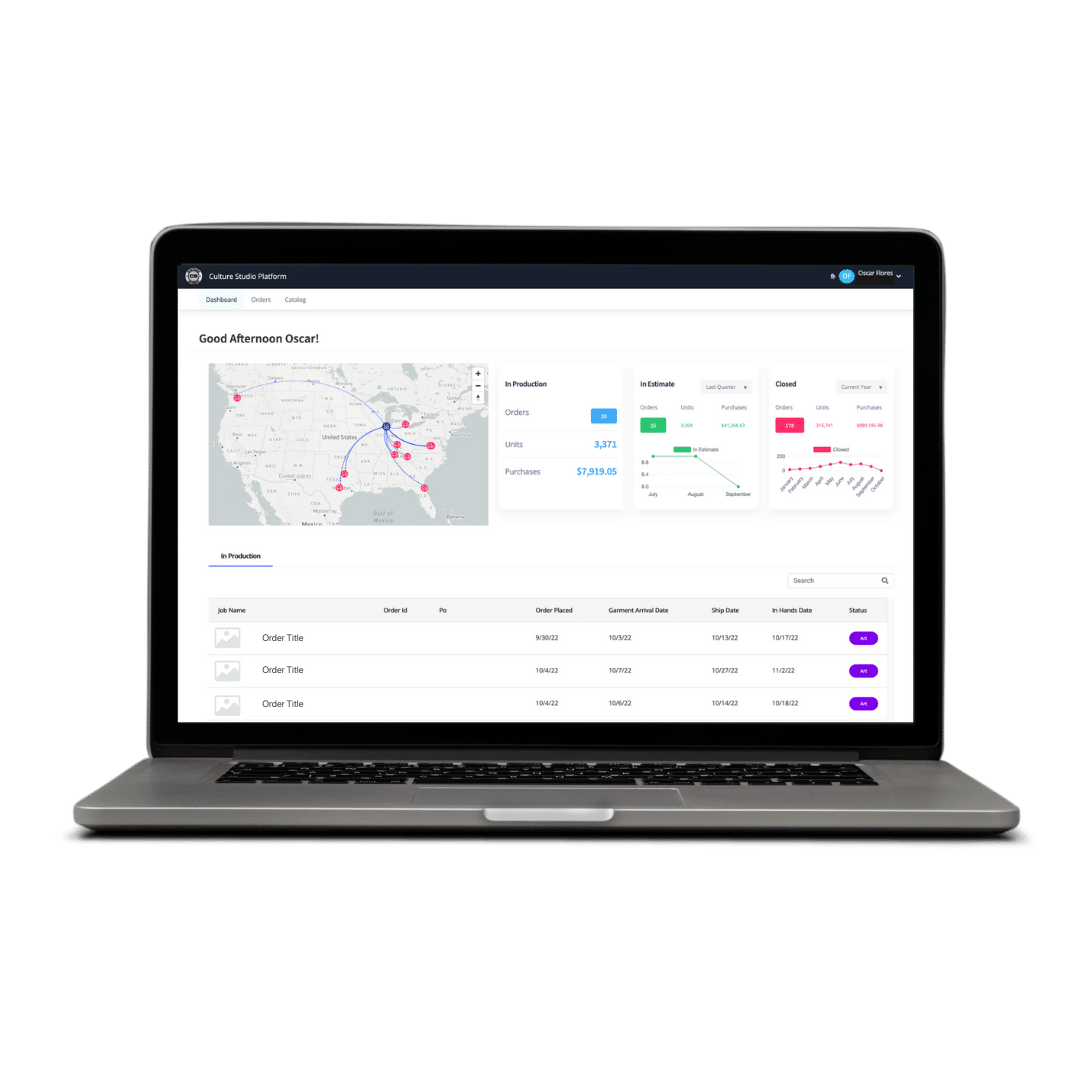 Order Tracking & Info
Log In to The Platform to view your personalized dashboard. View all past and current orders in production and see which department they are currently in, and track orders in real-time using the interactive shipping map.
Need a partner for your next tour?
Let's talk! sales@culturestudio.net