You spoke, and we listened — Screen Printed Posters now added to our product offering.
Printed posters have a cool history of tying fine art and music together, taking off in the 60's with Andy Warhol's pop art work. Vintage band posters from iconic bands are now resold online for hundreds of dollars, which goes to show how timeless they are. Garments may go in and out of style, but a classic printed poster will always remain a crowd favorite.
They make a perfect addition to any merch booth looking to diversify from the standard of music and t-shirts. The beauty of posters is all of the design possibilities and price range flexibility. With many artists creating a unique print for each tour, and in some cases each tour date, it provides a special keepsake for fans attending live events. By marketing as a special edition item, fans are typically willing to pay upwards of $40 for a high quality poster.
Fans will be excited to frame and display their poster at home, in their office, or in their home office (home office decor continues to take off since the start of Covid).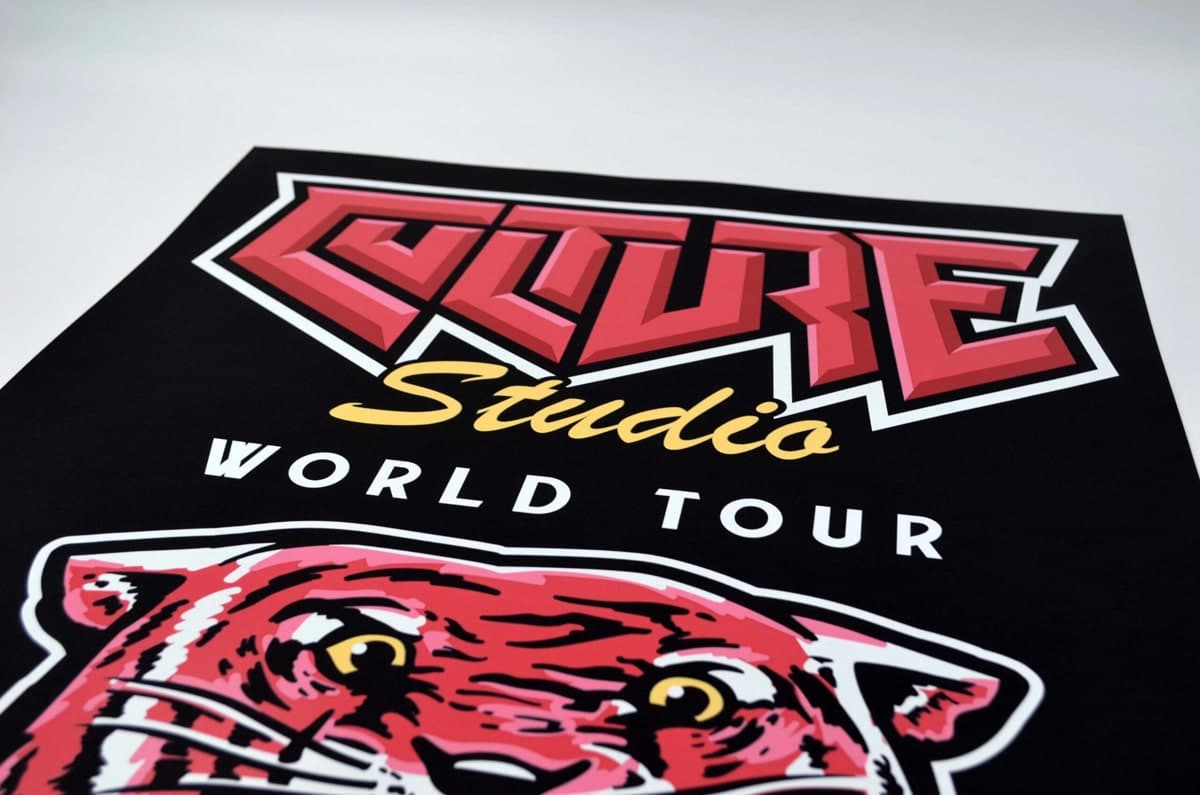 P366 Screen Printed Posters
These posters offer a beautiful, artistic value to any printed image. Using heavier paper and multiple layers of ink, they have a rich, tactile feel that makes them a classic collector's item.
With several different colors of paper to choose from and multiple specialty inks, the possibilities of what can be created are seemingly endless.
Size: 18×24
MOQ: 100 pcs
Turnaround time: 2 weeks from art approval
1-sided print
Capable of matching PMS colors
Paper cut corners
Printed on 100# card stock, matte or glossy finish options
Max 6 spot colors or CMYK print
Ready to customize?
sales@culturestudio.net