OnlyFans Floyd Mayweather vs Logan Paul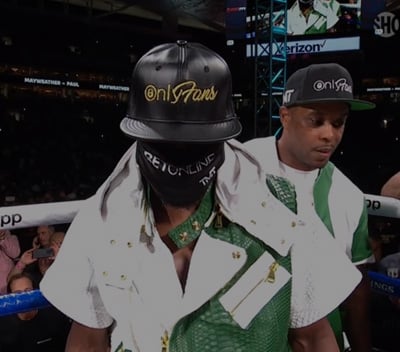 The Hat That Broke the Internet
OnlyFans jumped on the marketing opportunity to sponsor Floyd Mayweather at his televised fight against Logan Paul in June 2021 at the Hard Rock Stadium. They needed a custom hat for him to wear during his big entrance, repping the OnlyFans logo as a new creator on the platform.
Floyd is known for rocking metallic, chains, and studs so his team wanted to incorporate these elements into the hat. Working between OnlyFans and Floyd's team, we came up with several mockups (a few pictured below).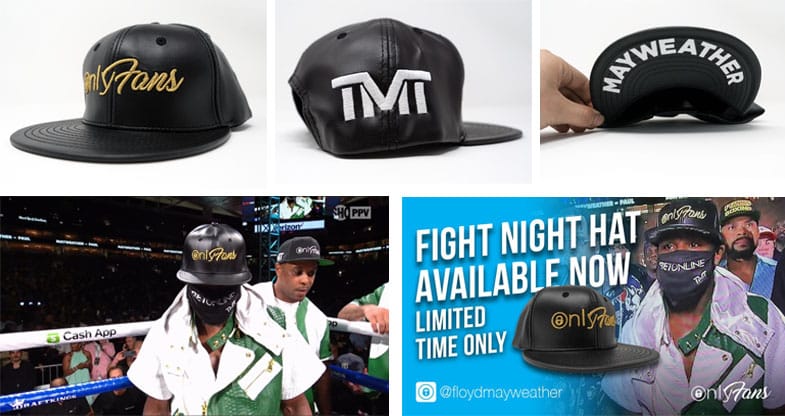 The final hat selected was a black leather snapback with gold metallic puff embroidery OnlyFans logo, white embroidered TMT logo, and a specialty transfer underneath the brim. Culture Studio was able to create a custom pitch deck, multiple rounds of designs, source the hats, decorate, and ship to the client all within 72 hours. The most impressive aspect of this project was the ability to turnaround a totally custom product in limited time – our team searched vendors across the country to find the perfect leather hat that could also be overnight shipped in time to decorate.
The hat generated a ton of buzz and quickly became a trending Twitter topic as fans were excited to discuss Floyd's new partnership with OnlyFans. The hat was in such high demand that OnlyFans decided to produce more and sell them on their merch site as a limited time only sale. This opportunity was a confirmation that merchandise is such a crucial element of events, and we get to help our clients create products that spark conversations and energy within their fanbase (which in turn, sparks some major sales!)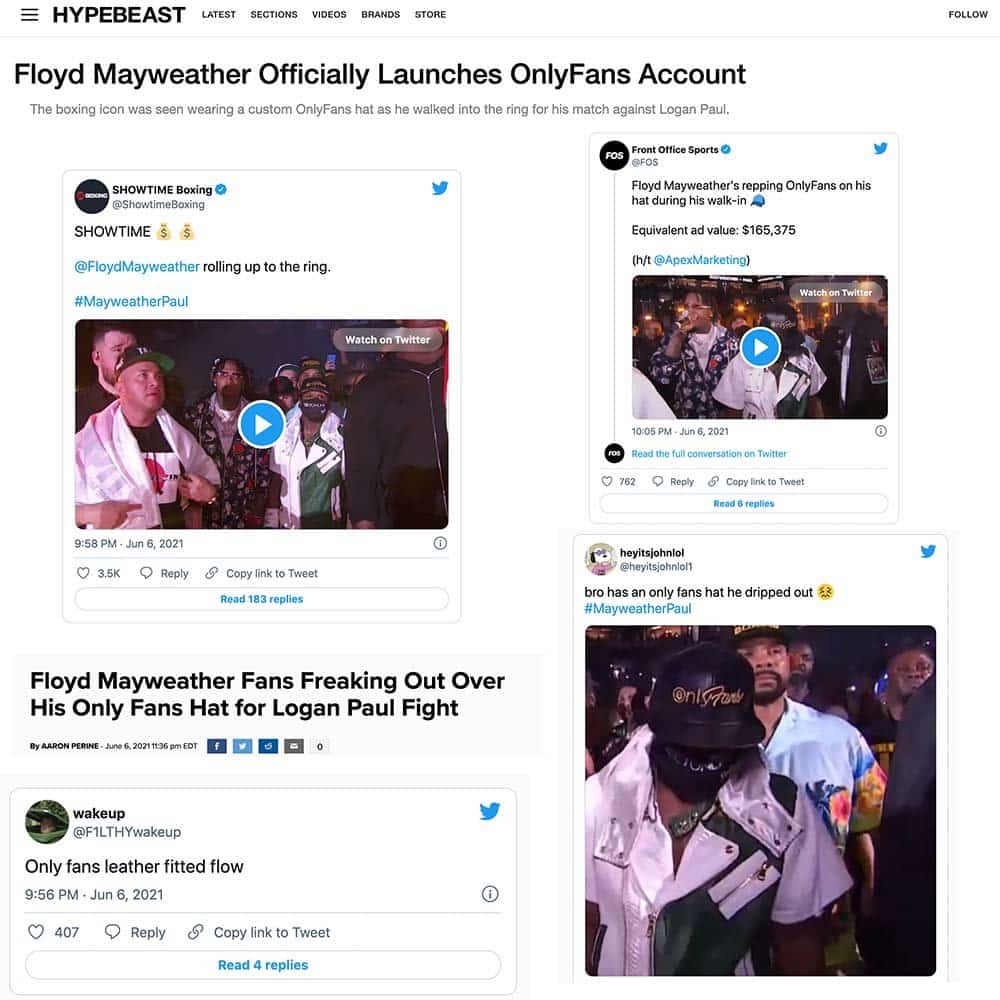 Search posts
Categories
E-COMMERCE

1

ENTERTAINMENT

2

MUSIC TOUR

3