Restaurants and bars have a huge opportunity to cash out on this marketing day. Especially in major cities like Chicago, people travel from all over to join in on the festivities. Sales at bars are reported to double on this boozy holiday, so stocking up on decor and everything green is a must. Get creative, and more importantly, get lucky with your sales this year.
Download the St. Patrick's Day Sell Sheet
DRINKWARE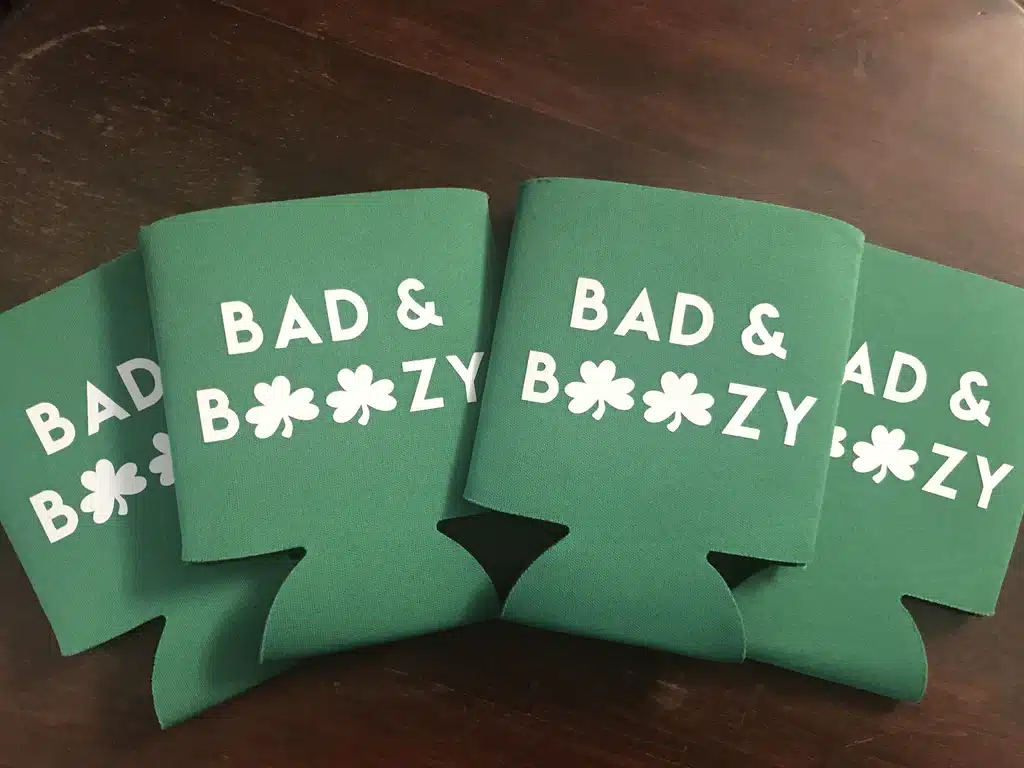 BRANDED KOOZIES
The perfect affordable promo product to give out as freebies this St. Patty's Day! Insulates 12 oz. beer and seltzer cans.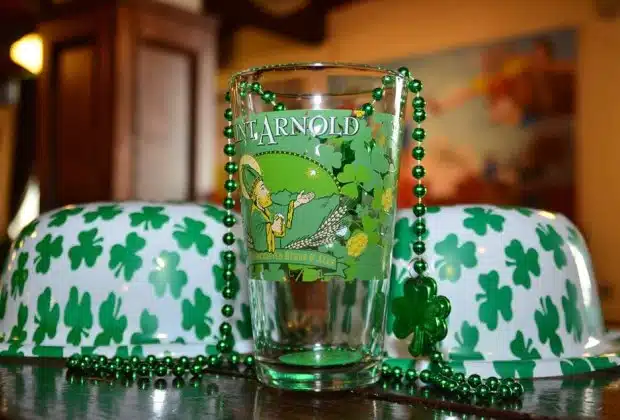 KEEPSAKE GLASSES
Offering specialty drinks in a keepsake mug or glass is also a great way to boost incentive and prices (free glass = higher perceived value).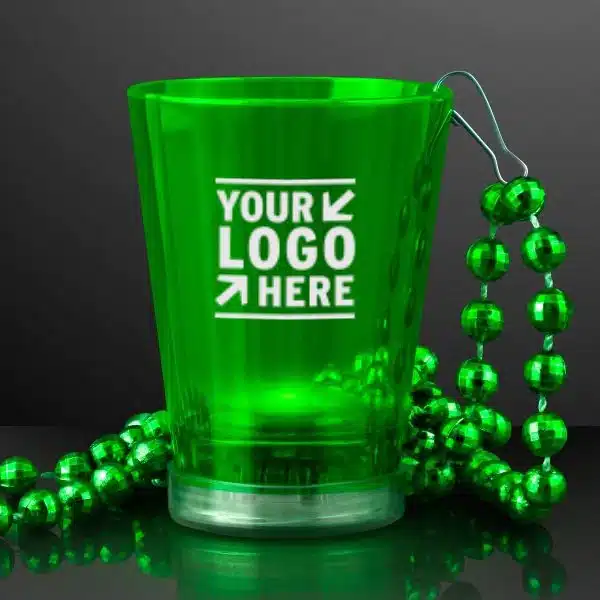 1.5 OZ. LIGHT UP SHOT GLASS ON PARTY BEAD NECKLACES
Order blank or customize for fun shot glass that doubles as an accessory.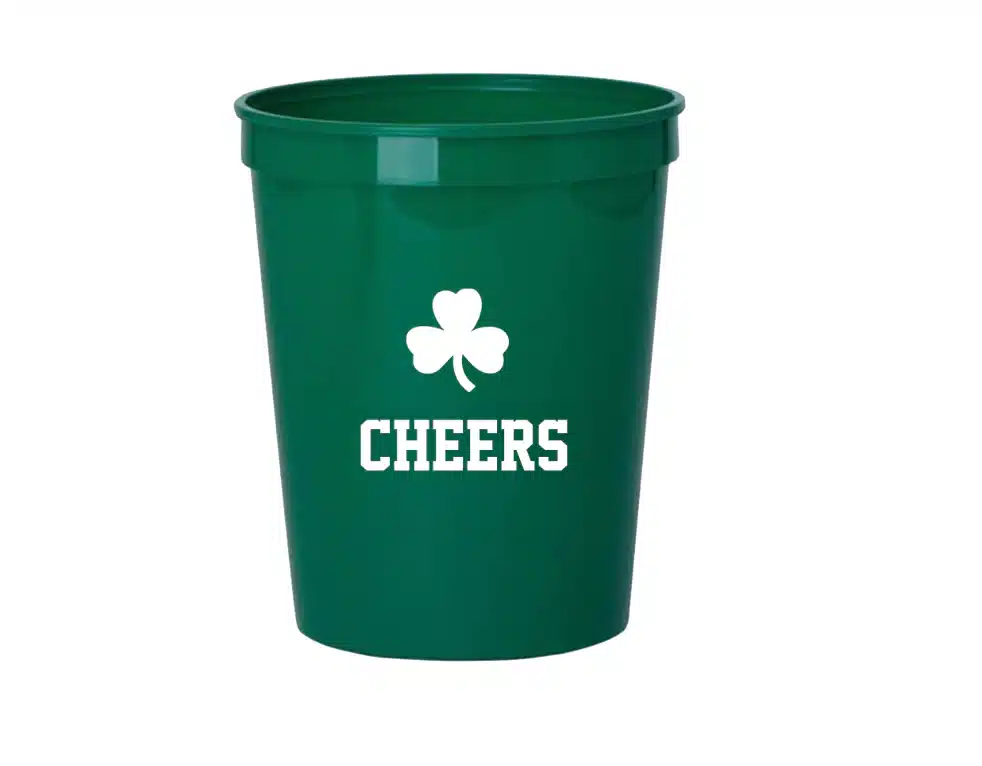 16 OZ. PROMO CUPS
Festive cups that are totally accident-free and can double as a keepsake for guests to take home. Option of adding straws & lids for additional price.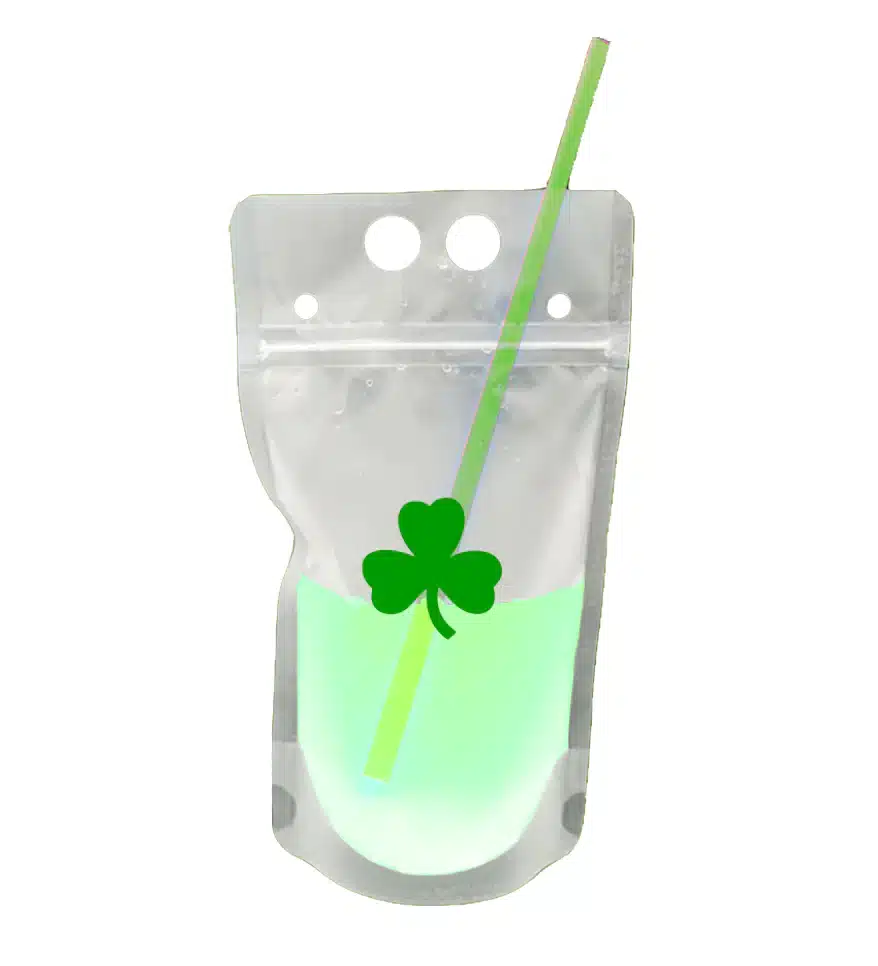 16 OZ. BEVERAGE POUCH
Perfect for outdoor dining & bar crawls. Zip lock top for spill-proof cocktails on-the-go. Multi-color assorted straws included.
APPAREL & ACCESSORIES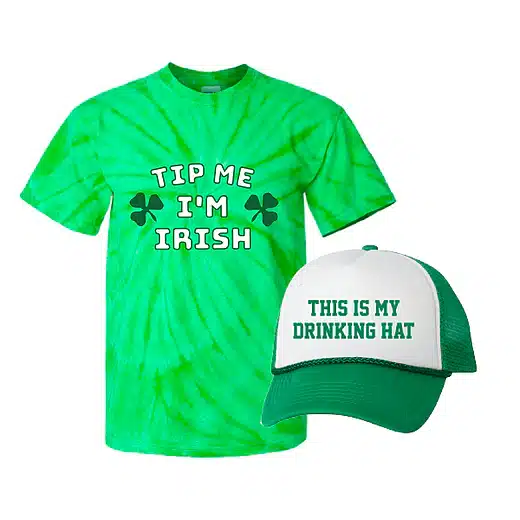 Custom Apparel
Get your staff in the spirit with matching tees or include a merch item in bar crawl packages.
200CY Tie Dye Tee & VC700 Trucker Hat
12 pc minimum
View Catalog for more options.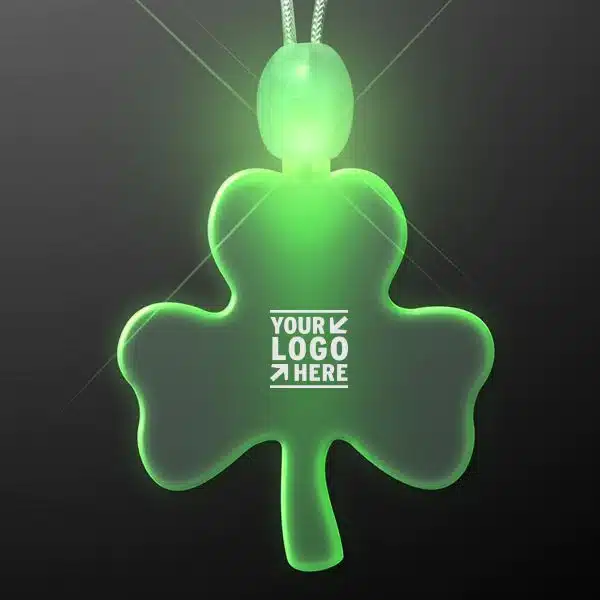 LIGHT UP ACRYLIC SHAMROCK NECKLACE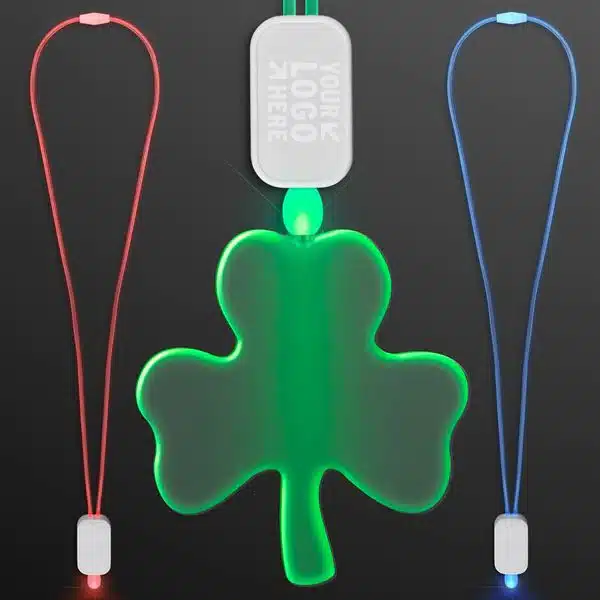 LED NEON LANYARD WITH ACRYLIC SHAMROCK PENDANT
Interested in a quote?
Reach out to sales@culturestudio.net to work with a dedicated Account Executive.