What is Blind Shipping?
With typical drop shipping, the product is shipped directly from the manufacturer to the end recipient, which often means the client or customer can see details on the packing slip or "ship from" address that are a dead giveaway the package did not ship from your facility. With Blind Shipping, the product is still shipped directly to the end recipient, except the manufacturer remains anonymous by ensuring there is no branding or identity on the packing slip or packaging.
Your supplier takes care of logistics, packing, and shipping but the end user receives the package with your branding and "ship from" address.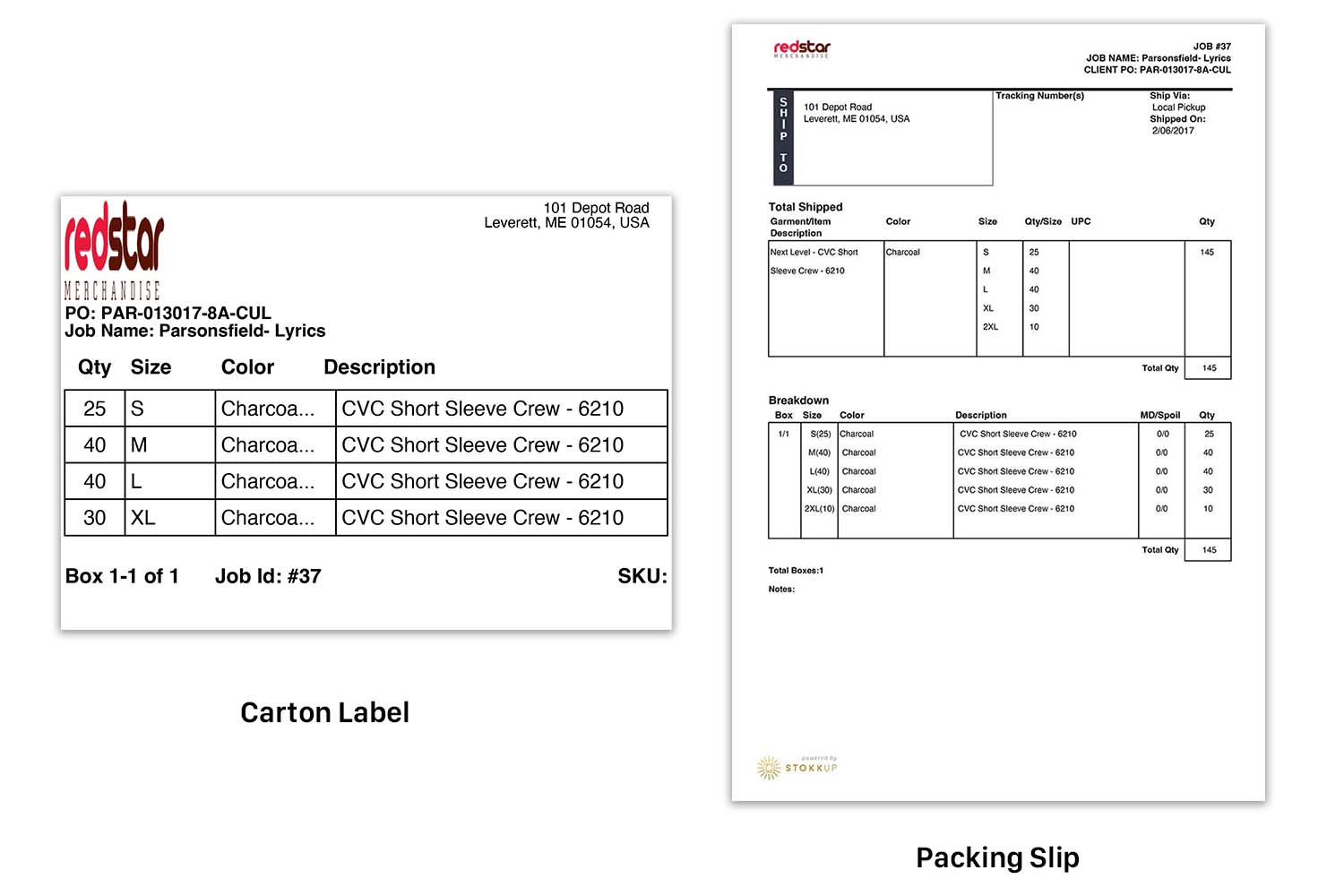 Why use Blind Shipping?
Blind Shipping is a supply chain management technique that helps encourage your customers to continue ordering from you and not directly from the source, by allowing you to keep conducting business as the middleman and not losing sales to your supplier, or letting competitors know who you work with.
Blind Shipping is also commonly used by e-commerce brands that want to maintain that personal connection with their audience and continue to scale at the same time. There's excitement that comes with opening a package you ordered from your favorite clothing brand or influencer — part of the magic is gone when it's revealed it came from a warehouse across the country.
Benefits of Blind Shipping
Supply Chain Security
Protect your business from clients going straight to the source and cutting out the middleman by keeping your supplier anonymous.
Competitive Advantage
If you have a good relationship with your manufacturer/supplier and get good pricing, your clients could realize they are being upcharged or competitors could look into going to your supplier as well. Keeping your supplier anonymous allows you to offer quality that competitors cannot and charge accordingly.
Scale Without Losing Trust & Connection
Whether a product ships from California or Chicago, it's all the same. But in the client or customer's eyes, it may cause a big disconnect if they realize their order is not actually in your hands — especially if they are under the impression everything ships from your location, only to see a completely different state listed on the packing slip. As you scale your business, you may not have the physical space for inventory or enough resources to get all orders out, but blind shipping allows you to scale without sacrificing the trust of your customers.
Adding Your Branding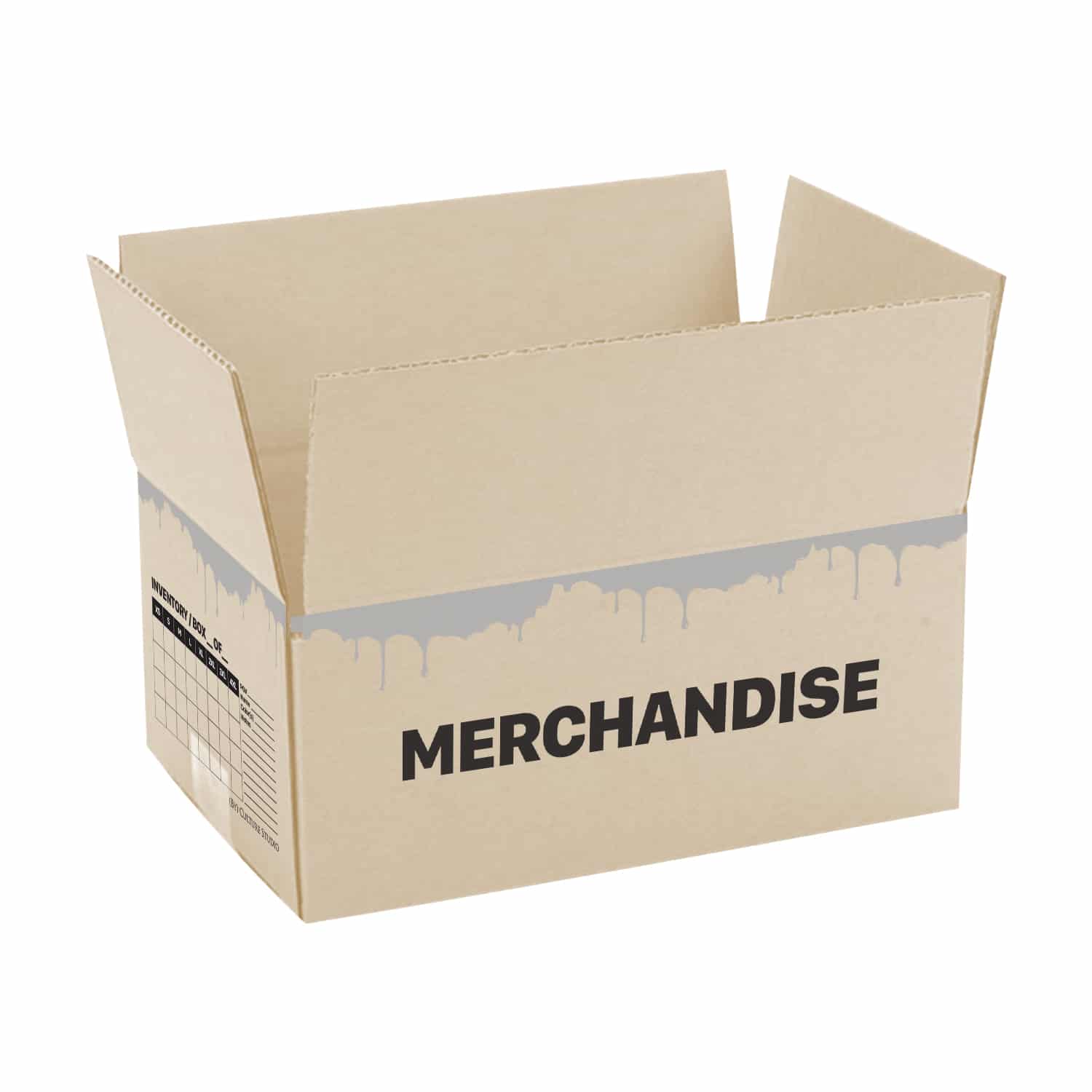 Corrugated Boxes
For bulk production orders.
Design your own corrugated boxes and we can keep inventory to pack your orders in every time.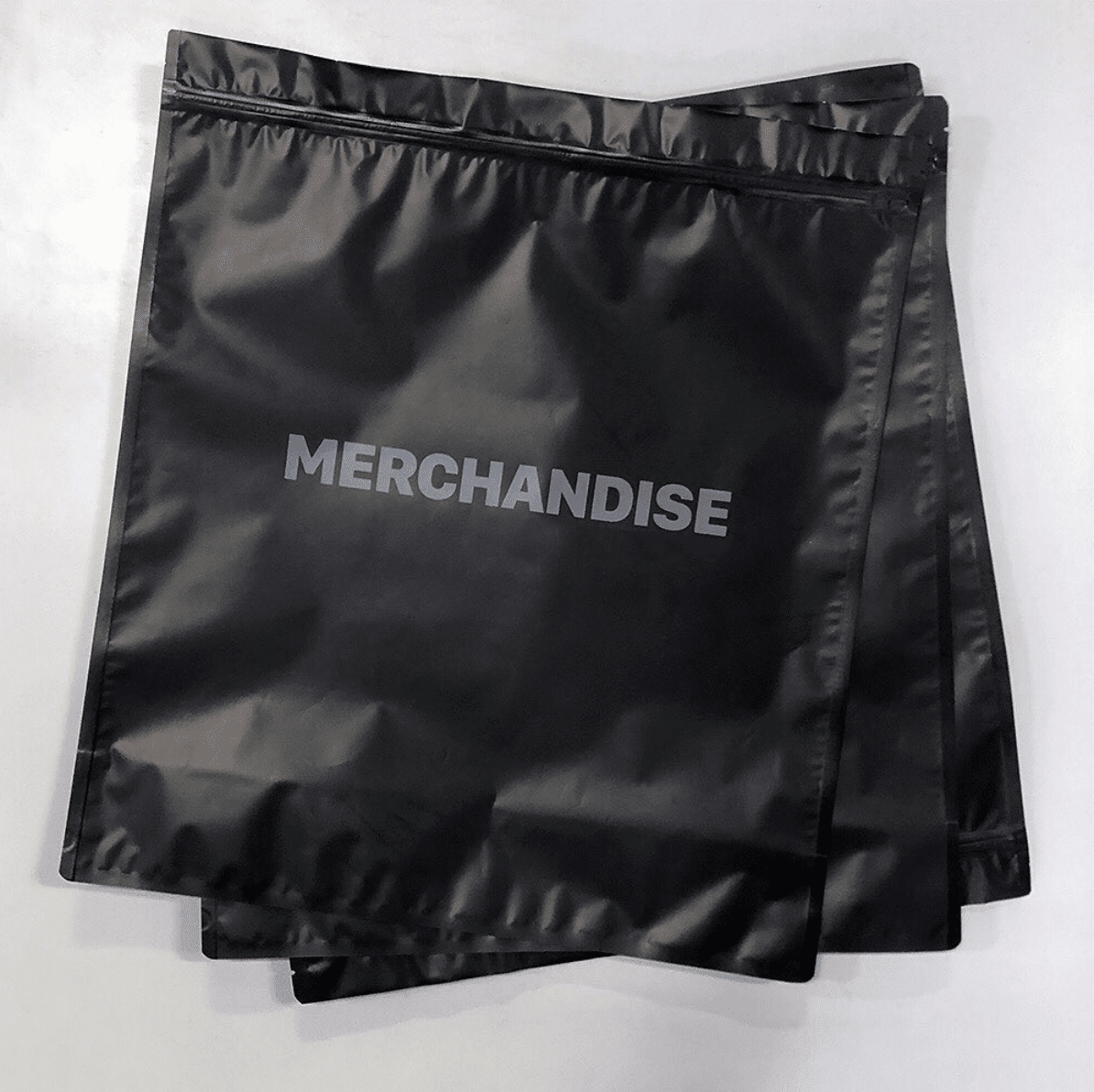 Custom Poly Mailers
For single distribution, direct-to-consumer orders. (e-commerce stores, clothing brands, etc).
Learn more about custom packaging.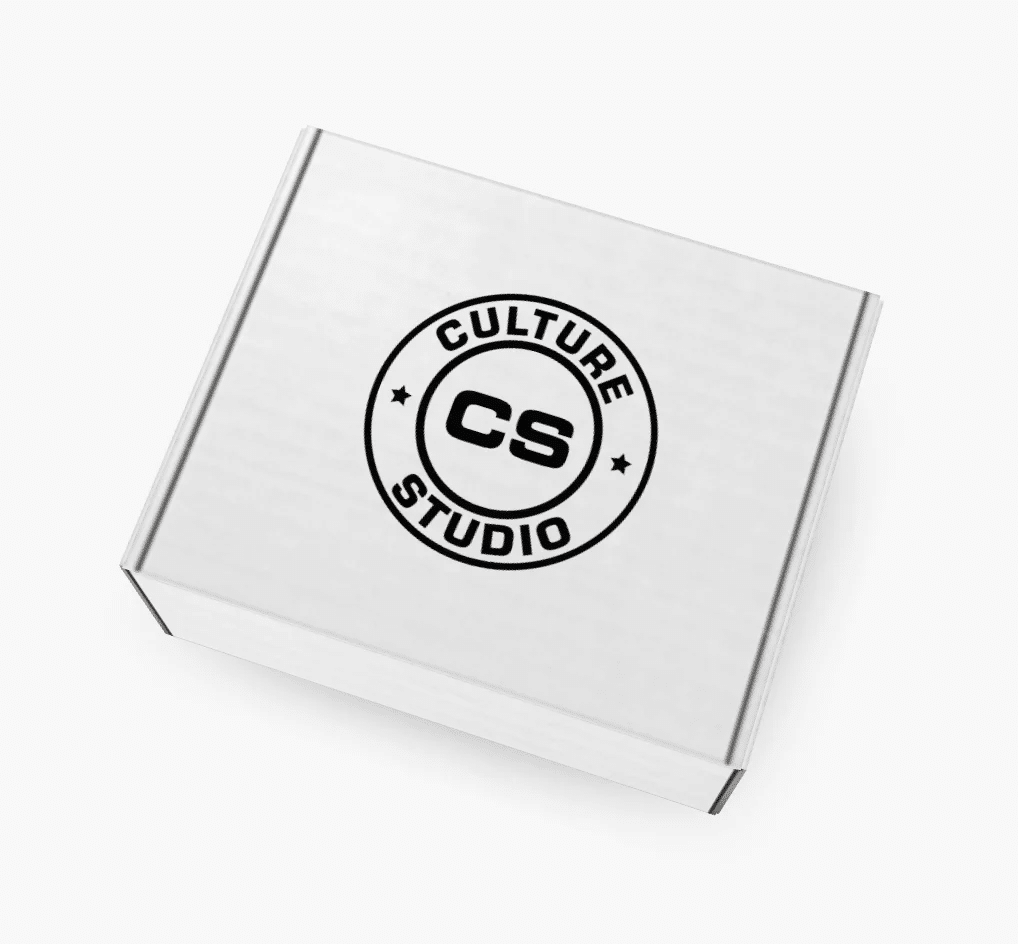 Custom Mailer Boxes
For single distribution, direct-to-consumer orders. (e-commerce stores, clothing brands, etc).
For shipping multiple items at a time or "merch bundles". Can fit up to 2 t-shirts or 1 hoodie.
Learn more about Custom Mailer Boxes.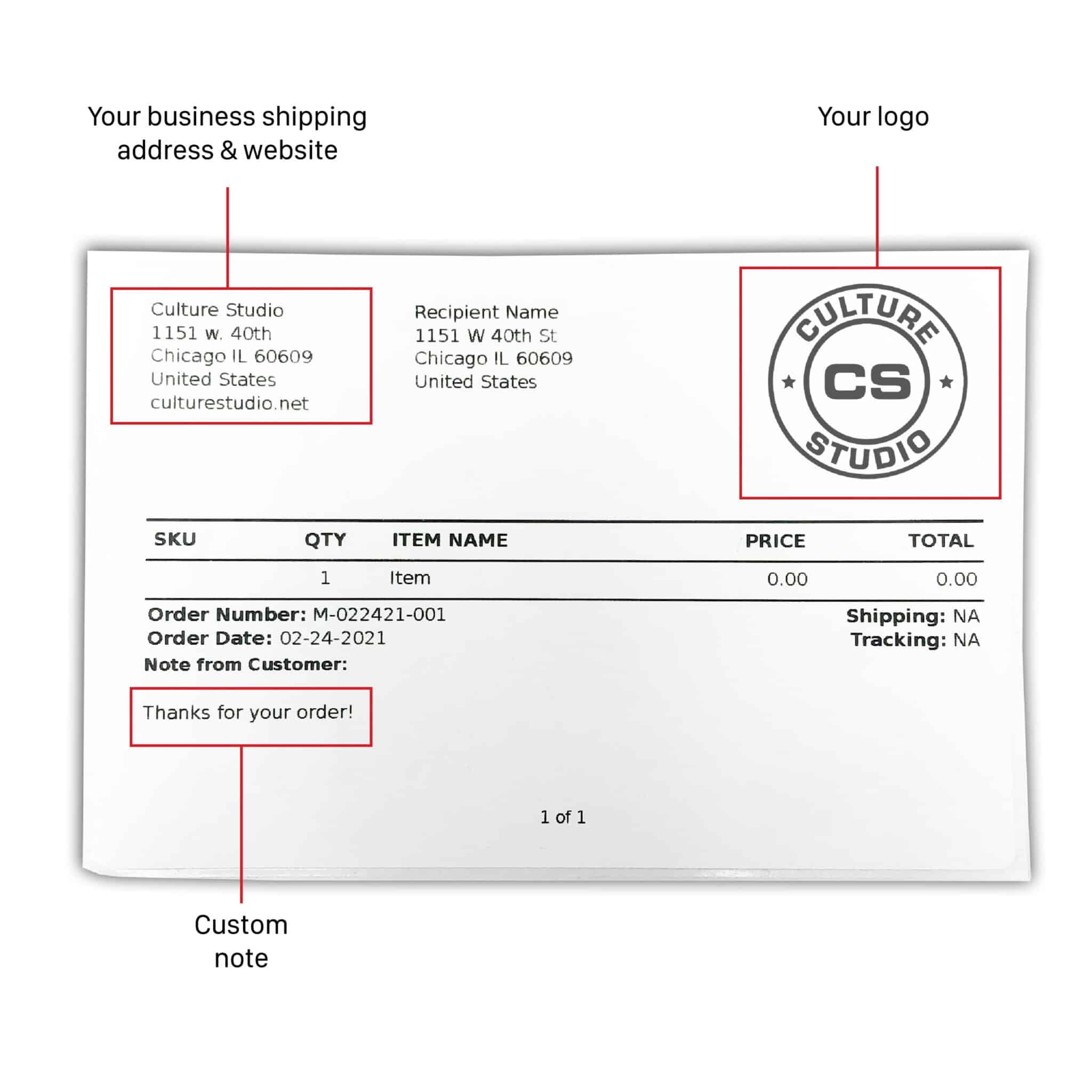 Branded Packing Slips
For single distribution, direct-to-consumer orders (e-commerce stores, clothing brands, etc).
Add the personal touch of your logo, branding, and custom note that arrives with every order, as if you shipping it out yourself.
Interested in Blind Shipping for your business?
sales@culturestudio.net