Say hello to the future of personalization.
This cutting-edge garment features built-in NFC technology, allowing you to effortlessly customize and update your tee with a simple tap of your smartphone. Whether you want to promote a new album release, your social media, or a fundraiser link, the Tap Tee offers limitless possibilities. Embrace the power of customization and make a bold statement with the Tap Tee – the ultimate choice for those seeking a truly personalized fashion experience.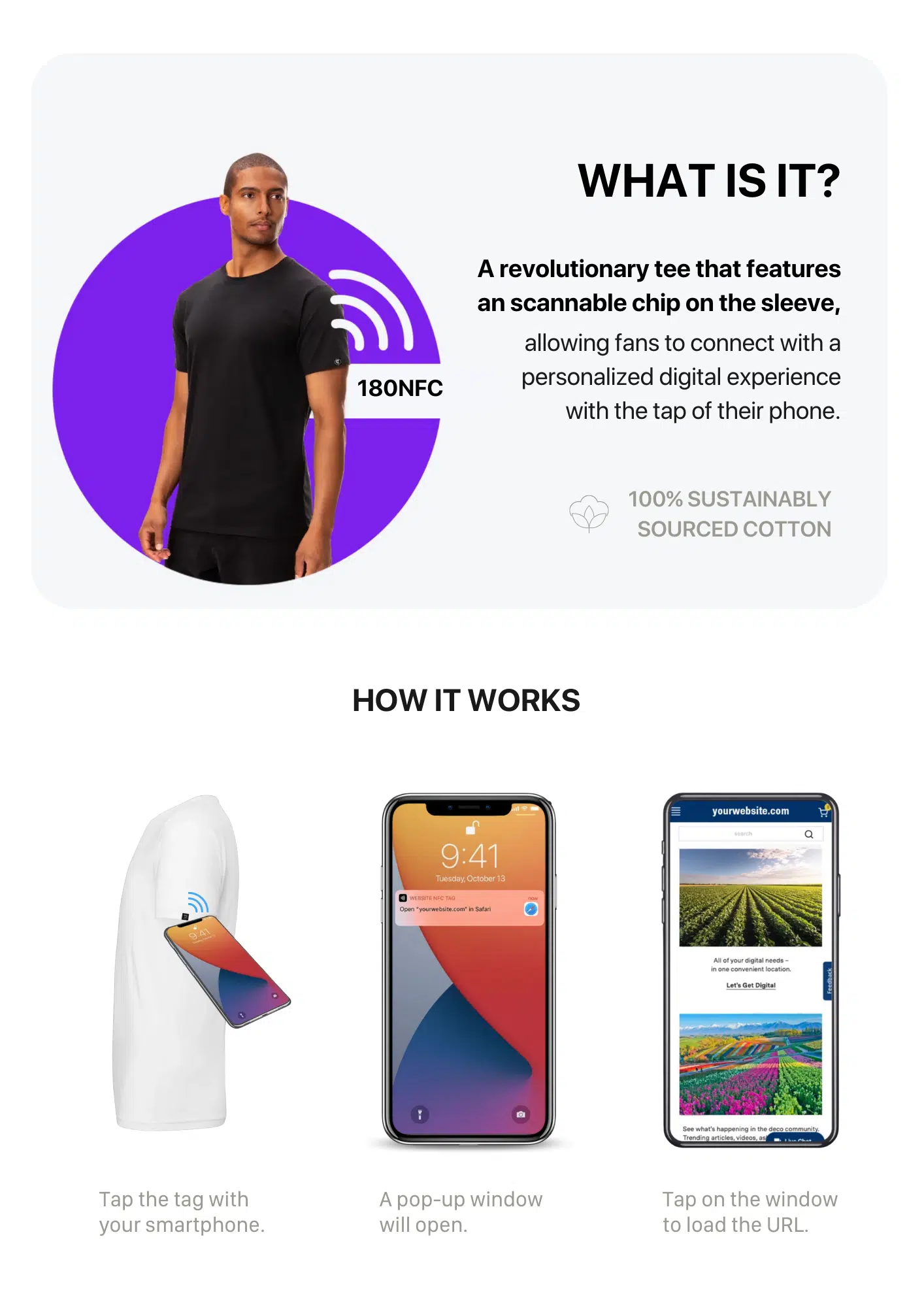 180NFC Tap Tee
Tap the NFC chip with your smartphone to launch a website, app, video or social media post programmed with your unique experience.
Retail Fit
4.3 oz.
100% Combed Ring Spun Yarn
Sourced as Better Cotton
Short Sleeve Crew neck
Size XS – 4XL
Side-seamed
Tear away label
Interested in more info?
sales@culturestudio.net