Summer is just around the corner, and music festivals are back on the calendar. If you're a clothing brand or a music artist planning to set up a booth at a music festival, custom tie dye tees are a timeless classic sure to rack up sales.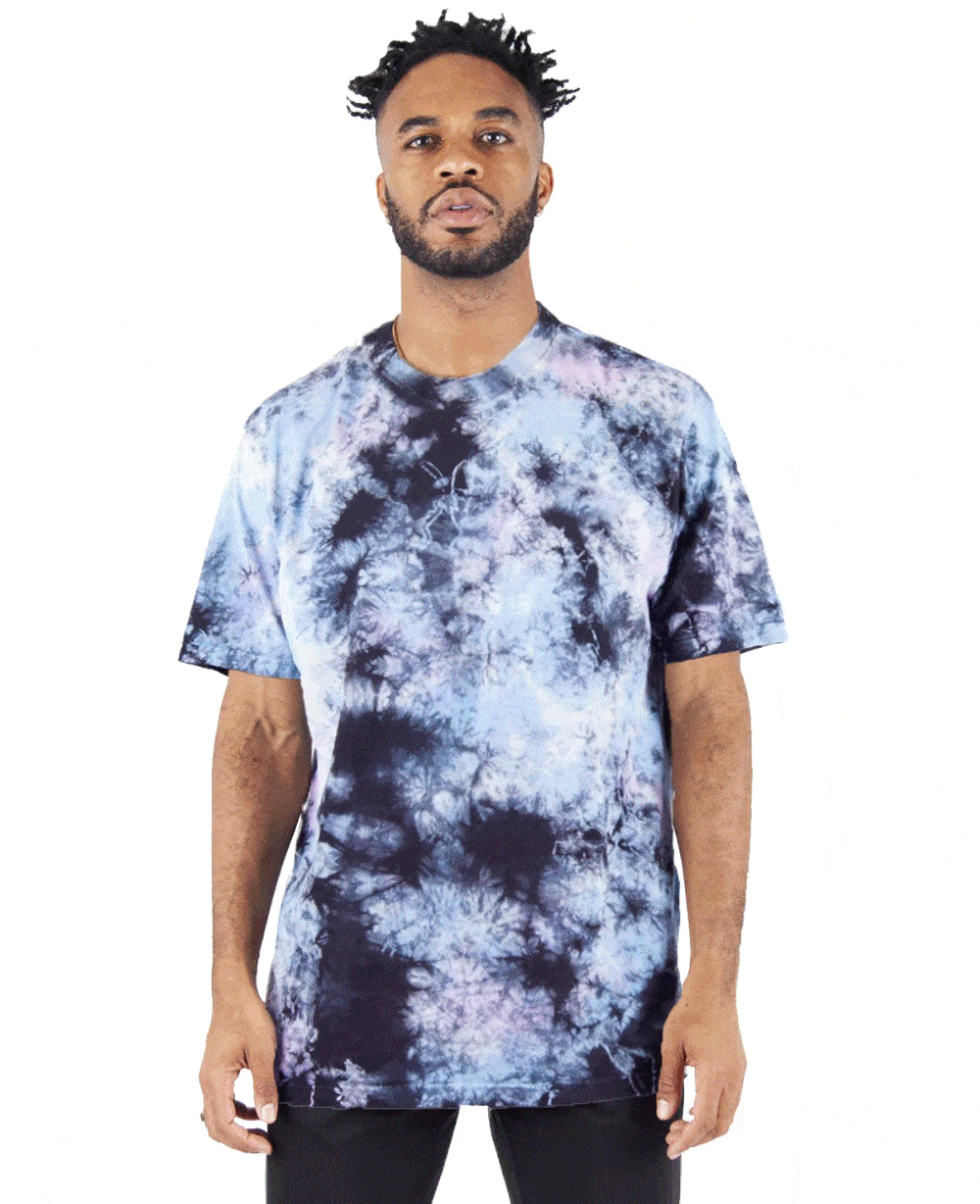 Introducing…
The Shaka Wear 7.5 oz Max Heavyweight Tie Dye Tee
This oversized tee is a heavyweight street essential with a Los Angeles-inspired retro look. It's a unique blend of classic and modern design that provides the perfect streetwear twist on a tie dye.
The first thing that caught our eye was the heavyweight and oversized fit. We love the way it drapes on the body, giving you the perfect amount of room to move around while still looking stylish. The 3.5% lycra mock neck ribbing adds extra stretch and ensures that it retains its shape over time and fits true to size.
Made from 100% cotton and available in multiple colorways so you can choose one that best fits your brand's aesthetic.
Retro Meets Modern
The heavyweight feel of this tee and silhouette puts a streetwear spin on the classic tie dye tee, to play into the music festival vibes without losing modern appeal.
It's important to note that the tie dye pattern will vary, which adds to its unique and one-of-a-kind charm.
An Eye-Catching Canvas
No need for intricate artwork or hours of design time, tie dye does the work for you — just add your brand logo or tour dates on the back for an exciting tee. If you need some last minute merch items to add to your booth, tie dye is the way to go.
Universal Appeal
Attract fans of all ages, genders, and styles with sizes ranging from S to 3XL so it's accessible to all fans.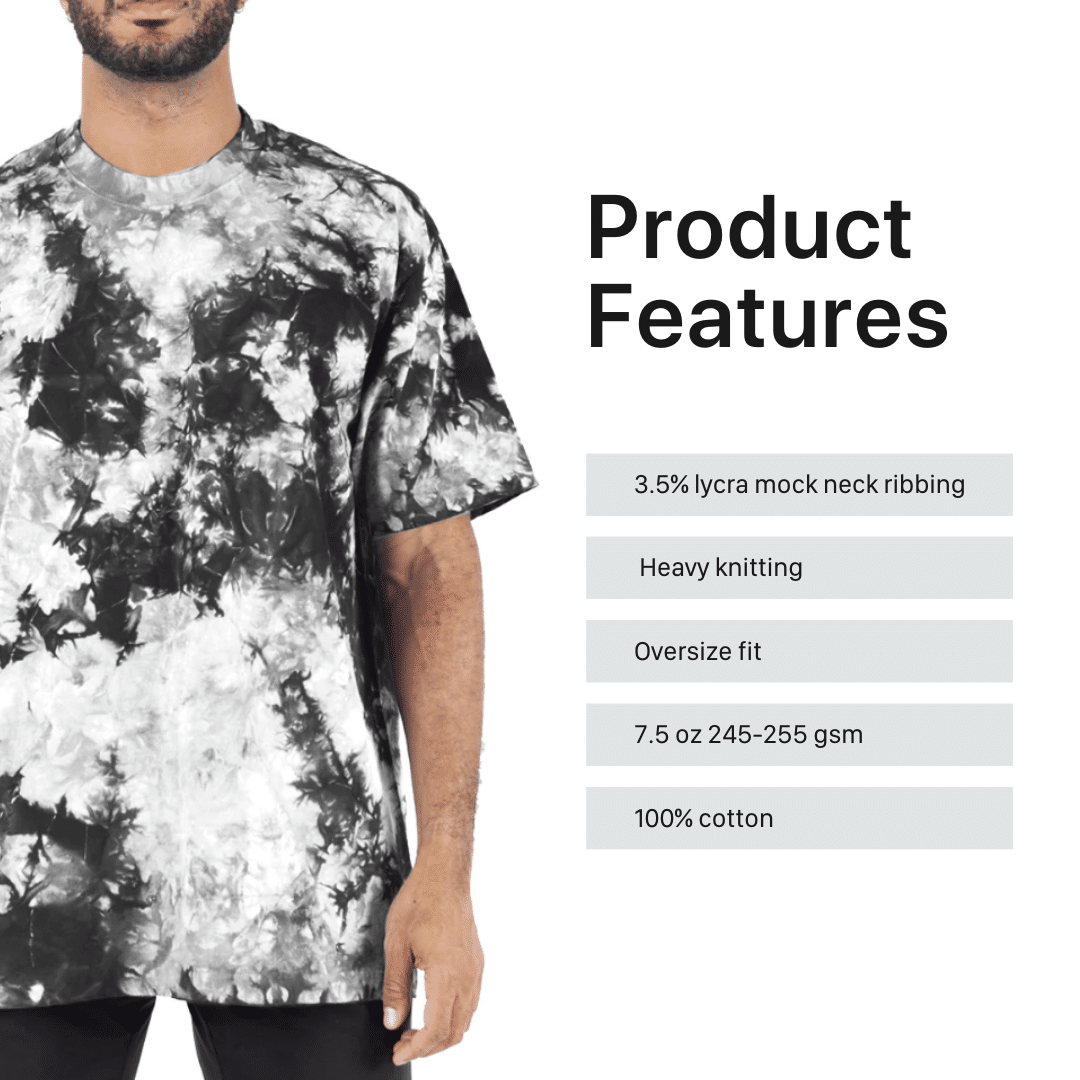 Product Info
Features
• Retro look
• 3.5% lycra mock neck ribbing
• Heavy knitting
• Slight oversized fit
Care Instructions
• Wash inside out in cold water
• Do not use fabric softener
• No bleach
• Do not Iron
• Tumble dry low
• Wash separately from other garments
**PLEASE NOTE DYE PATTERN WILL VARY**
Customize for your brand
sales@culturestudio.net