WE ARE NOW A PROUD HOME TO THE M&R DIGITAL SQUEEGEE SYSTEM!
BRIDGING THE GAP BETWEEN SCREEN PRINTING & DTG
The Digital Squeegee offers the ideal hybrid printing solution by combining high-resolution digital printing with with the speed & savings of screen printing. The Squeegee uses a screen printed underbase and prints a digital print on top.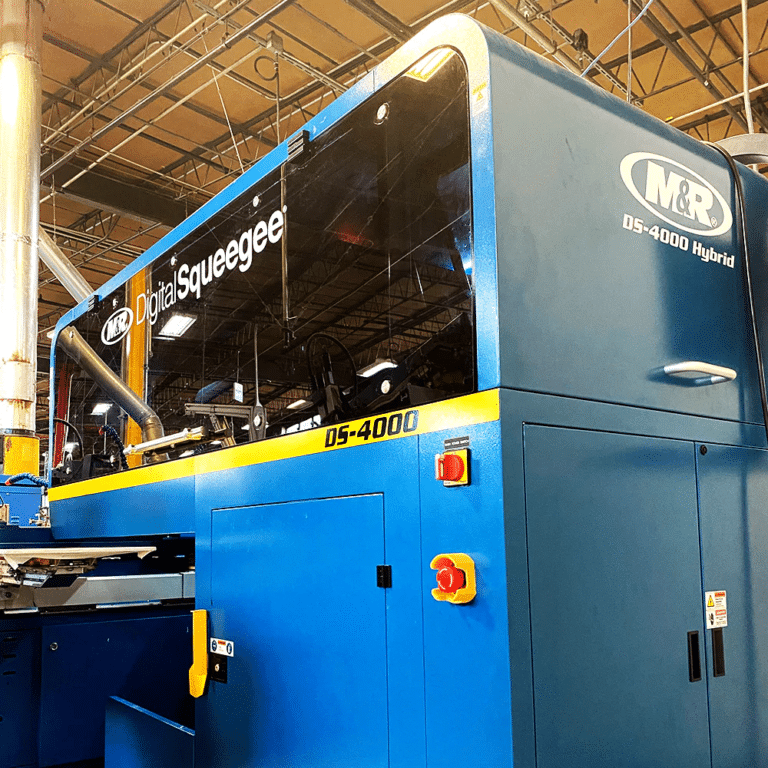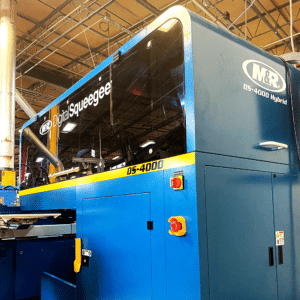 WHY CHOOSE HYBRID PRINTING?
Cost & Time Efficient
Screen printing is relatively fast and the ink is inexpensive, but multi-color jobs but can require a time-consuming setup. With the Squeegee, artwork can be printed efficiently without the screens, separations, and custom ink mixes associated with screen printing complicated artwork. The Digital Squeegee prints a CMYK image on top of a screen printed white underbase, which also saves money because screen printing ink is much cheaper than digital ink. At a production rate of 400+ prints per hour, the Squeegee can produce high quality in large quantity.
High Detailed Prints
Photos printed on fabric often tends to look a little grainy or blurry, but with the Digital Squeegee the image looks identical when translated to t-shirt. Unlike DTG printing, there is no pre-treatment required and therefore eliminating the possibility of any stains or markings on the shirt interfering with the design.