As much as we love sharing new products and prints, it's also important to give a glimpse behind the curtain of our operations. This week, we've been installing 6 new pieces of machinery at the same exact time in both of our factories in Chicago and Daytona Beach, Florida.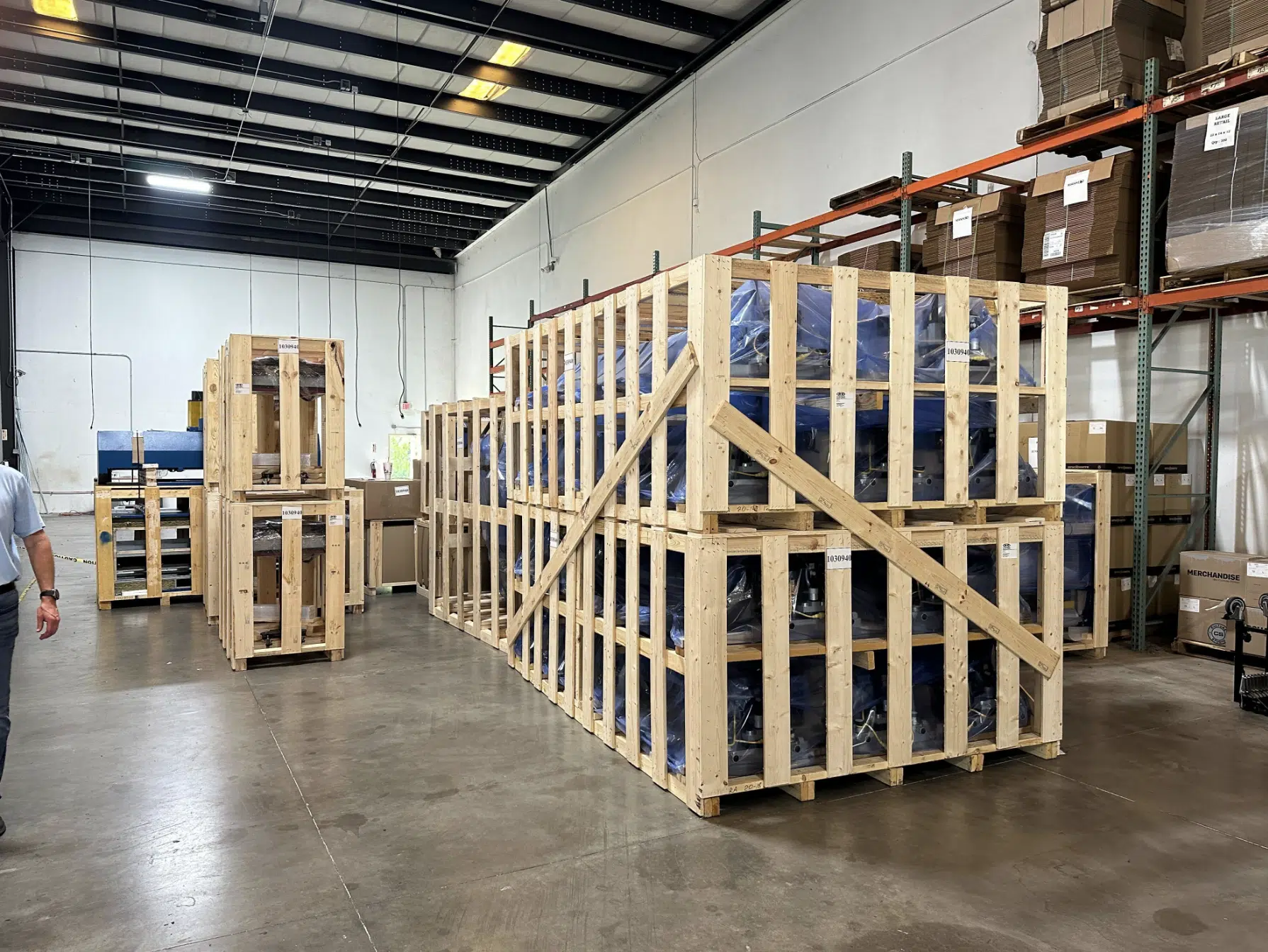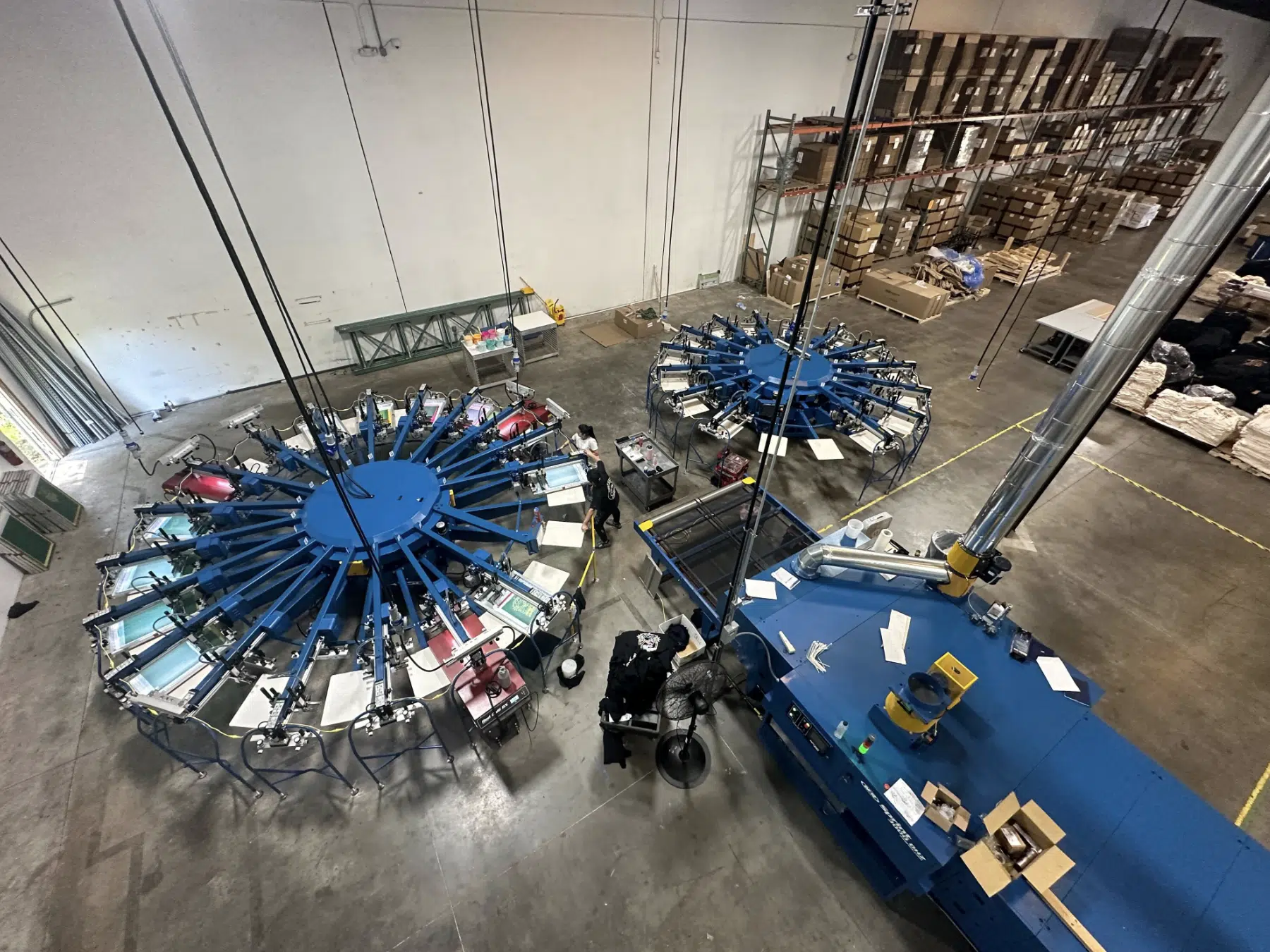 New machinery at Daytona Beach, FL facility.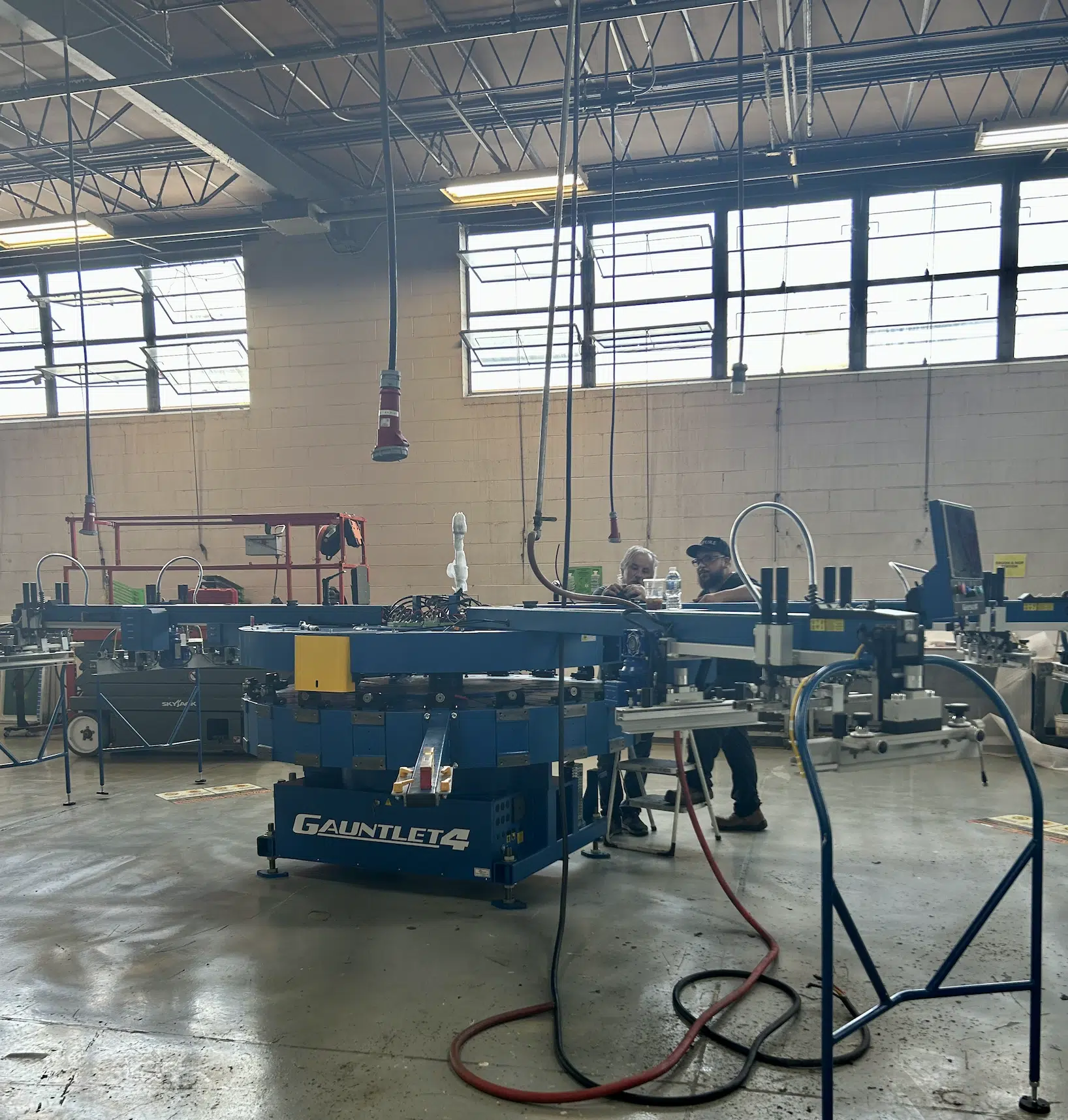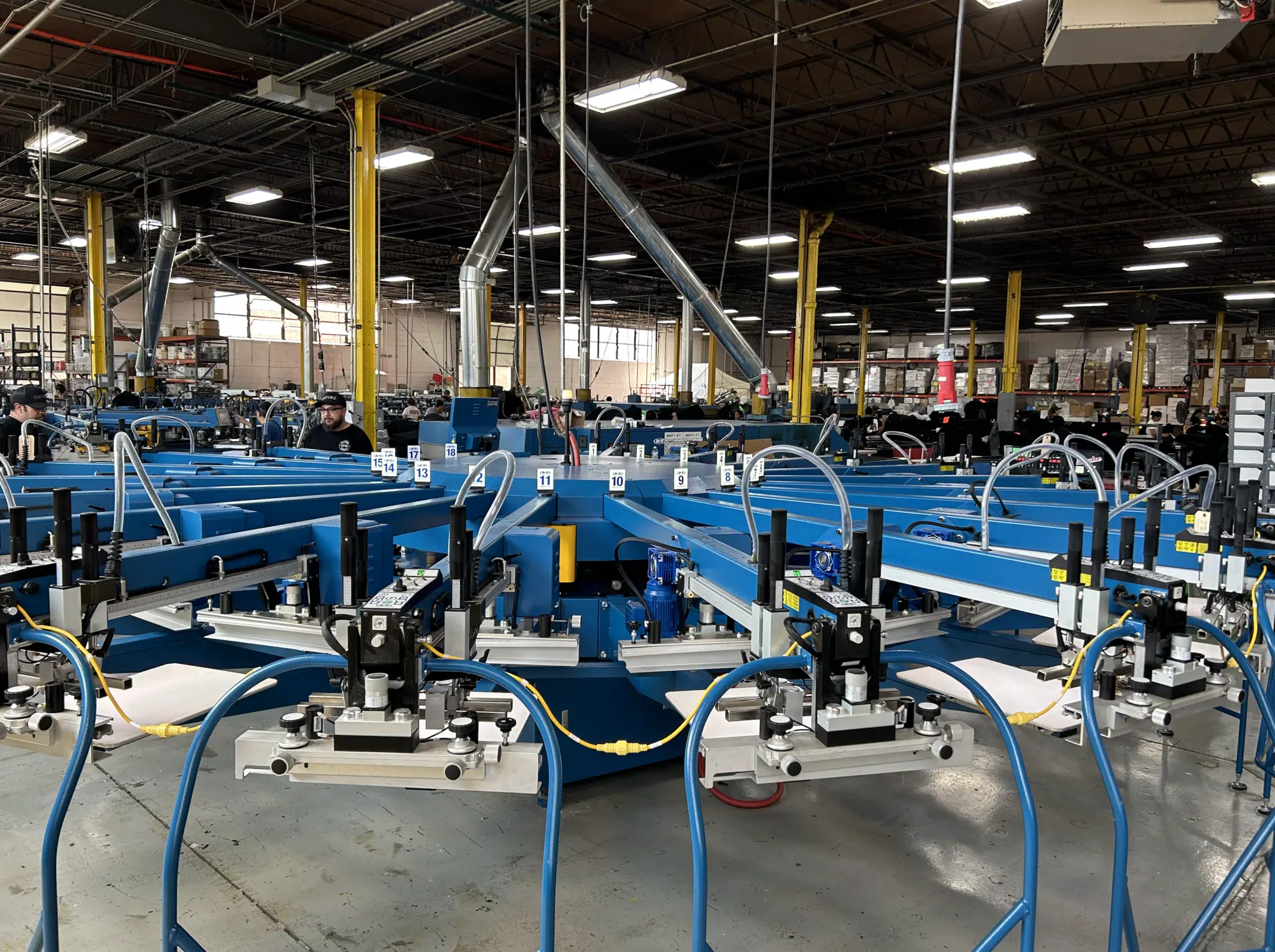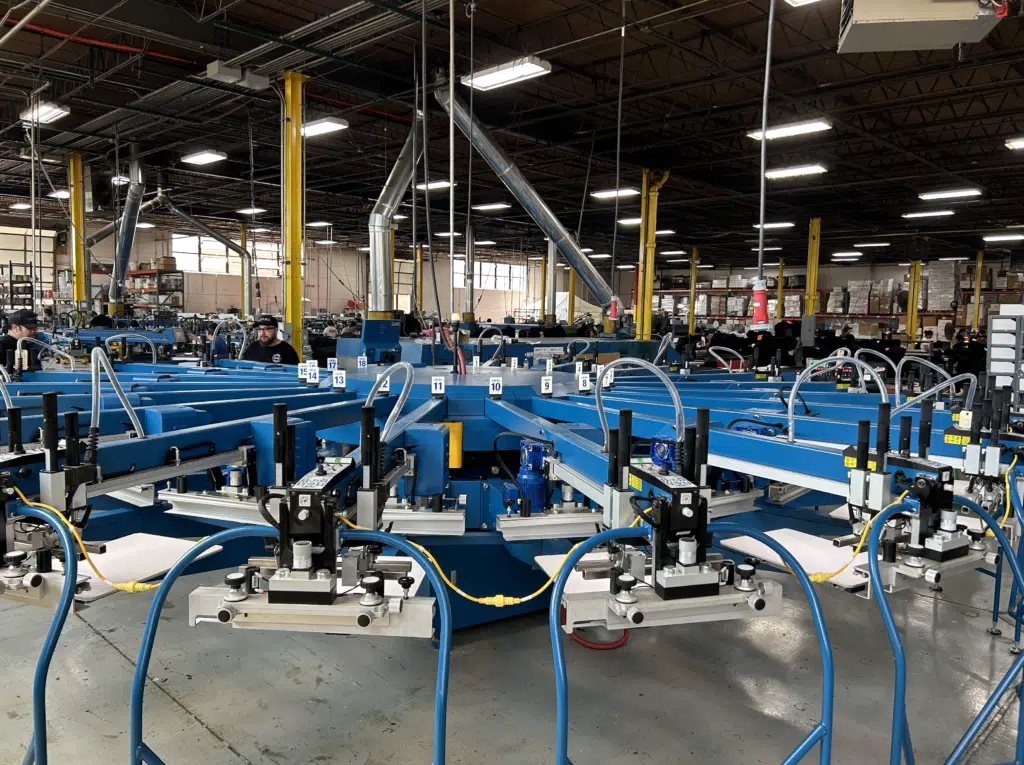 Press installation at Chicago facility.
This strategic expansion comes as a response to the growing demand from our valued clients and our commitment to providing them with top-notch service and unparalleled quality. The addition includes 4 cutting-edge high-color automatic M&R presses and 2 brand-new dryers. This officially marks press number 8 in less than a year in our Florida location alone!
With this expansion, we are positioning ourselves to increase production capacity, allowing us to deliver even larger quantities within shorter timeframes. Our clients rely on us to uphold their brand's standards and consistently deliver high quality merchandise, and these new machines empower us to do just that. We understand that our clients' success is intertwined with our own, and this expansion is a testament to our dedication to supporting their growth.
Our Locations

Chicago, IL
1151 W 40th St, Chicago IL 60609
Located in the heart of the Stockyards, this is our flagship facility and home to 168 Culture Studio members.
Features:
50,000 sq ft of production

13 Automated Screen Printing Presses

12 Heads Embroidery

3 Inside Tag Printers

3 Folding Lines

2 Sewing Machine

2 Digital Printers

6 Transfer Machines

Fully Automated Washout Booth

Automated Ink Mixing System

2 DTS

Darkroom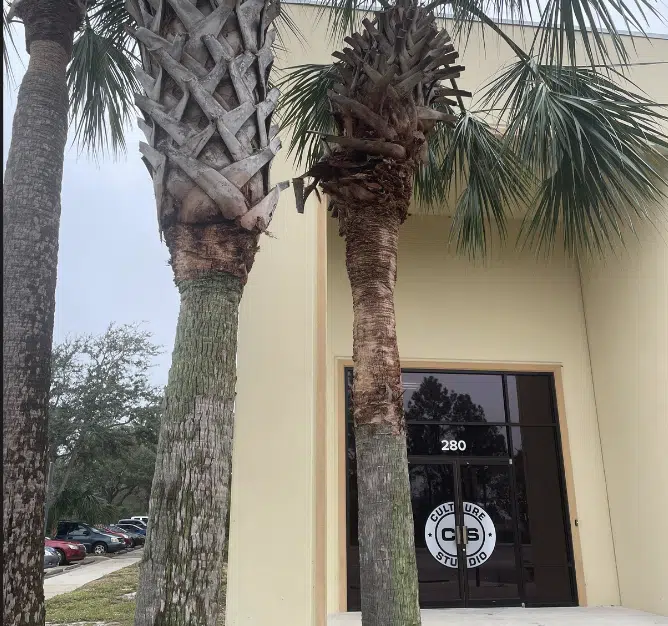 Daytona Beach, FL
280 Fentress Blvd, Daytona Beach, FL 32114
We opened our second facility in 2021 and it is quickly growing, with a total of 77 employees now.
Features:
76,000 sq ft of production

8 automated screen printing presses

Finishing lines

Complete dark room and wash out

20k sq ft of racking for inventory
A Network of Production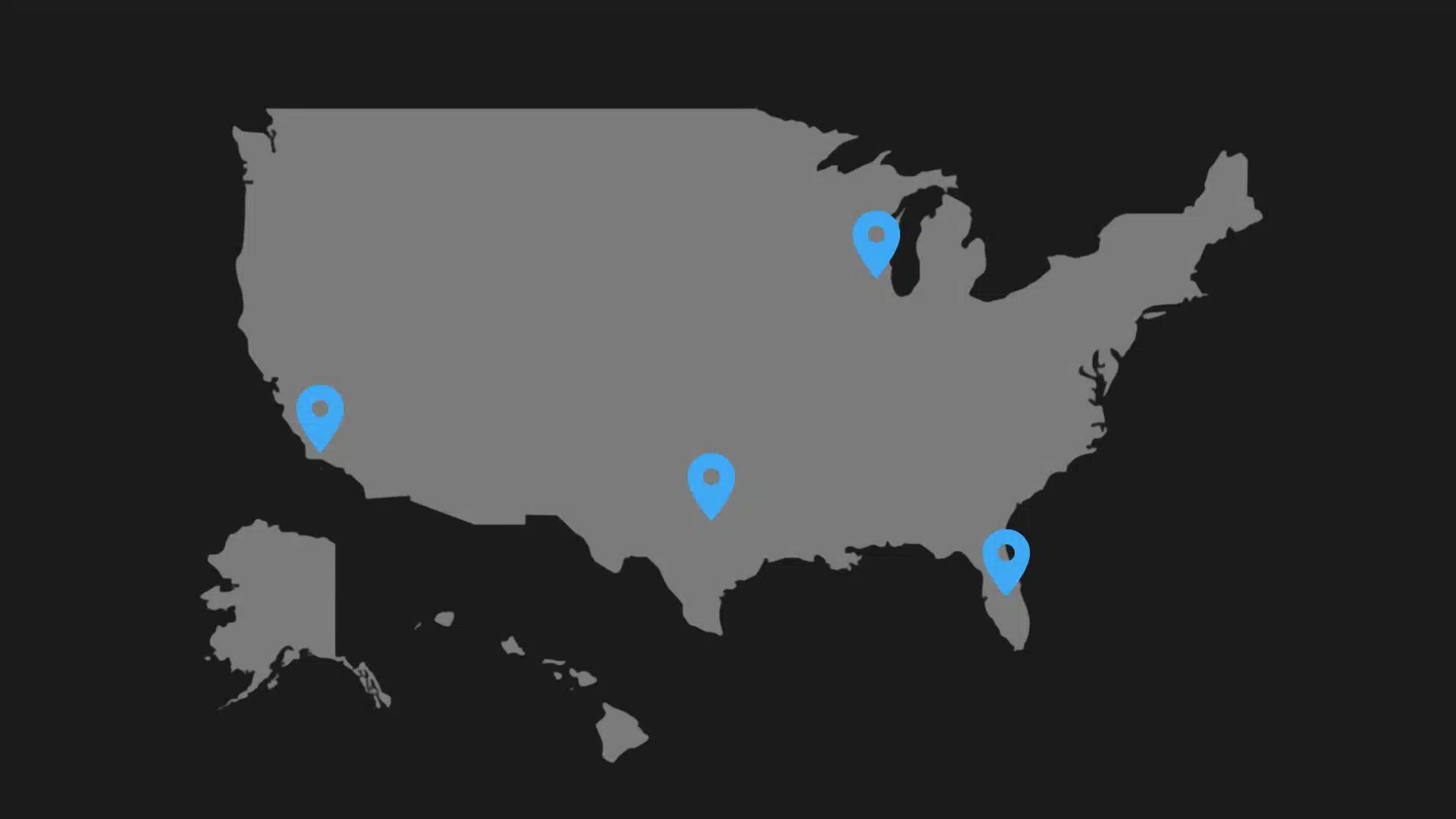 Our 2 flagship facilities in Chicago and Daytona combined with our production network across the U.S. help us stay ahead of the curve.
Some stats at a glance:
245 total team members
135,000 sq ft of production floor across the U.S.
9.5 million total impressions per year
5.5 million total units produced per year
And these numbers are only growing as we continue to add more machinery, technology, team members, and production space. As we embrace this new phase of innovation and growth, we remain committed to fostering strong partnerships and delivering exceptional results. We are excited to embark on this journey of increased production capabilities, heightened efficiency, and a stronger-than-ever ability to bring our clients' creative visions to life. Stay tuned for more updates coming soon…and thank you for being a part of our journey!