As the New Year is kicking off it's important to plan ahead and anticipate what will be in demand for your audience. Surprise your fans with unique merch for your next drop, or stay ahead of the trends with promo products that will maximize your brand impressions.
GO BOLD OR GO HOME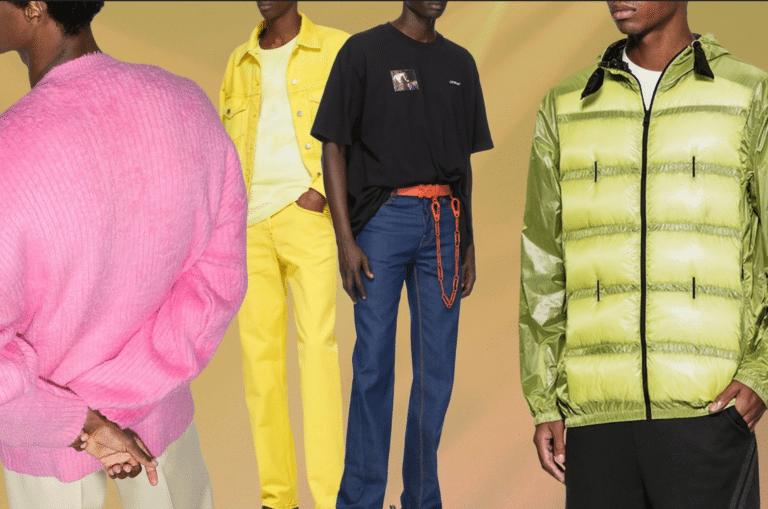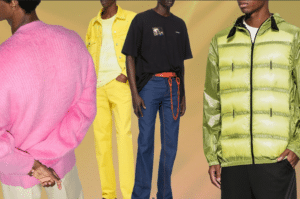 DIY trends like patchwork and tie dye were wildly popular in 2020, which will be carrying over into the new year. Especially going into the spring and summer, people will be venturing out to safely socialize and celebrating with flashy outfits and bold patterns.
Add some neon into your next merch drop with apparel in highlighter colors.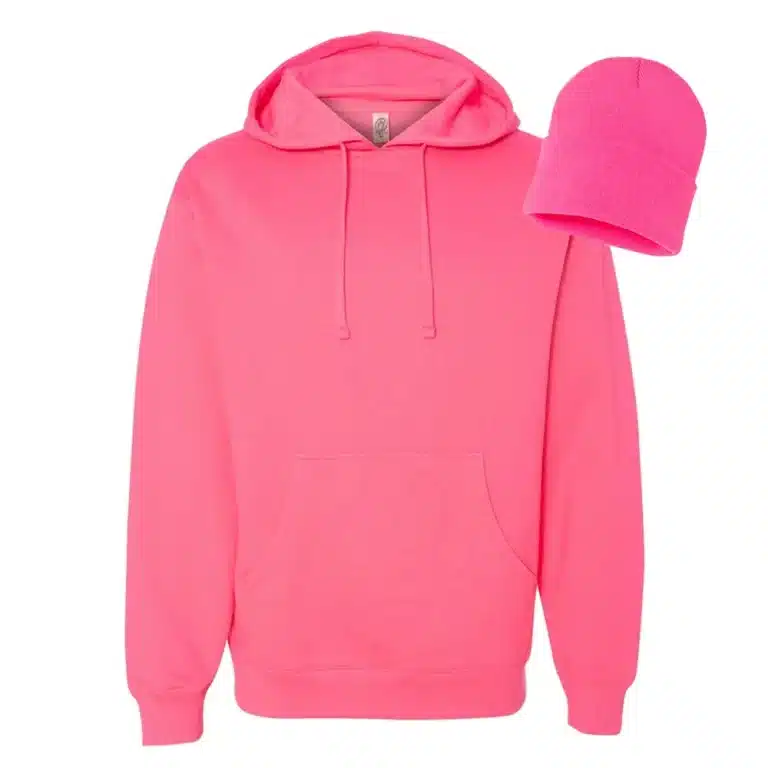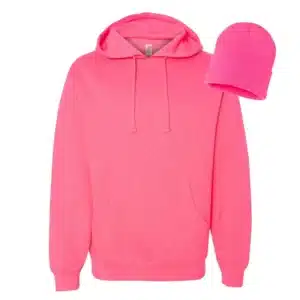 Looking for something a little more subtle? Sublimation printing is a great option for funky all-over prints on a large variety of products, like workout gear and swimwear. Or use glow-in-the-dark ink to give your artwork an extra pop.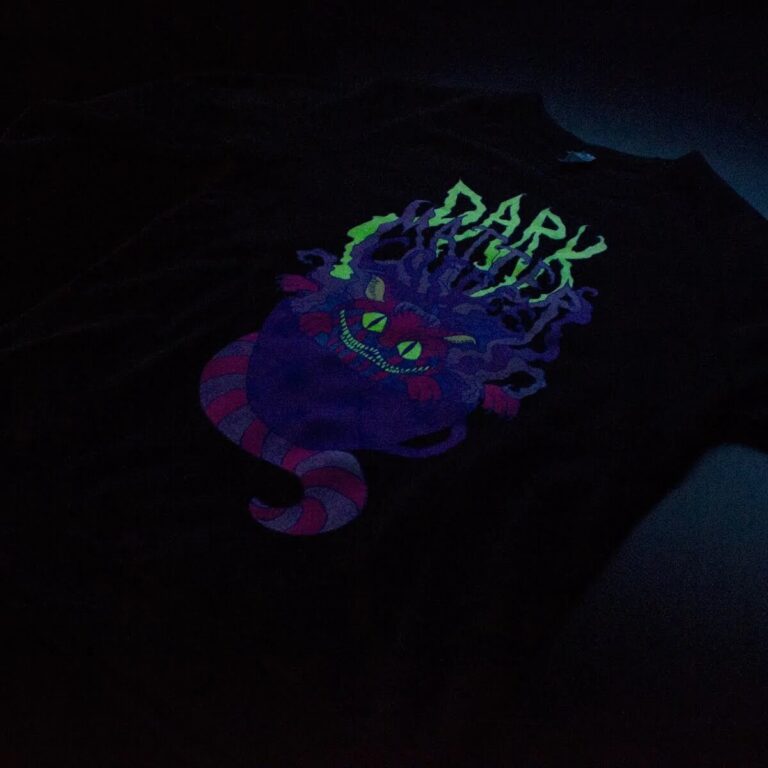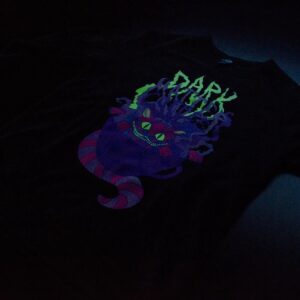 BUY LESS, BUT BETTER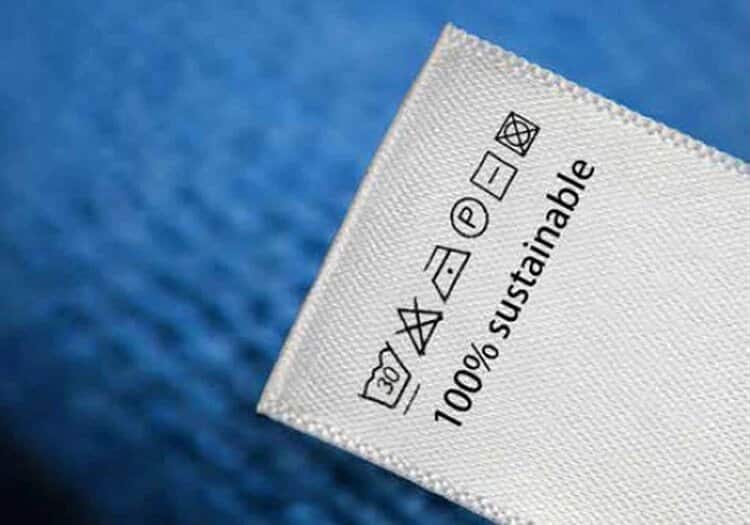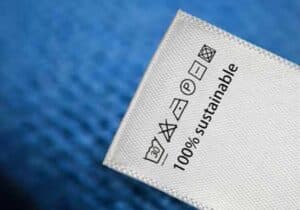 Functional products with longevity are becoming higher in demand. People want staples for their wardrobe that will outlast trends fading in and out, and they are willing to pay more for them too. As we've seen with younger consumers, fast fashion brands like Forever 21 and H&M have been pushed to the side in favor of sustainable clothing, like Patagonia or even the rise of Depop – an app where users can resell used or vintage clothing.
Wardrobe staples made from quality materials are a worthy investment for your brand. Muted tones like khaki are also trending, and are easy to add to any outfit.
As far as promotional products, eco-conscious items with high usage, like reusable tote bags and water bottles, will prove most valuable to your consumers.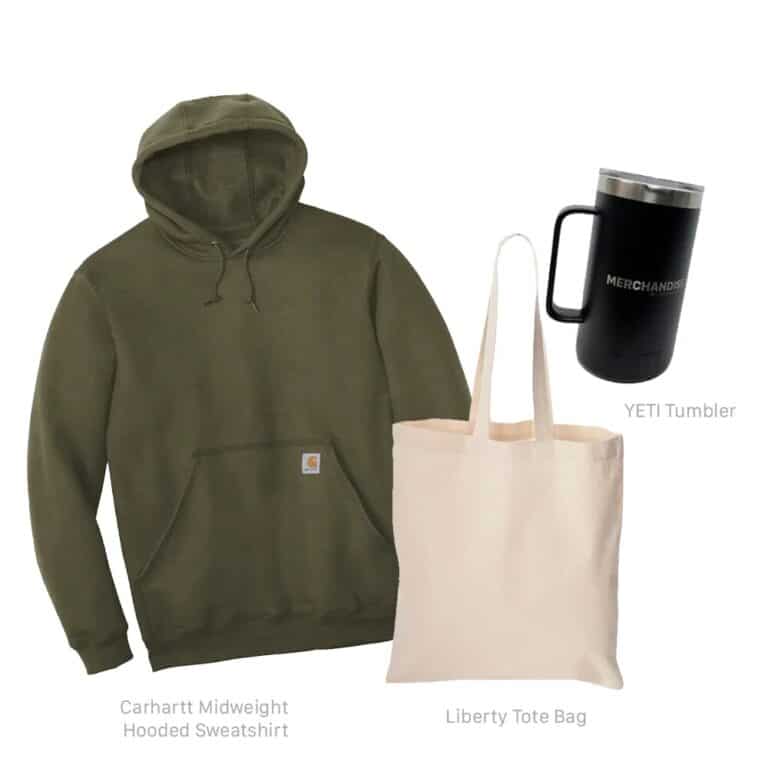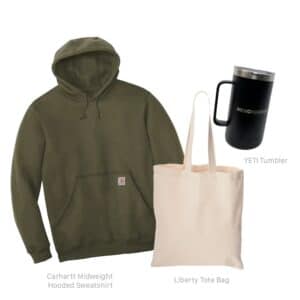 DRESS FOR SUCCESS
As people transition back to offices, we'll see the shift from loungewear back to dress clothes. Jackets, polos, and button ups are all great options for adding some quality apparel to your promo product line up. Decorate with embroidery, sublimated patch, or HD transfer (pictured) for a branded and professional look.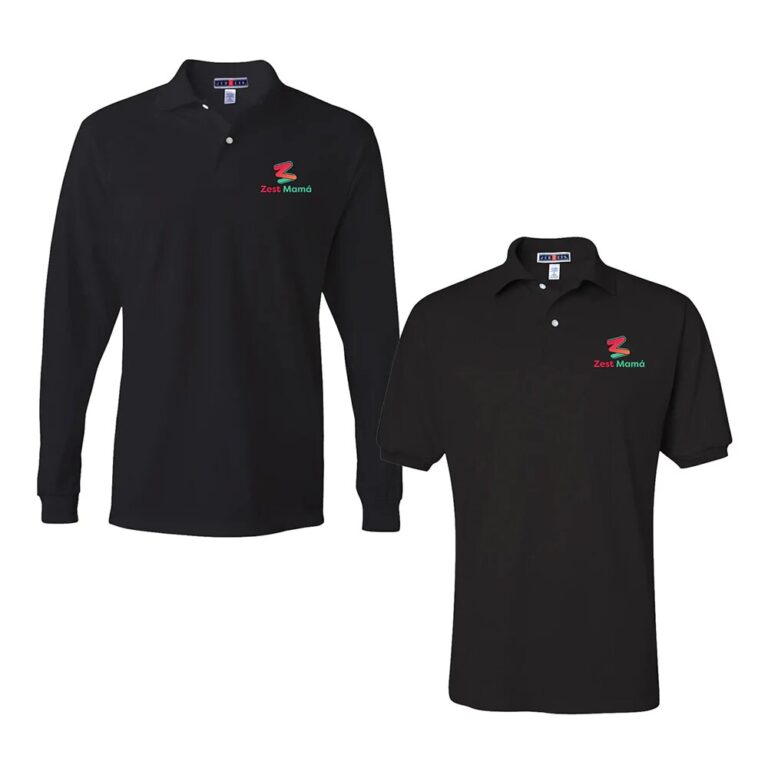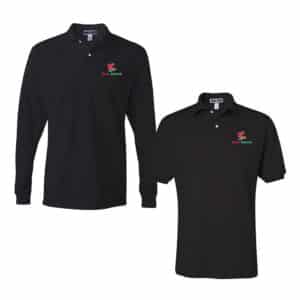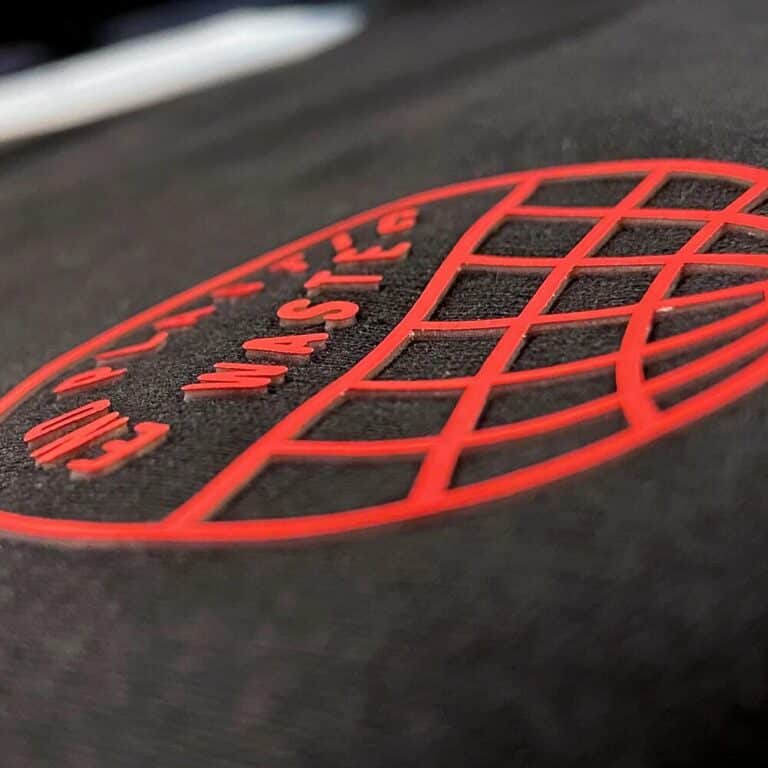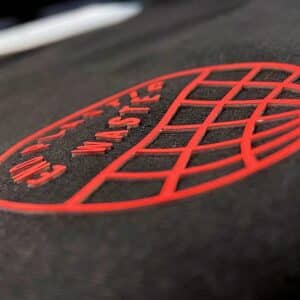 BACK TO THE GRIND
As work-from-home and office life begins to merge, portable desk accessories are essential. USB drives, lunch boxes, water bottles, and wireless items like chargers and speakers are all items your employees or clients will appreciate.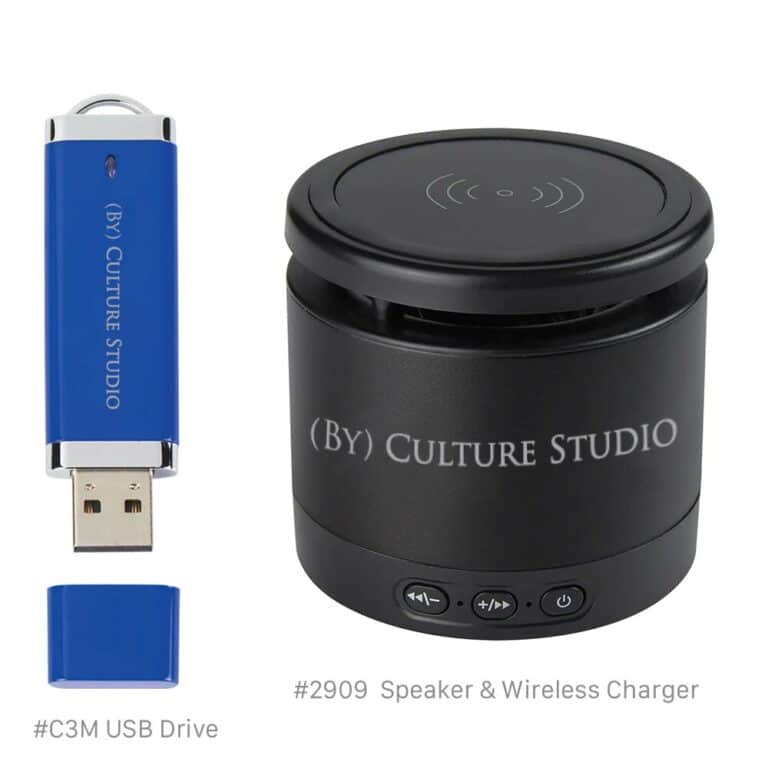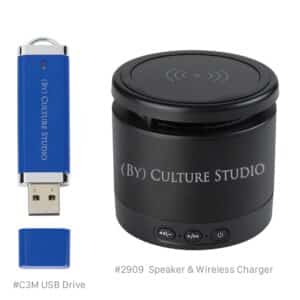 "BE YOURSELF, BUT WEAR A MASK!"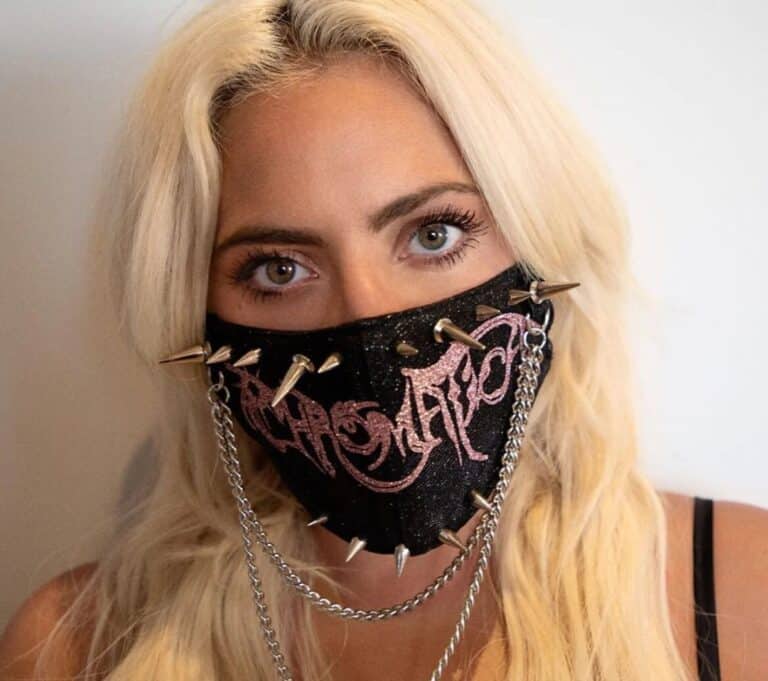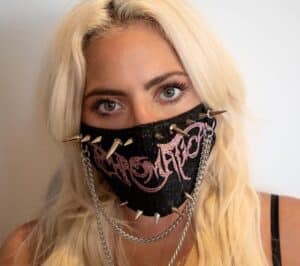 Masks were once seen as medical & sterile looking but have now become something people accessorize with their outfits. Celebrities have been spotted wearing designer face masks, like Lady Gaga's decked out with chains and studs. In a recent Instagram post captioned, "Be yourself, but wear a mask!", she challenged other celebrities to show off their masks. Although hers may be a little over the top, it's a great example of adding personal flair for masks that make a statement.
Add a cool design to your own masks, or pair with a custom tee as a matching bundle for extra value. Mask Catalog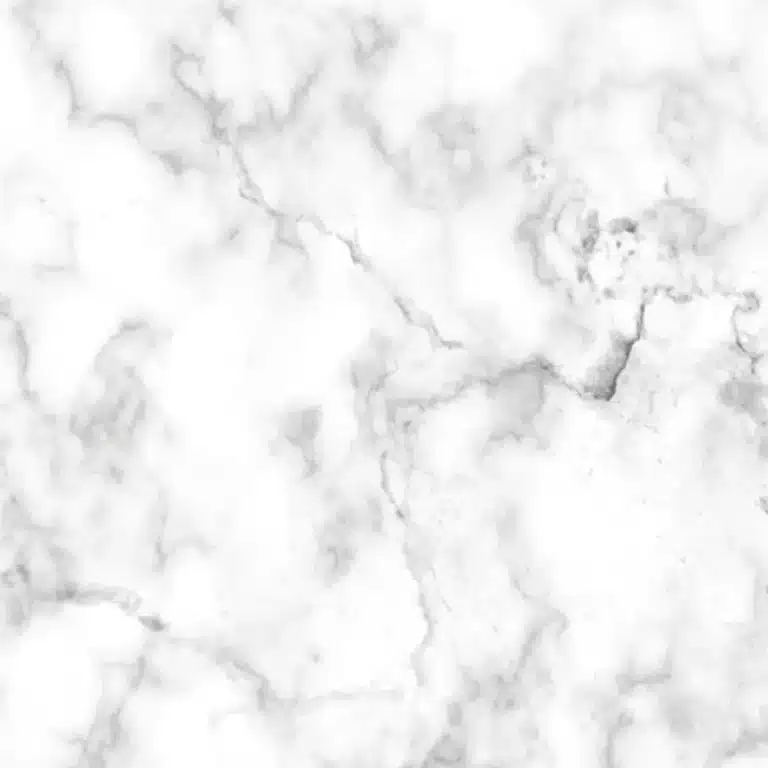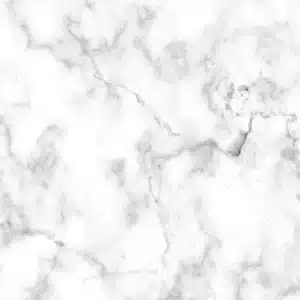 Interested in getting in on the trends? E-mail us to start designing your next order! sales@culturestudio.net