Want to sell merch but skip the hassles of packing & shipping your own orders? There are a few options depending on what suits your needs. 
A pre-sale model, best used for dropping limited edition merch for a short time window.
Last month our client Danyele Wilson dropped 4 shirts for 72 hours and had over 1,000 sales come in.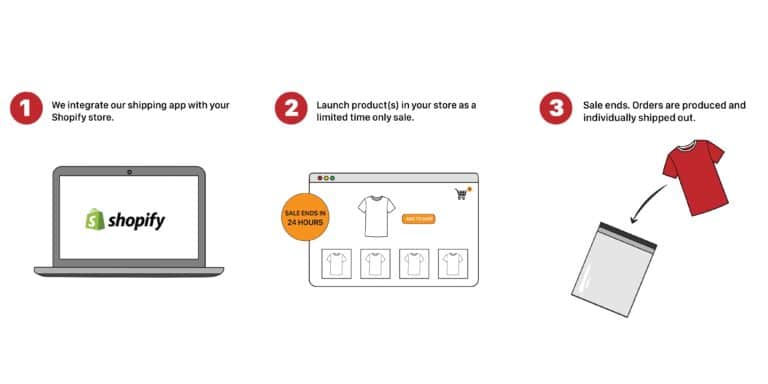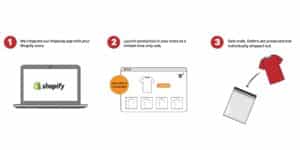 How It Works:
1. Launch products as a pre-sale
2. Sell for 72 hours (recommended) and close the sale
3. Once sale is over, production begins
4. We individually pack and ship out each order
Benefits:
Great marketing tactic – limited edition/exclusivity factor pushes sales
No inventory investment
Test out the market
Launch quickly
Requirements:
Must have Shopify store
4 product options max
12 unit minimum per product
Pricing:
Cost of garments + decoration
$1.50 pick & pack fee per item
Shipping
OPTION 2: PRINT ON DEMAND
Great for anyone who wants to keep products active 24/7 on their store and make passive income.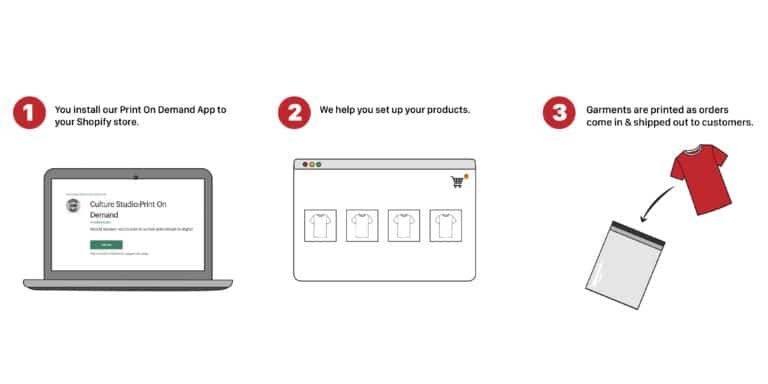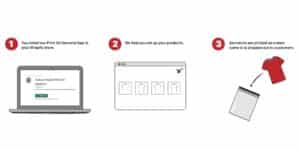 How It Works:
1. Install the Culture Studio: Print On Demand app to your Shopify store.
2. Our team will approve the account and begin onboarding.
3. Together we will create a product line and publish the products on your Shopify app.
4. Once a customer purchases, the order is synced to our system to begin production.
5. CS fulfills the order and individually ships it out to your customer.
Benefits: 
Make passive income
Keep products available on your site 24/7
1 off prints, no minimums
Requirements:
Must have Shopify store
Front & back digital print only
Can only select from On Demand Catalog garments
Pricing:
Cost of garments + decoration
Shipping
OPTION 3: BULK
Order a set quantity of garments ahead of time that we will produce and keep in inventory here. As orders come in, we will pack them up and ship them out for you.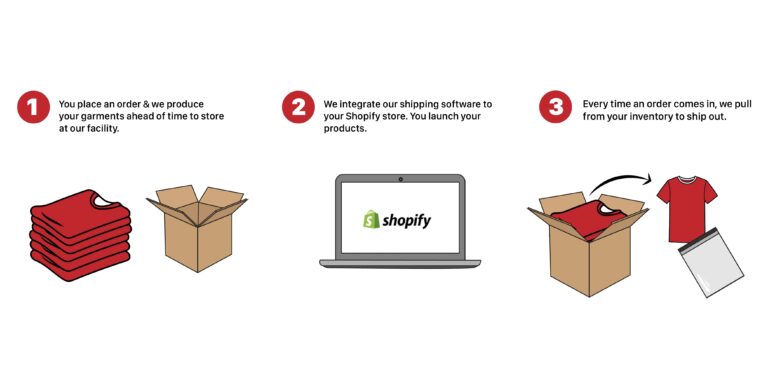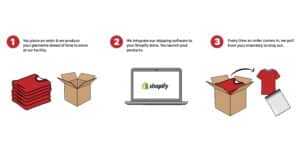 How It Works:
1. You place an order with CS Sales Rep.
2. Order is produced and stored at our facility.
3. Individual orders are packed & shipped out as they come in.
4. You are billed for inventory storage & shipping at the end of the month.
Benefits:
Better margins (higher quantity = lower price per garment)
Customers receive their orders quicker
No limitations on garments or decoration options
Requirements:
Upfront inventory investment
Pricing: